A blazing hot Ben Mockford couldn't prevent champions London Lions putting on a BBL masterclass at a packed Vertu Motors Arena as playoff hoops returned to Tyneside.
Newcastle's in-form guard led his team with 31 points, shooting 73 per cent from the field, to deliver one of the best individual performances in Eagles history.
But Mockford's heroics met stiff opposition in the face of a focused London who had six players in double figures to seal a 108-78 win.
And Newcastle face a seemingly insurmountable task in Monday's quarter-final second leg against a roster many believe is the best in BBL history.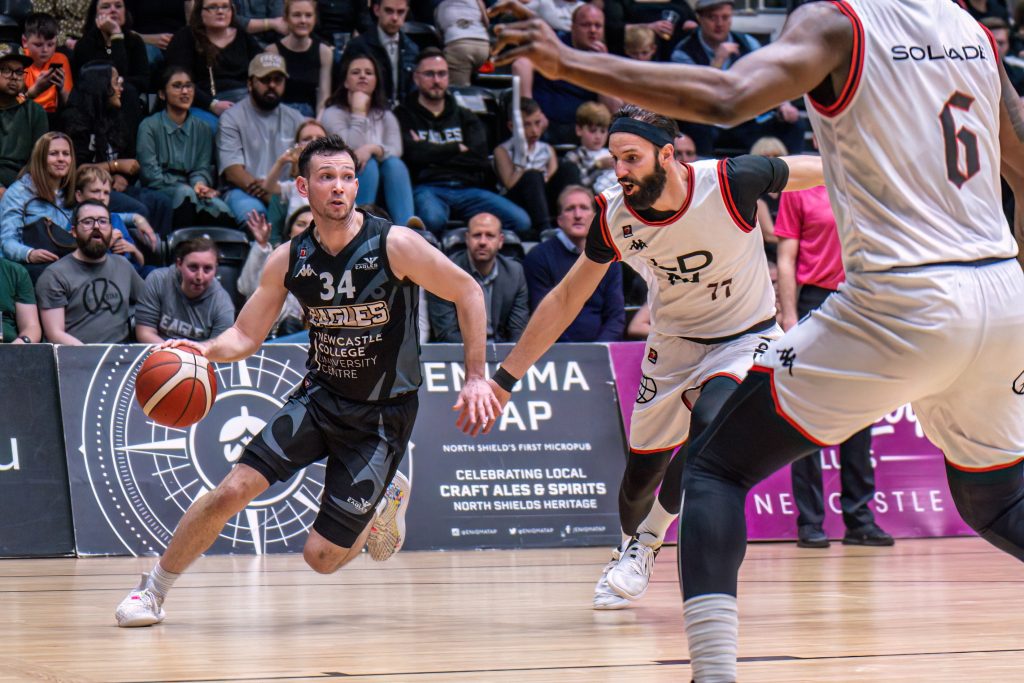 After last season's failure to make the top eight, a huge crowd was eager to welcome back playoff basketball.
And the pre-tip atmosphere was electric as two teams at opposite ends of the Championship table prepared to lock horns for the fifth time this season.
Both sides were missing big players — Eagles' Hasahn French faces a long spell on the sidelines after suffering a serious knee injury at Plymouth earlier this month.
And the Lions were unable to call on Sam Dekker despite the all-action former Toronto Raptor travelling to the North East.
Without French, the men in black were always going to struggle to counter London's relentless inside game.
And the pressure was on the BBL's most successful player, Darius Defoe, to anchor his side's defence in the paint.
It was Mr 27 who tied the game at 7-7 early in the first quarter but that was as good as it got for the short-handed hosts as the Lions roared into action.
Defoe and co. simply couldn't handle the triple threat of Tomislav Zubcic, Josh Sharma and Vojtech Hruban as London's power trio pounded the Newcastle boards.
And when the valiant Eagles did manage to force the visitors outside, Ryan Schmidt's men responded with a flurry of deadeye threes.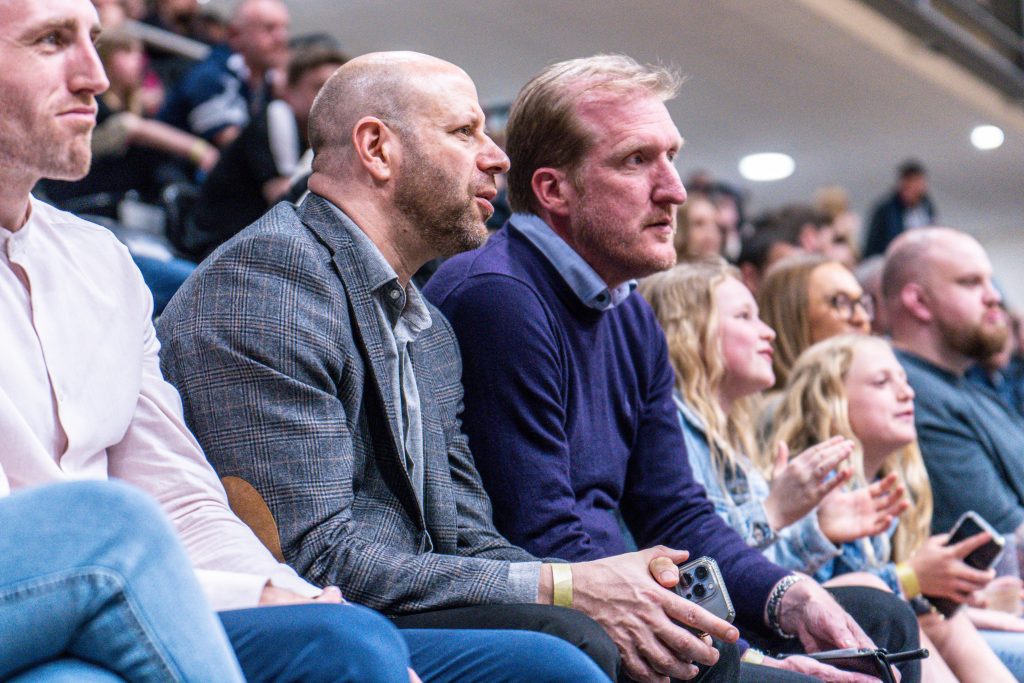 None of the Lions' outside shooters proved quite as prolific as that man Mockford as the former GB international raced to 20 first half points on the back of five first half triples.
But by then this season's EuroCup surprise package had opened up a 16-point lead and never looked like loosening their grip.
Pantomime villain Zubcic couldn't resist rising to the bait as Defoe and his team-mates continued to rile the irascible one-time Raptors draft pick.
And it was no surprise to see the raging Croatian sent to the bench after picking up his second technical of the game.
Hruban was similarly rattled as Newcastle did everything they could to unsettle the capital's BBL juggernaut.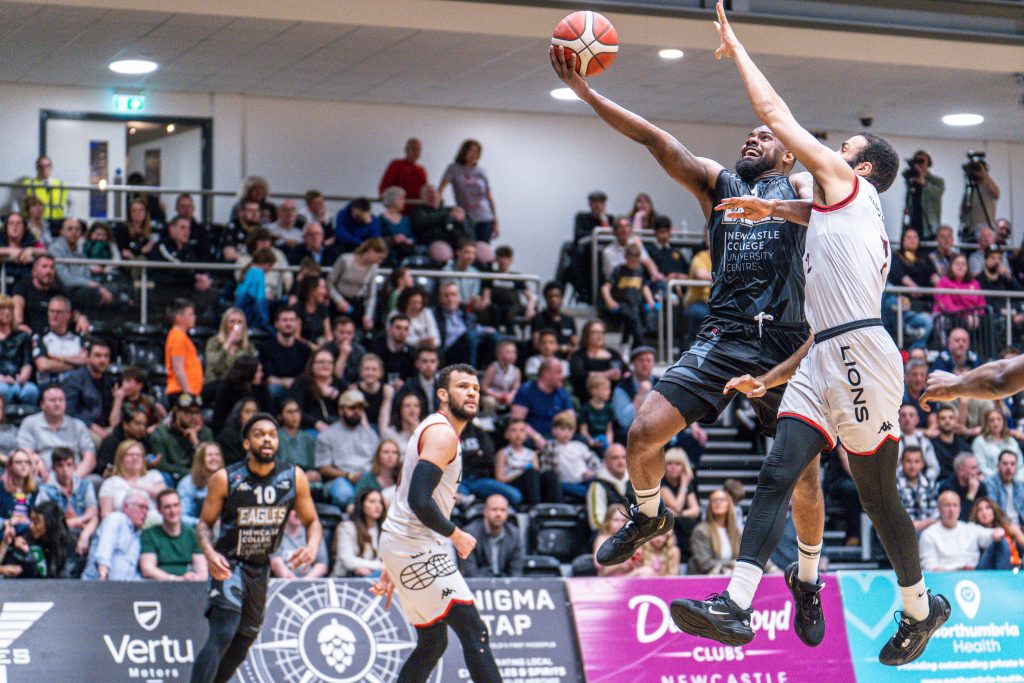 But Schmidt ensured his players kept their cool and maintained their focus on their way to building a formidable playoff quarter-final first leg lead.
Mockford was ably supported by the reassuringly consistent Kyle Johnson — the GB guard adding nine boards to his 14 points.
But any hopes that the Eagles would be boosted by the return of Javion Hamlet were dashed as the BBL's leading scorer looked way off the pace on his return from a three-game layoff.
Hamlet will need to rediscover his best form fast — and deliver a repeat of his 30-point performance against London earlier this season — if the men in black are going to bag a win at Crystal Palace on Monday.
Even then the Lions' huge first leg advantage should be more than enough to see the league winners take one step closer to next month's playoff finals.