Newcastle Eagles' fading hopes of defending their BBL Play-Offs title sustained a huge blow as they fell to a 90-77 defeat at home to Bristol Flyers.
An impressive 28-point showing from Wesley Person Jr and a Brandon Peel double-double could not prevent a seventh successive loss which leaves the Eagles six points outside the top eight.
Watch full highlights of Eagles vs Bristol Flyers:
Head coach Ian Macleod called the Good Friday clash a 'must-win'. With just four games left, it now looks extremely likely that the BBL's most successful franchise will miss out on the play-offs for the first time since 2000.
Without two-time BBL MVP Rahmon Fletcher and sharpshooter Louis Sayers, the Eagles were left with just six players possessing significant BBL minutes. That sub-optimal situation was compounded by the fact the Flyers had managed to reel off three wins in four games at just the right time.
Buoyed by that momentum, Bristol immediately posed a threat. Former Leicester Rider and London Lion Shane Walker was a particular menace early on, scoring 11 points and helping the visitors to a 16-11 lead inside the first five minutes.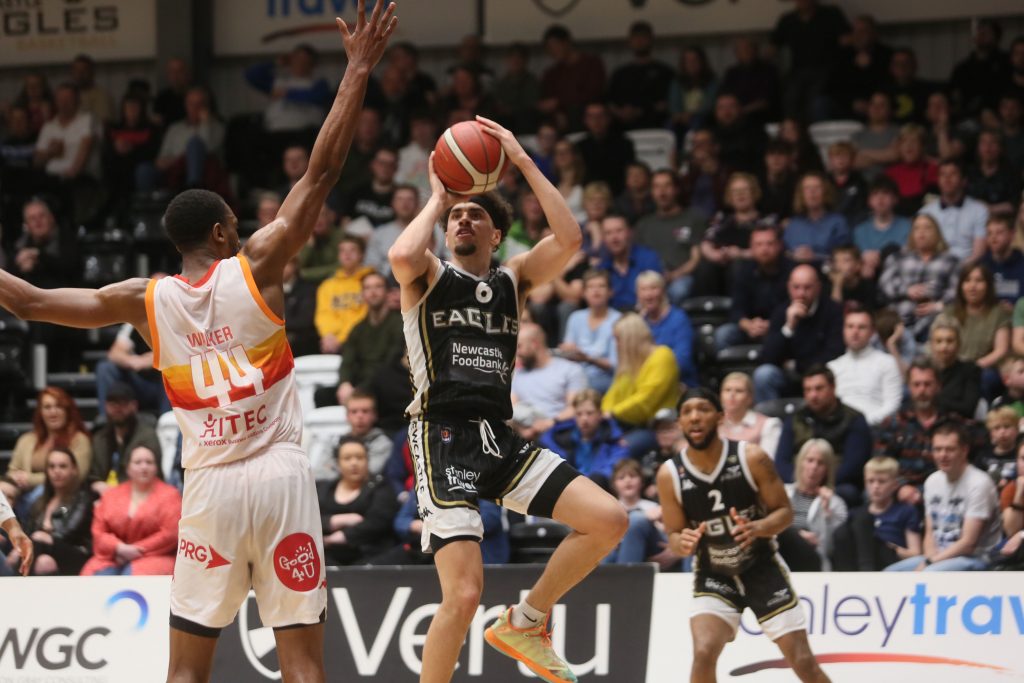 Bristol flew around the court, moving the ball at pace and stretching the Eagles' defence to fashion opportunities outside the arc. Meanwhile, Newcastle found it difficult to reduce the deficit without a three-point threat of their own, though Brandon Peel battled hard around the Flyers' basket.
And when Marcus Delpeche finished the first quarter's scoring with an emphatic dunk to make it 28-19, the Eagles found themselves with it all to do. With their season in peril, one of Newcastle's stars finally stepped up partway through the second period.
Guard Person Jr started a superb four-minute, 12-point barrage by acrobatically tipping in a wonderful Justin Gordon lobbed pass and ended it with a pair of quick-free three-pointers. By the time his scoring spurt was over with three minutes left in the half, the Eagles were back to within two points at 41-39.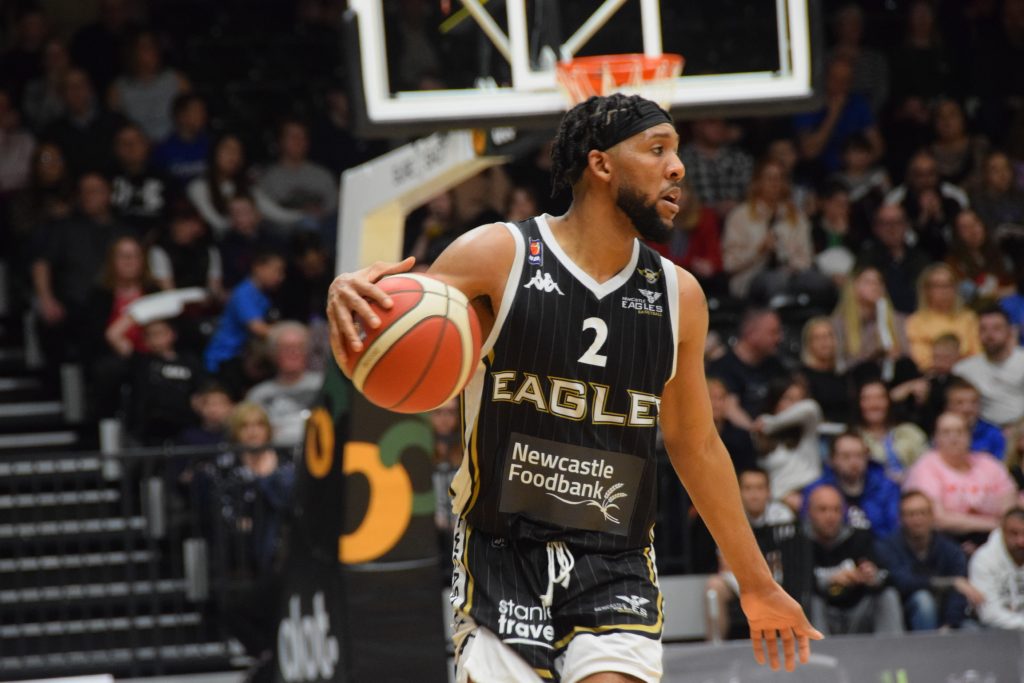 But Newcastle failed to score again before the half-time buzzer, with Trejon Jacob and Delpeche punishing the hosts for their shooting profligacy and taking the Flyers' lead to six points.
A 7-1 run got Bristol off to the perfect start in the third quarter as Macleod's men struggled to both create chances and finish them, going 12 points behind again. Even when the Eagles did fix their attacking problems, they simply could not shut down Andreas Kapoulas' flying squad.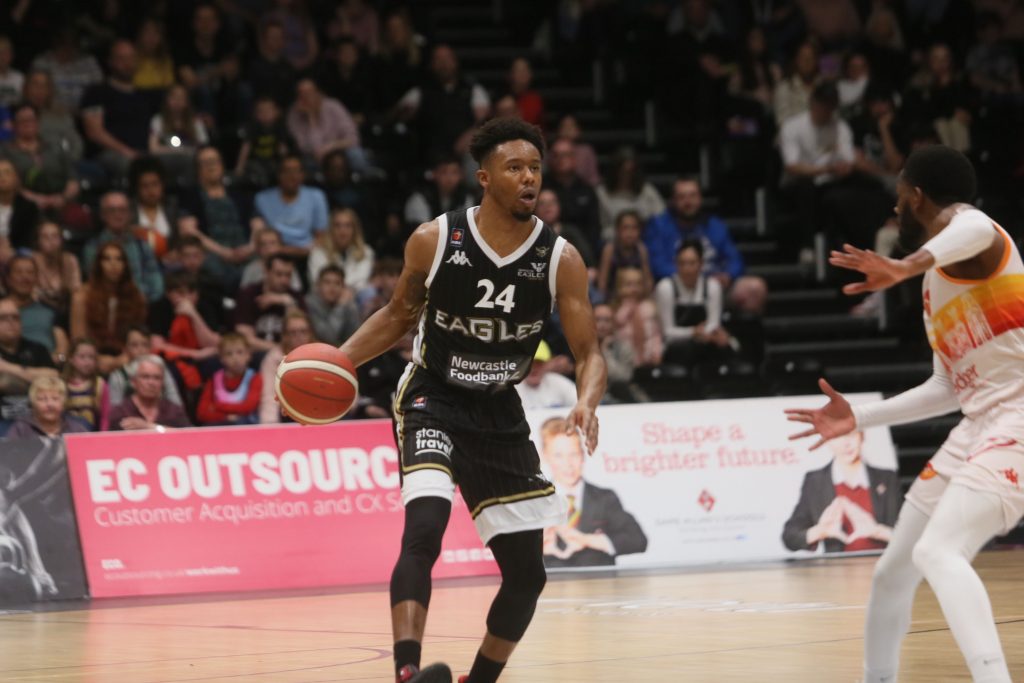 When Person Jr, the Eagles' only significant attacking threat, slipped and lost the ball, three Flyers were ready to counter – only Corey Johnson chased back – and made the score 61-49.
The response was another gritty fightback. Peel, who posted a 16-point, 13-rebound double-double, and Person Jr gradually pulled the hosts back into it and Johnson's three-pointer to end the quarter cut Bristol's lead to 63-59.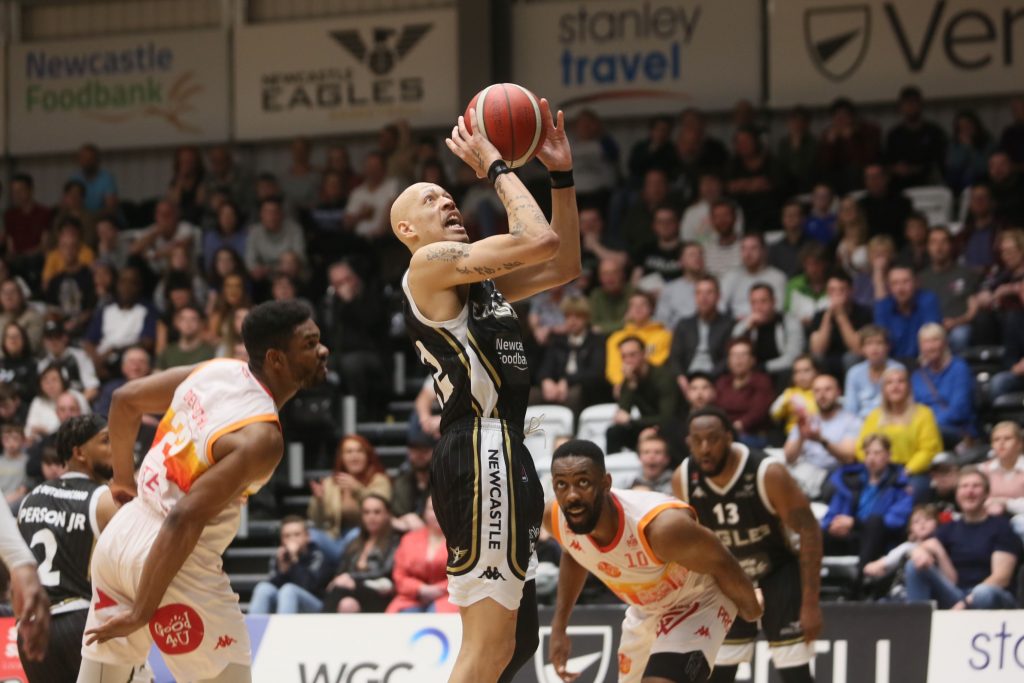 With a fired-up home crowd behind them, Newcastle's defenders raced frantically around the court but the Flyers reeled off the first nine points of the quarter.
Bristol's bench then added further insult to injury, killing off any faint hopes of a comeback. Increasingly desperate, running low on energy and still failing to make a real impact on the scoreboard, the Eagles faded away on a long Good Friday knowing that their chances of making the BBL Play-offs now look very slim.
Newcastle continue their Easter triple-header tomorrow at bottom club Surrey Scorchers before heading to Bristol for a quick rematch with the Flyers a day later.