Two-time league MVP Rahmon Fletcher missed a damaging defeat at the hands of Cheshire Phoenix as a battling Newcastle Eagles faded badly after the break.
Short-handed and in desperate need of a first win in six, the hosts started strongly against Ben Thomas's BBL Trophy winners.
But Phoenix finished a fast-paced fixture the more focused of the two teams to move eight points clear of ninth-placed Newcastle in the Championship table.
And with a busy Easter programme looming large, the BBL's most decorated franchise has it all to do in a bid to qualify for the 2022 playoffs.
It was a case of one in and one out for Ian MacLeod as the absence of Fletcher, who tested positive for Covid earlier this week, was offset by the return of Wesley Person Jr.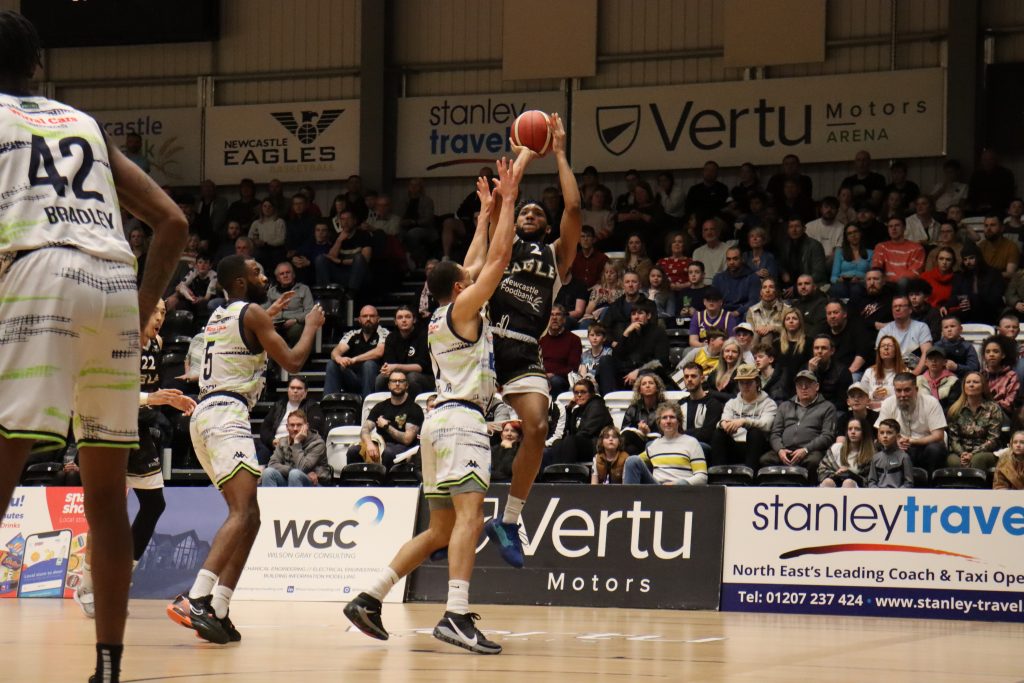 But for all the latter's impressive run of scoring form since the turn of the year, Newcastle were bound to miss their experienced skipper.
So it proved.
Prior to tip-off Newcastle (8-13) and Cheshire (11-12) were amongst a clutch of clubs locked in an increasingly tense battle for a top eight finish.
And with the Championship series tied at 1-1 neither side could afford to give up two valuable league points.
Phoenix arrived on Tyneside as the new BBL Trophy holders following a fine win against hot favourites London Lions last month.
That against-all-odds victory was enough to earn Thomas the coach of the month award for March.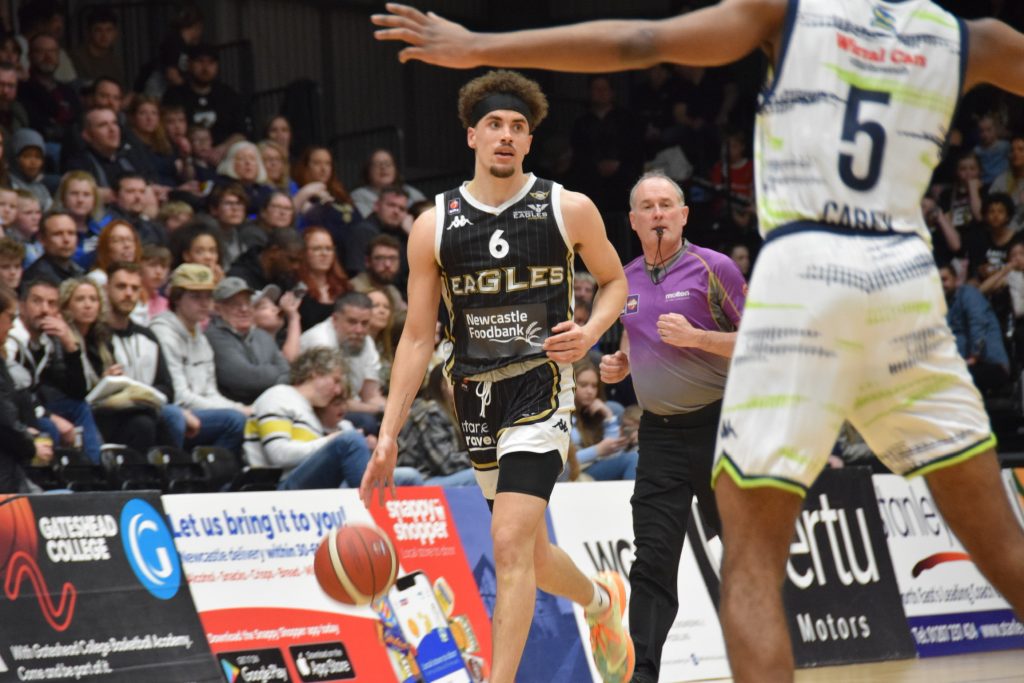 But Cheshire's playcaller would have happily swapped that deserved honour for another big win at the Vertu Motors Arena.
Phoenix sneaked a BBL thriller by just three points when the two teams met in Newcastle towards the end of December.
And the same margin separated the sides at the half as Thomas' men led 44-41 after 20 minutes of entertaining if scrappy basketball.
Person Jr had stepped into the point guard role in Fletcher's absence and the US star did a reasonable job retaining possession and shaping his side's key plays.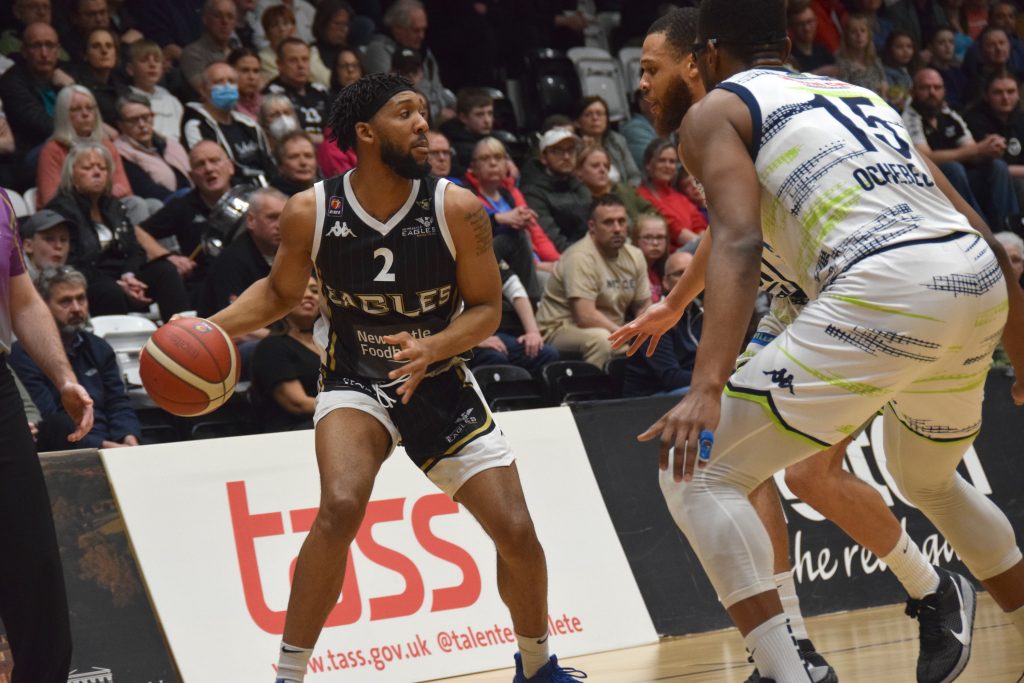 But Phoenix were finding plenty of joy from beyond the arc as Namon Wright, who finished with a game high 26 points, and Levi Bradley coolly converted from three-point range.
Darius Defoe came out of an Eagles time out with a sparkling spin move to fire the men in black 15-12 ahead and a Brandon Peel two-pointer opened up a five-point advantage heading into period two.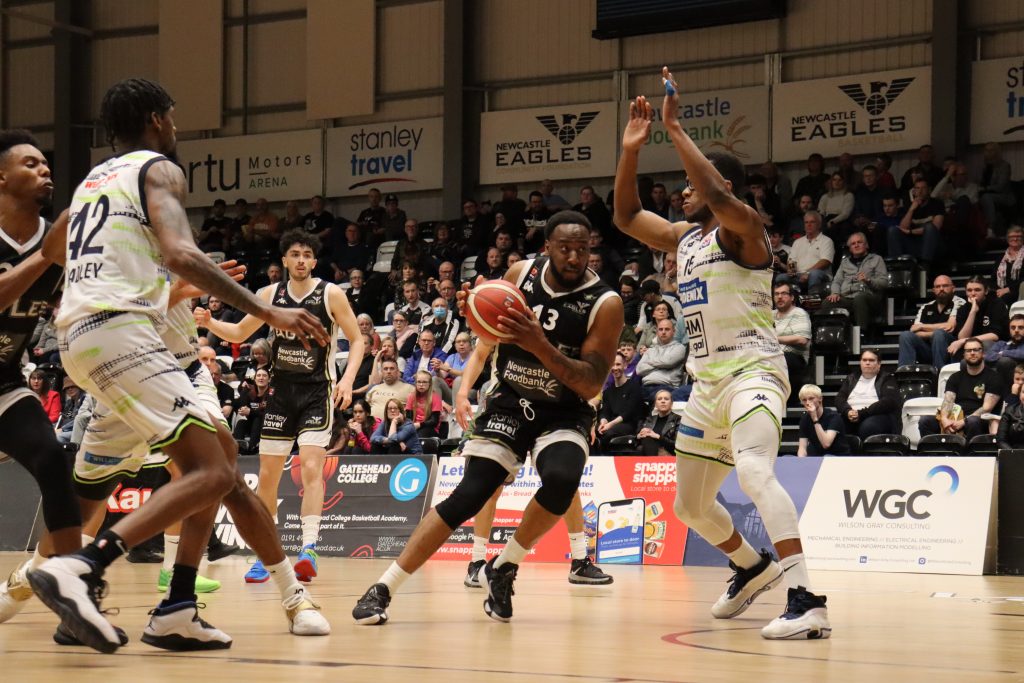 Cheshire tied a tense ball game midway through the second quarter only for big man Mike Ochereobia to pick up a second foul and earn himself a trip to the bench.
But Newcastle failed to capitalise on the bespectacled centre's temporary absence and yet another unguarded Phoenix triple from the hot hands of Wright opened up a 34-31 lead for the visitors.
Initially, the hosts had coped well without their talismanic leader but doubts remained about the match fitness of Person Jr just 10 days after he was struck down with a virus that severely affected his breathing.
And Kyle Williams, who overcame a shaky start under pressure from Larry Austin Jr, would surely need to play a more prominent role down the stretch if the Eagles were to snap a painful losing streak.
The returning guard continues to be one of this season's more frustrating enigmas: his occasional flashes of pure brilliance punctuated by moments of baffling indiscipline.
But if MacLeod can finally unlock Williams' undoubted potential before the end of the month then Newcastle could yet finish a wildly inconsistent campaign on a high.
The Eagles' dual national guard remained scoreless through three quarters with four neat assists but just one shot attempted in 11 minutes.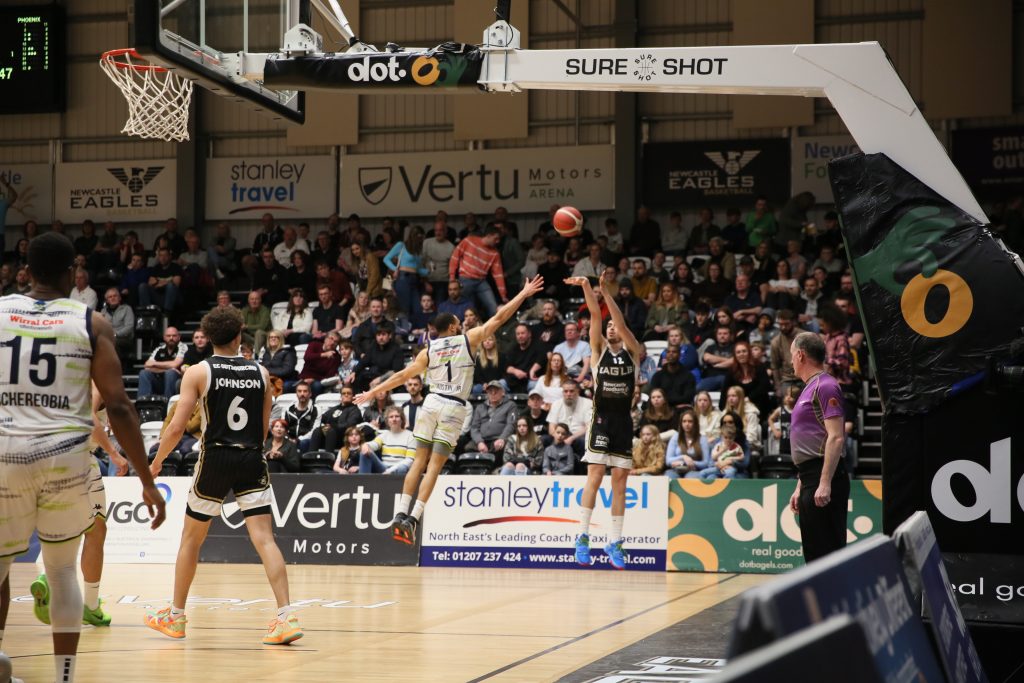 And with his team trailing 65-57 heading into the final period, the conundrum that is Williams was there for all to see during a frantic start to the fourth quarter.
A steal, a turnover and an arcing triple drew cheers and groans in equal measure but a second personal foul saw the 26-year-old benched for the night.
And for Williams and his crestfallen team-mates it was a familiar tale of what might have been as the shattered hosts failed to close the gap on their playoff rivals.
An Easter Sunday trip to basement club Surrey Scorchers is sandwiched between back-to-back clashes against fourth-bottom Bristol Flyers next weekend.
And Newcastle must hope Fletcher is back by Friday as the Eagles target three vital victories in four days.