| | | | | | | |
| --- | --- | --- | --- | --- | --- | --- |
| Eagles | 16 | 15 | 20 | 23 | 74 | Loss |
| Surrey Scorchers | 18 | 20 | 12 | 28 | 79 | Win |
Newcastle Eagles' recent revival came to a halt as they fell to an agonising 79-74 defeat at the hands of Surrey Scorchers.
Looking to win their third successive home game, they instead came unstuck and remain mired in the bottom two as the previously winless visitors edged a thriller.
Watch highlights of Eagles vs Scorchers:
Donovan Johnson produced his best game as an Eagle, ending with 16 points and nine rebounds, while Javion Hamlet and Justin Everett racked up 18 and 13 points respectively.
But a failure to build a sustained run of pressure and superb displays from Scorchers pair Padiet Wang and Ryan Martin saw Marc Steutel's men fall to their sixth loss in eight league games.
Watch the full game on the Sky Sports YouTube channel:
The result came just a week after the Eagles produced their best offensive display of the season in a 108-96 win over Plymouth. But this time, their shooting struggles returned and proved costly.
Big man Jermel Kennedy got the home crowd on their feet early on with a rim-rattling dunk and looked a threat for the hosts with five early points but it wasn't going to be easy.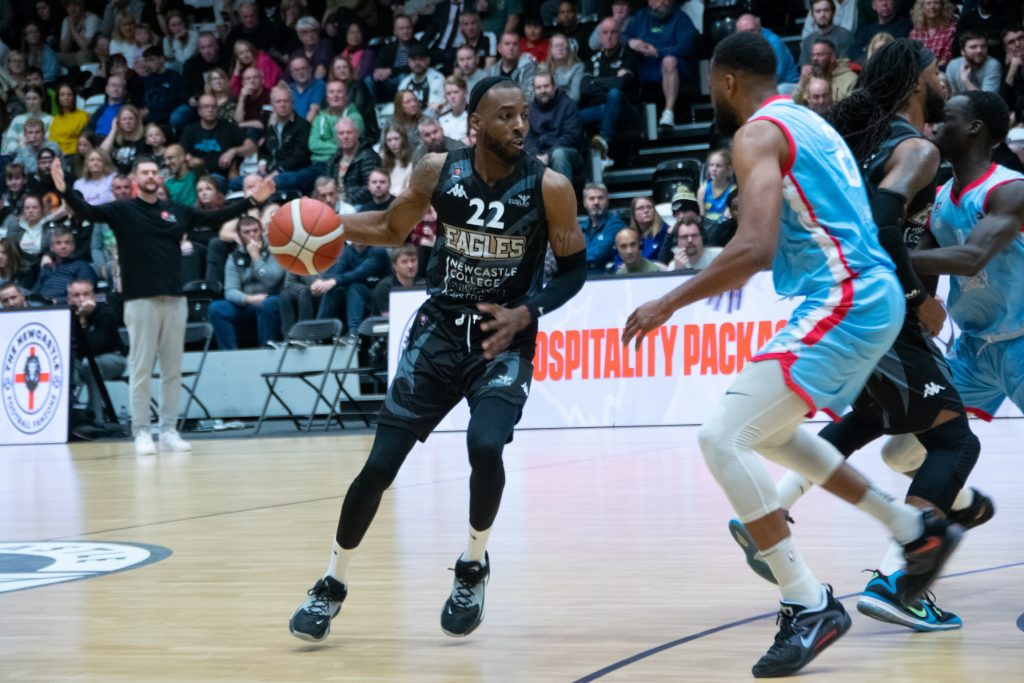 Plymouth showed glimpses of why there were tipped in pre-season to be dark horses. Former London Lion Martin scored seven quick points after joining on Thursday, while Wang and Boban Jacdonmi also came up with big plays.
But after an initial scoring flurry, the two sides showed why it was a bottom-of-the-table clash as a cagey and inaccurate first quarter ended 18-16 in the visitors' favour.
The Scorchers turned up the heat in the second period, reeling off the first six points and forcing Steutel to use a timeout. Captain Defoe soon came up with a pair of crucial baskets and after some neat footwork and a three-pointer from David Cohn, a 24-18 deficit was suddenly a 28-26 home lead.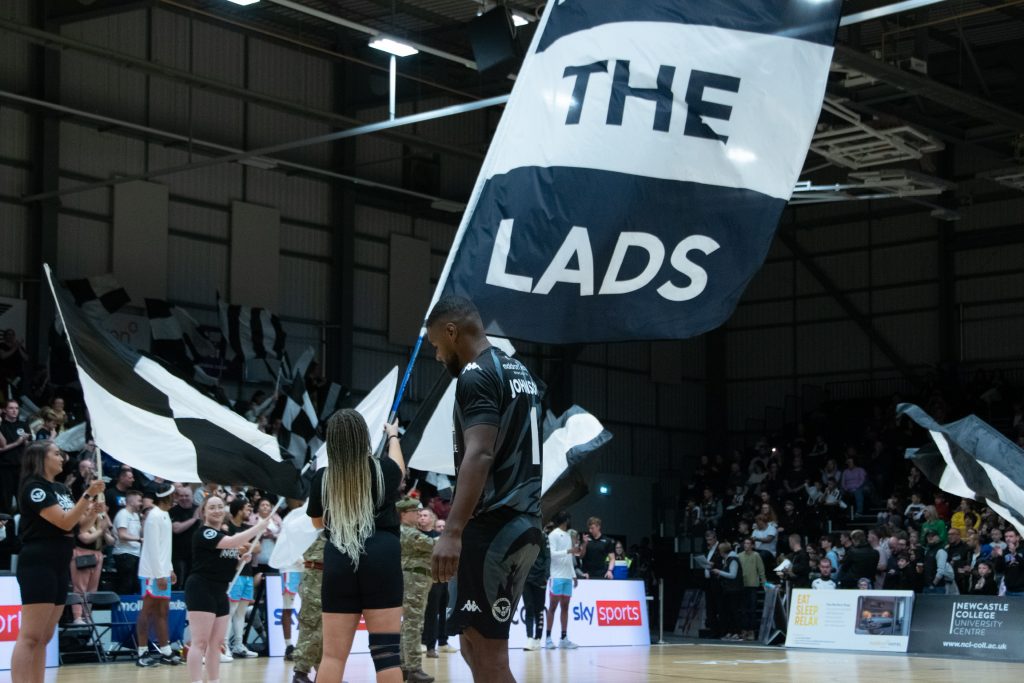 But as has been the case on several occasions this season, inconsistency hit the Eagles. Offensive miscues were compounded as Surrey's physicality and rebounding caused problems defensively.
It all meant that just a week after scoring 60 points in the first half, Newcastle were 38-31 down after 20 minutes as they seemed unable to cope with Lloyd Gardner's men.
But after another slow start to the quarter, Donovan Johnson produced several significant plays to help Newcastle seize control. The former Manchester forward has struggled to stay out of foul trouble in his Eagles tenure so far – and last night was no exception – but he came up with several aggressive drives to get to the basket and a key block.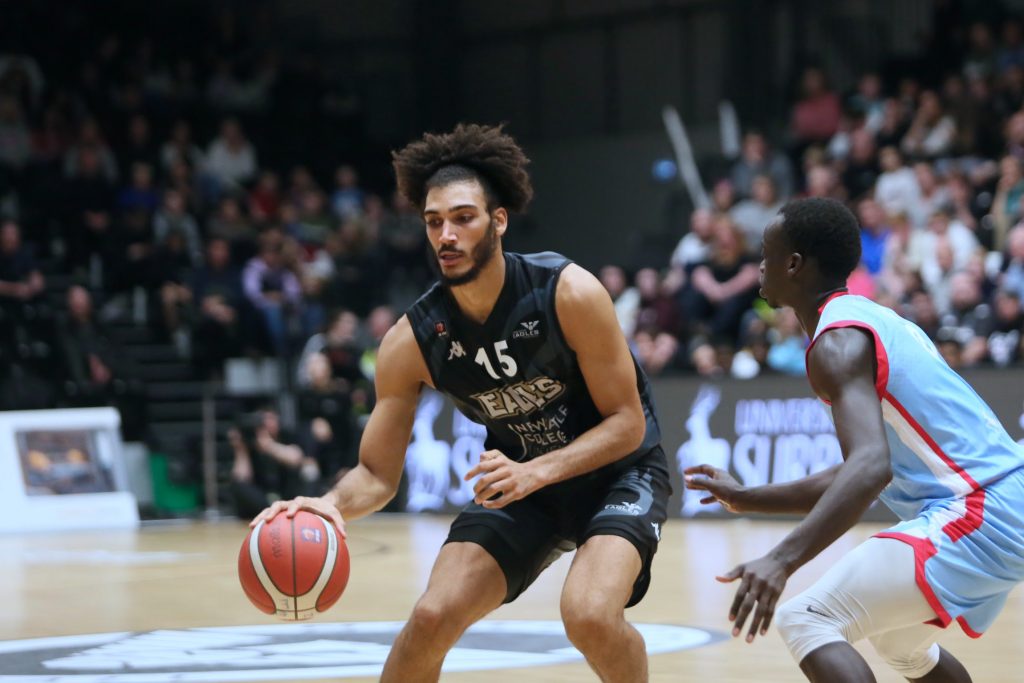 Hamlet slowly built up his personal score, despite not having his best game, and Denzel Ubiaro gave Newcastle a lead late in the third quarter, which ended 51-50 to the hosts.
Kyle Johnson finally broke his Eagles duck after the restart, while Everett added to his tally despite falling into foul trouble. With both sides desperate for what would have been a crucial win, the pace – and rate of scoring – soared.
The tension was visible on the faces of both coaches but it was Surrey who showed greater composure. Already without Defoe due to injury, Newcastle lost both Everett and Donovan Johnson to make their defensive duties all the harder.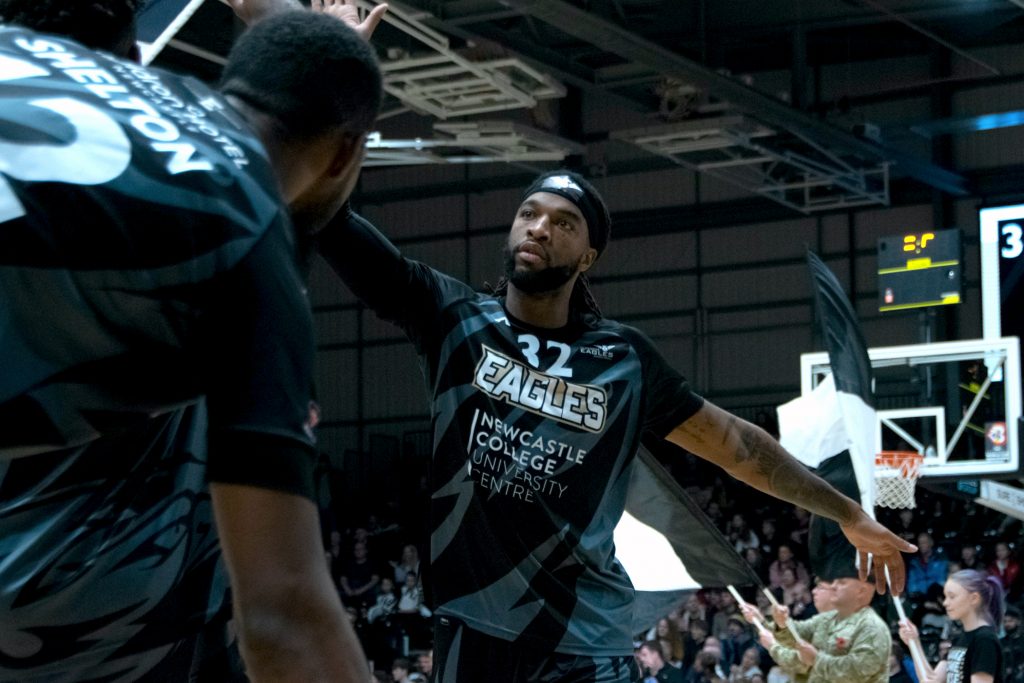 Going into the final minute with a 72-71 lead, Surrey pair Wang and Martin – who ended with 19 and 20 points respectively – continued to be the Eagles' chief tormenters and scored five quick points to all but end the contest. Kyle Johnson's three-pointer was ultimately in vain as a pair of free throws and a failed last-gasp home attack ensured it was the away side that claimed a crucial victory.
Newcastle have two weeks to stew over the agonising defeat before they face Plymouth on November 18 at the Vertu Motors Arena, which hosts Great Britain's World Cup qualifier against Serbia next Friday.
Tickets for GB vs Serbia are still available from £17 for adults and £12 for children from the box office with discounts available for our BBL and WBBL season ticket holders.