This was the first in a series of Retro Games organised by The BBL and took fans and Clubs back the glory years when these two sides regularly delivered silverware for their fans.
Memories of 2004/05 resonated throughout a sold-out Vertu Motors Arena the year when the Eagles won the end-of-season play-offs after Cheshire, then Chester Jets, had pipped them to the league title.
If Marc Steutel was hoping that the appearance of his players in their retro jersey from that era would turn back the clock to better days when Newcastle were feared but those hopes were dashed as the black and red shirts of Cheshire powered home down the stretch.
Eagles had gone into the game with Hasahn French returning from injury but still minus Ben Mockford and also top scorer Javion Hamlet. The Jets/Phoenix were without big man Will Neighbour.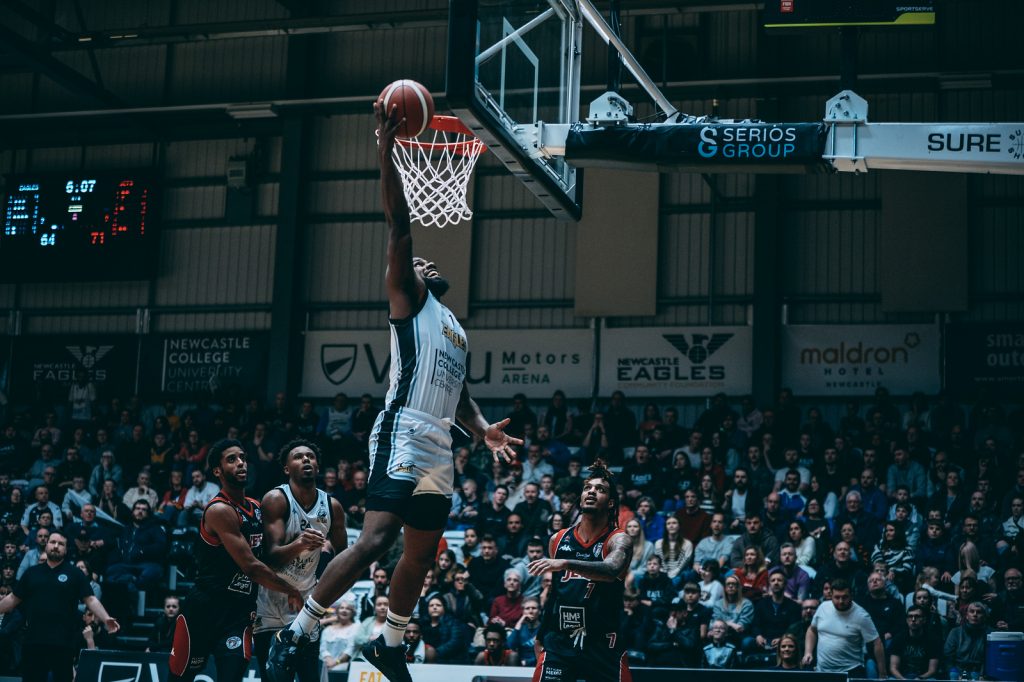 In the end analysis, it was the absence of Hamlet that hurt Newcastle more than Cheshire missed Neighbour as their offence dried up at the crucial juncture of the game.
After a game where no more than six points separated the two sides at any one time, the visitors made their late run at precisely the right time and Newcastle's fragile confidence and losing mentality kicked in to signal another disappointing night.
Until that late surge that produced Cheshire's win it was hard to pick a winner on the night. With the score tied at 64 – 64 with only 7:43 to go, the visitors nudged in front and extended the lead to seven, the biggest at that time of the game.
Eagles rallied and with just a tick or two over six minutes to play only trailed by four. That's when the wheels came off and Newcastle fell apart completely. Turnovers, missed shots, defensive assignments all going astray as Cheshire took full advantage.
Guards Marcus Evans and Larry Auston Jr. completely took over. David Ulph proved a capable deputy for Neighbour and Jamell Anderson shut down Eagles' only creative option in David Cohn.
A staggering twenty points to-five closing run from Cheshire completely silenced a shocked Newcastle fanbase as their side simply could not find any answers to slow down and stop Cheshire flying to a comfortable win.
For Newcastle Kyle Johnson led all scorers with 17 points adding an impressive 14 rebounds. Justin Gordon also had a double-double of 15 points and 10 rebounds and Darius Defoe with 16 was effective from the bench.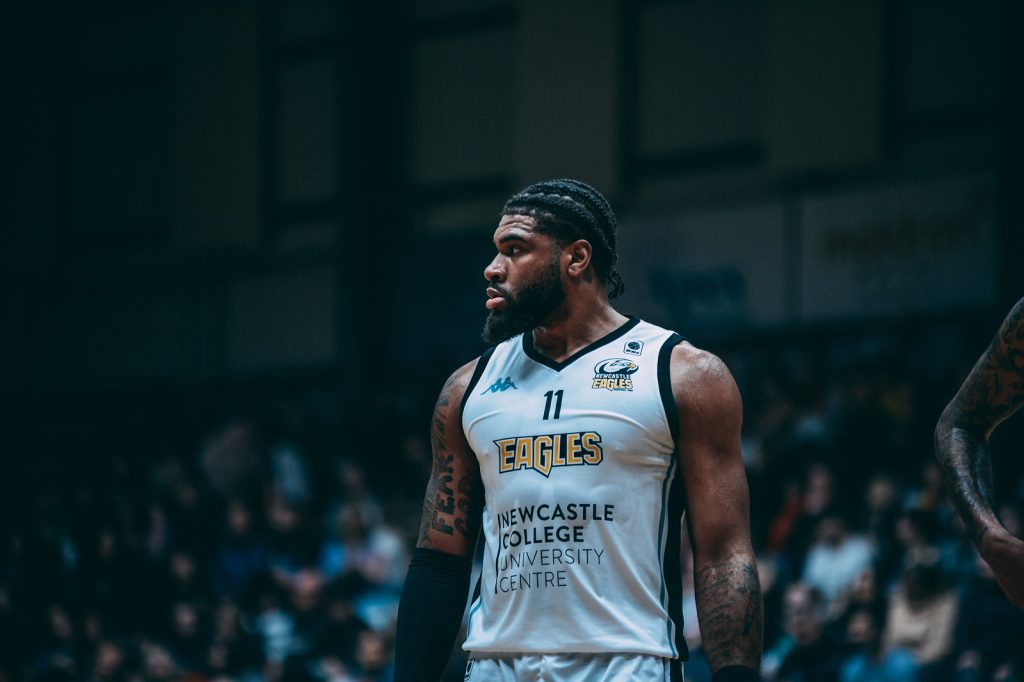 Cohn only had 7 points but did dish out 13 assists to try and find a way through for his side but crucially in the latter stages he was stopped and Newcastle's reliance on the 3-point shot to get them out of trouble let them down as they couldn't get the ball to drop.
Another sobering defeat then for Marc Steutel and his team and another huge blow to their playoff hopes. Games are fast running out and whilst their rivals for the eight spot Plymouth City Patriots are also in free-fall they still have a three-win advantage over the Eagles.
A lot has been said that Newcastle have been in a must-win situation for several games now without coming up with one of those wins. Sunday sees them go to Surrey to take on the bottom-of-the-tableScorchers. A loss there would surely seal this season's fate.