| | | | | | | |
| --- | --- | --- | --- | --- | --- | --- |
| Eagles | 20 | 21 | 14 | 9 | 64 | Loss |
| Manchester Giants | 29 | 14 | 12 | 30 | 84 | Win |
A frustrating fourth quarter performance saw Newcastle Eagles fall 84-64 to Manchester Giants in their sold-out BBL season opener.
Newcastle led the contest heading into Q4 but were ultimately unable to overcome a Rahmon Fletcher inspired Giants.
Fletcher departed the Eagles this summer after seven seasons which saw him help Newcastle claim multiple titles on Tyneside.
The two-time BBL MVP, who scored 19 points, produced a sublime performance for the Giants to put Marc Steutel's Eagles side to the sword.
It was Newcastle who struck first through Ben Mockford, who opened the scoring for the Eagles with an deep three-pointer.
The guard was in impressive form for the Eagles, finishing the contest with 16 points.
Both teams traded scores before Fletcher reintroduced himself to the Eagles faithful. The former BBL MVP drove into the paint before producing the left-handed floater Newcastle fans were all too familiar with.
Another Mockford three saw Newcastle pull ahead again in Q1, but Fletcher was not about to have his thunder stolen upon his return to Tyneside.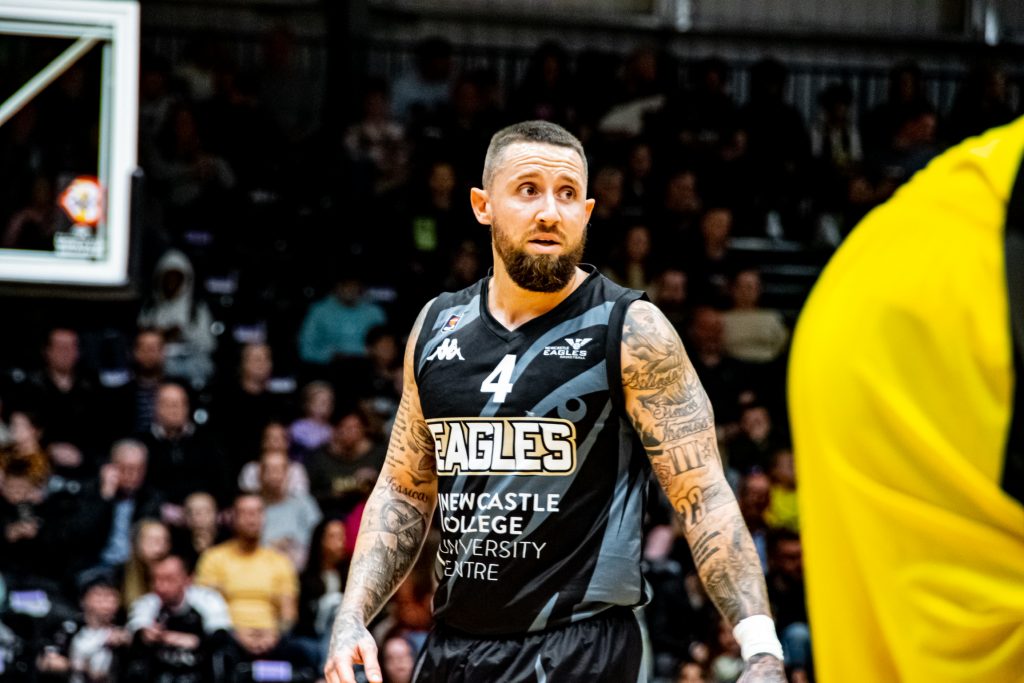 The Giants guard again drove into the paint to score another basket before setting up Manchester's Tahj Green with a beautifully floated assist.
And if it was Newcastle who briefly started the game the hotter of the two sides thanks to Mockford's shooting, it was Manchester who finished the quarter the stronger of the two, with Macaulay's side leading the contest 28-20 at the Q1 buzzer.
Manchester and Fletcher continue their strong Q1 showing after the interval, with the former Eagle leading the charge for the Giants.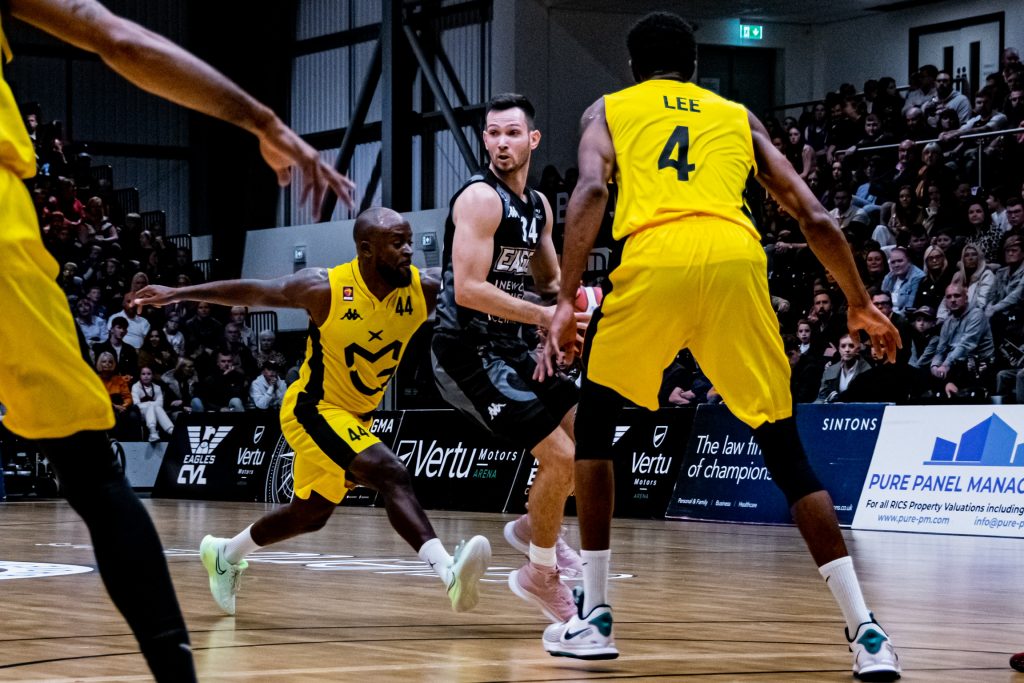 Midway through Q2, Manchester found themselves 35-26 up, with Newcastle seemingly unable to convert their offensive possessions.
However, two free throws and a breakaway basket from forward Lesley Varner saw Newcastle cut the Giants lead to 35-28, which was then further chipped away by the excellent Mockford who netted another three.
While both teams traded baskets heading into the final throes of the first half, Manchester looked to be in control.
But, right before the Q2 buzzer sounded, a superb floated pass from Mockford found a leaping Varner, who had the simplest of jobs to convert the latter's assist to make it a one-point game at the half – 42-21 Giants.
Scores from Green and Fletcher saw Manchester start Q3 fast.
But some dogged determination on defence, coupled with scored from Javion Hamlet and David Cohn saw Steutel's side take a 47-46 lead midway through Q3.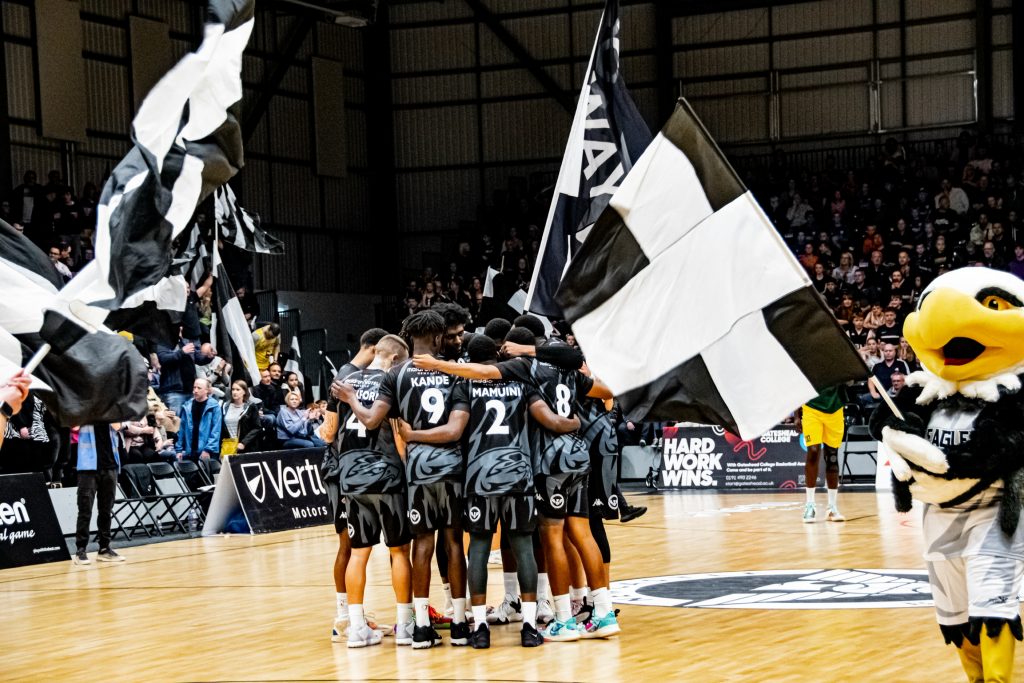 All of a sudden Newcastle had all the momentum, which they used to punish the Giants with another Mockford three.
A stop on Fletcher resulted in a quick turnaround basket from the Eagles as Cohn slipped Varner through for the simplest of lay-ups.
However scores from William Lee and Fletcher saw Manchester reply in quick fashion to cut Newcastle's lead to two – 52-50.
Varner drained a corner three to take Newcastle's lead back out to five with two minutes left in Q3.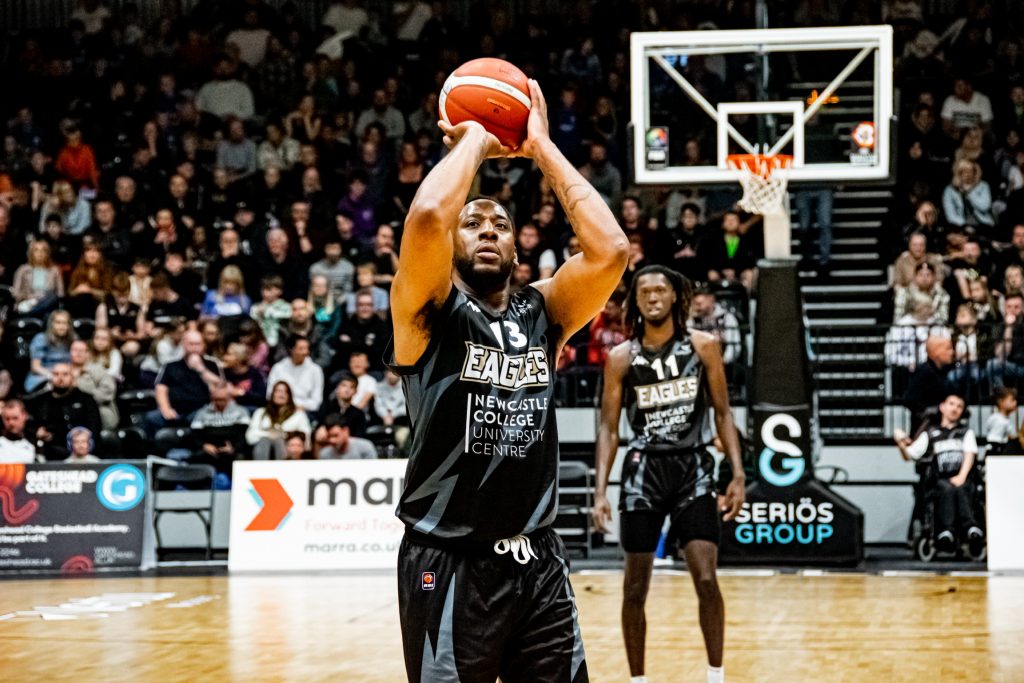 But a dunk from Lee and another Fletcher lay-up saw the Giants keep pace with the Eagles, the score sitting at 55-54 to Newcastle heading into Q4.
Q4 opened with Defoe and Green trading scores before Nicholas Lewis produced a moment of magic for the Giants, scoring from deep whilst he was being fouled to give Manchester a four-point play.
Lewis' four pointer swung momentum Manchester's way, with a basket from Green making it 62-57 to the Giants.
Try as they might, the Eagles ultimately could not find a way back into the contest with Macaulay's side contining to punish every Newcastle missed opportunity with the final score seeing Manchester claim a 84-64 win on Tyneside.