| | | |
| --- | --- | --- |
| Newcastle Eagles Women | 52 | Loss |
| Sheffield Hatters | 92 | Win |
It would appear that the Seriös Group Newcastle Eagles Head Coach Noelia Cacheiro and her players have a lot of work to do before they open their Women's British Basketball League campaign against Manchester Giants on October 20th.
Last weekend they'd gone down to a 20-point defeat at home in their opening pre-season game against Leicester Riders. They were hoping for a better and more progressive result against Sheffield.
They didn't get it and the game showcased a huge gulf between the two sides as a well-drilled, very solid and immensely talented Hatters roster clipped the Eagles wings severely to record a 40-point win.
There were some mitigating circumstances for Cacheiro and her team. Courtney Clasen was out through injury as were Alex Campbell and Alice Mackenzie. New USA Centre Celena Tayborn has only just joined the roster and then there were injuries during the game to contend with.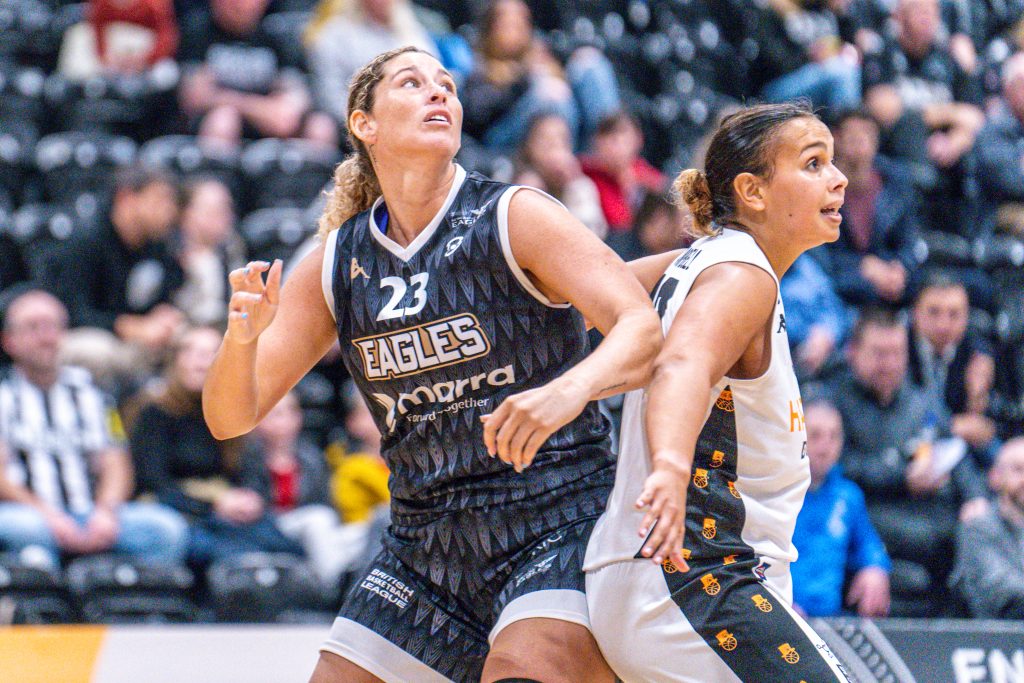 Returnee Katie Nolan a big part of the Newcastle set-up last season picked up a shoulder injury that severely affected her minutes and effectiveness. New Eagle and on-court point guard Cherita Daugherty limped out of the before half-time.
She did return to the bench in the second half but not to the court. She'd looked pretty solid in the ten minutes she played and hopefully the injury will not be too serious going forward. That will be the hope of Cacheiro as she sits down to analyse the game
Clearly there is concern for the Coach as her team were dismantled in every area and aspect of the game and she even had to use some none-roster players from Newcastle University to fill the gaps against a strong committed Sheffield side.
The damage was mainly done in the first twenty minutes. An 11 – 0 run in the opening quarter giving the visitors a lead of 28 – 11 after ten minutes. The further increased that advantage in the second period taking it 26 – 13 to establish a thirty point gap at half-time.
To the Seriös Group Newcastle Eagles credit they showed a lot of spirit and determination in the third quarter and actually shaded the period 20 -19. This was down to players familiar with the League and Cacheiro stepping up.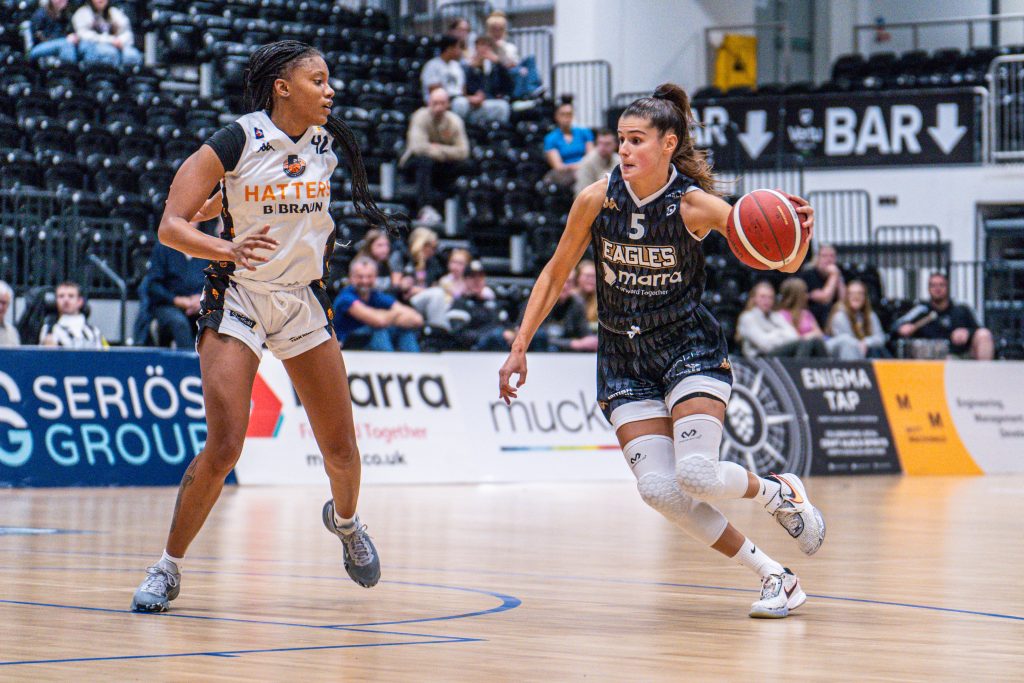 Captain Marina Fernandez who's head never went down all game was supported well in that ten minute period by Abby Lowe, Chloe Gaynor, Zoe Willis and Nolan in particular although it was too little too late.
When Cacheiro using the fact that it was a pre-season game changed things up in the final period Sheffield cashed in again taking it 19 – 8 to complete what in the end was a very convincing 40-point demolition.
The Eagles will need to re-group, re-assess and come back stronger. They have three weeks of solid practice to come together before their opening trip to Manchester. They will need that time to hopefully shake off the rust and the injuries before beginning their 2023/24 Women's British Basketball League campaign.