| | | | | | | |
| --- | --- | --- | --- | --- | --- | --- |
| Durham Palatinates | 13 | 15 | 22 | 25 | 75 | Win |
| Newcastle Eagles WBBL | 25 | 11 | 16 | 17 | 69 | Loss |
A desperately disappointing weekend has seen Newcastle Eagles WBBL side drop out of the play-off positions with only two games of the regular season to go.
A loss at home in the Vertu Motors Arena to Cardiff on Saturday night was compounded by a road loss in the derby clash at Durham. Even worse for Newcastle was that Durham won by six points meaning they take the head-to-head over the Eagles.
Earlier in the month Newcastle had beaten the Palatinates by five points so defeat by six makes it a double blow to the Eagles playoff hopes. They now have two games to save their season at Cardiff next Saturday and Sevenoaks Suns at home on Sunday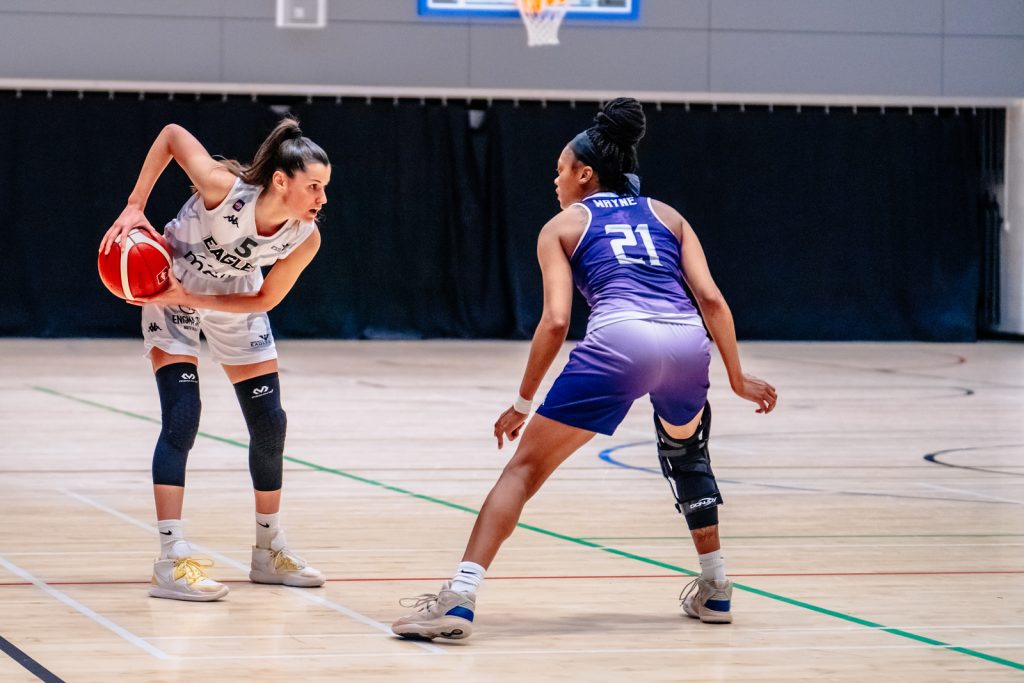 When the Eagles beat Durham at the beginning of April they sat comfortably seventh in the table and were looking to take four wins from their five remaining games to even push on to sixth place.
Now, with three defeats in three they are out of the top eight and simply have to win both remaining games to re-establish themselves as a post-season team. At this moment it looks a tall ask but this Eagles side have resilience and can bounce back.
They will need to do it quickly as well as look to see how they can keep early momentum intact and play for a full forty minutes. Just like the previous night Newcastle jumped out to an impressive first-quarter lead.
Abby Lowe scoring the last basket of the period to give the Eagles a 12-point start at 25 – 13. That was as good as it got for the visitor's although they still held sway in the second period, Palatinates did manage to cut the gap to eight by the half.
Going into the locker rooms 36 – 28 ahead Newcastle had done a pretty proficient job in the first twenty minutes with Nette Lewis and Katie Nolan controlling the boards and their defence holding solid.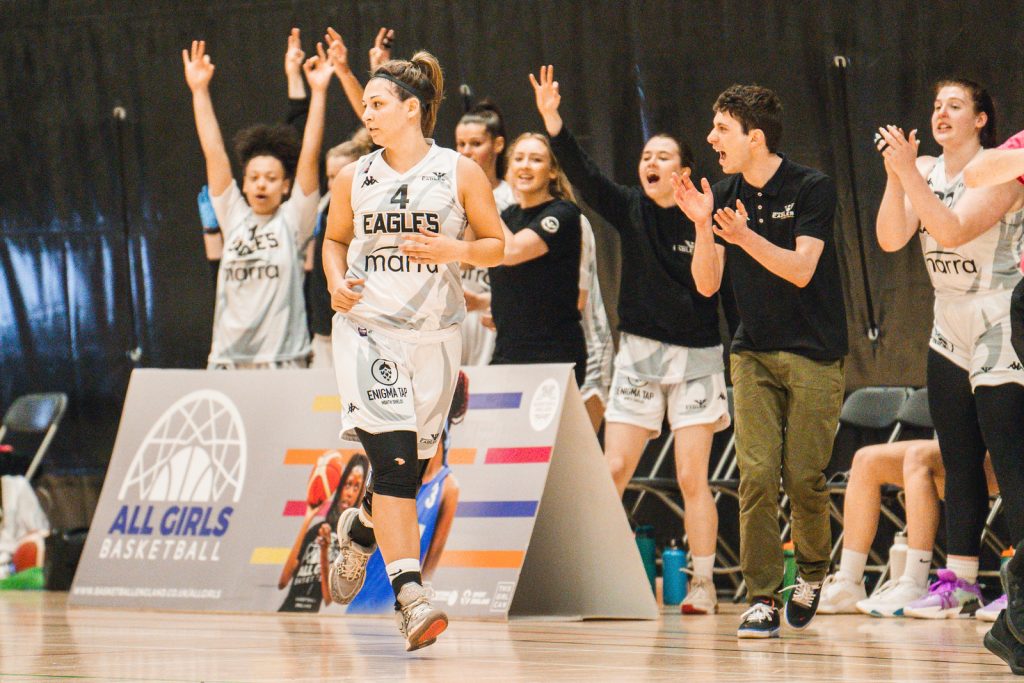 However, for Durham, Harriet Ottewell-Soulsby and the excellent Elle Hendershot were beginning to become a major influence on the game and starting to ask questions of Newcastle's resolve.
It was those two backed up by support from Jessica Wayne that started the momentum change in the second half. Durham took the third period by six to cut the gap to only two points with the final quarter to play.
Then down by only 3 points at 53 – 56 Durham hit the Eagles with the decisive 12 – 2 run that took them into a lead they wouldn't relinquish and Wayne netted two free-throws with second remaining to not only give Durham the win but the head-to-head as well.
So, what was a promising play-off position for Newcastle is now a one they have to try and get back into. They have a week's rest before they return to Cardiff next weekend. It'll be one of reflection, planning and hopefully execution if the Eagles season is not to end in a disappointing manner.
DURHAM : Harriet Ottewill-Soulsby 25, Elle Hendershot 16, Jessica Wayne 11
NEWCASTLE : Marina Fernandez 15, Courtney Clasen 11, Katie Nolan 11