| | | | | | | |
| --- | --- | --- | --- | --- | --- | --- |
| Gladiators | 4 | 10 | 20 | 16 | 50 | Loss |
| Newcastle Eagles WBBL | 18 | 22 | 19 | 25 | 84 | Win |
A potentially serious injury to US rookie Courtney Clasen took the shine off a spectacular victory for Newcastle Eagles as the club's WBBL Cup campaign got off to a flier.
The explosive guard tripped in the paint in the dying seconds of the third period as Newcastle closed in on a one-sided win against Caledonia Pride.
And Eagles head coach Chris Bunten will be hoping for positive news on Clasen's condition ahead of Sunday afternoon's must-win Group A cup clash with hosts Durham Palatinates.
"It could be a painful twist or it could be something far worse," said Bunten. "We're just hoping for the former.
"What we've got to focus on now is a fantastic opportunity to make a first semi-final of the season and open up a pathway to the WBBL Cup final.
"I was delighted with the first half against the Pride but I'm disappointed that we took our foot off the pedal in the third period.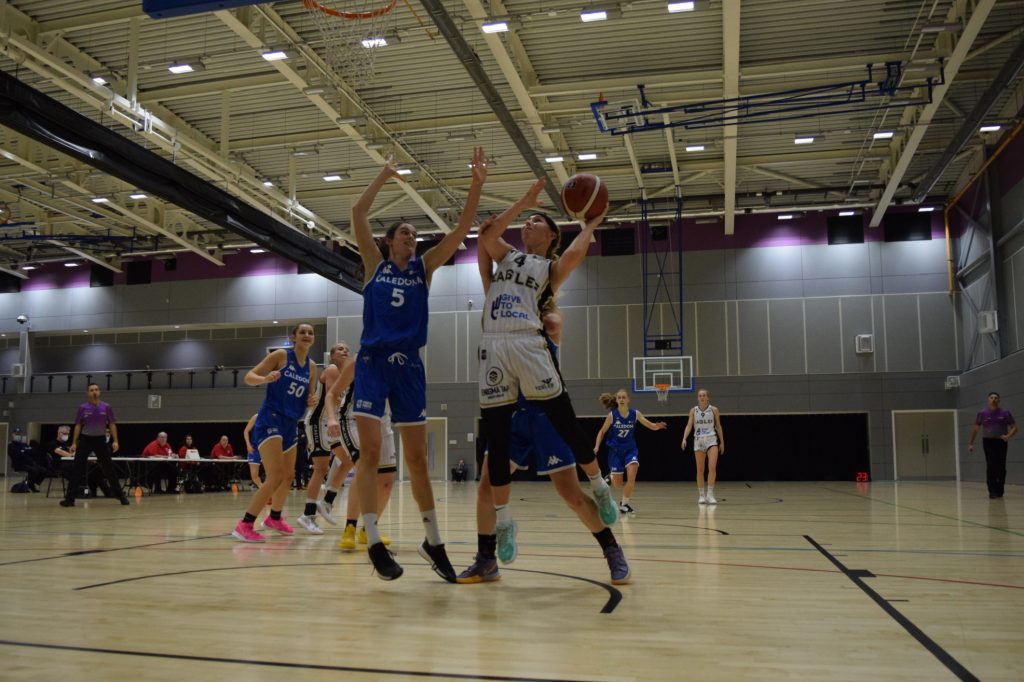 "Bigger teams in this league would have kept going and not been as generous.
"But if we beat Durham and make the semi-final it will be a job well done this weekend.
"It's a huge chance to get to within touching distance of a final and we have to take that chance."
It was game over for the Pride within the opening 10 minutes as the sorry Scots felt the full force of Bunten's new-look Newcastle.
The first score of the game was as good as it got for Bart Sengers' side as the Eagles launched an Ebony Horton-inspired 18-0 tear.
And the total team basketball that underpinned a stunning start to his side's WBBL Cup campaign will have delighted Newcastle's head coach.
Horton hit back-to-back triples to break the game wide open and both three-pointers were the product of some electrifying ball movement.
Pride had no answer to Newcastle's snappy handling and things only got worse for the Edinburgh-based side in the second period.
With Horton benched it was time for the Maddy McVicar show and the Eagles' returning American proved too hot to handle on offence.
Newcastle's nifty Number 4 hit three successive boomers from beyond the arc to open up a 32-6 lead.
And the women in black hit an incredible fourth triple on the bounce as Jessica Eadsforth-Yates got in on the act with another towering effort from way downtown.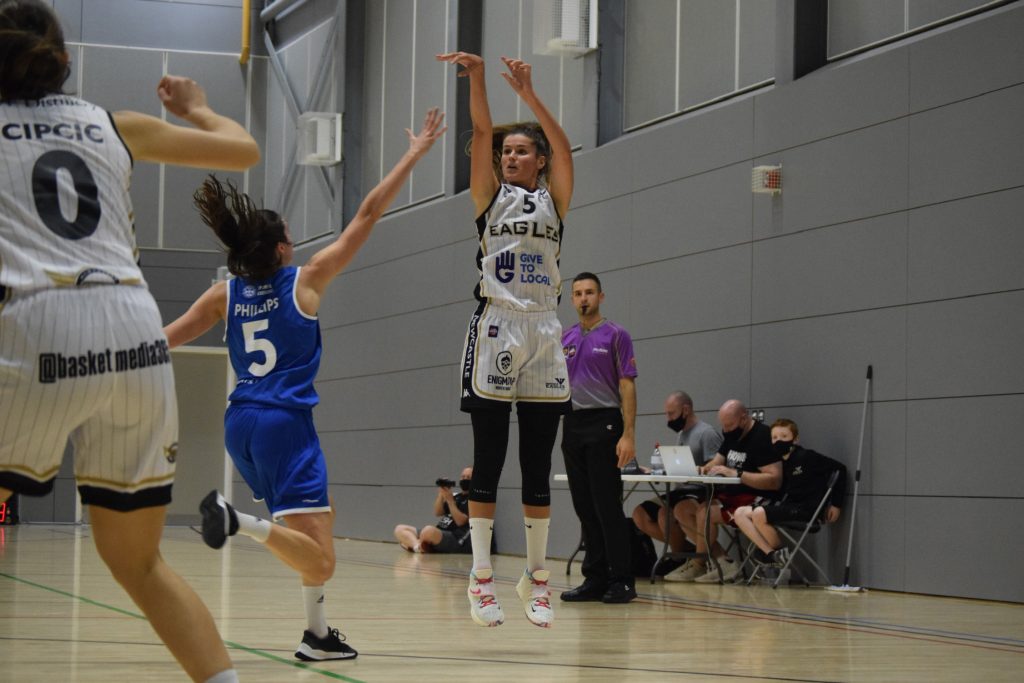 All 12 Eagles had tasted court time heading into the locker room as Bunten successfully rotated one of the deepest rosters in the WBBL.
And with this afternoon's clash against Durham looming large, limiting minutes and managing players was surely at the forefront of the playcaller's mind.
What Bunten could not have foreseen was yet another early-season injury and Clasen's heavy fall in the final minute of the third quarter forced a long delay.
The US guard had launched a fast-paced coast-to-coast burst but lost her footing in the Pride paint as she angled to shoot.
Newcastle's players were clearly shaken as Clasen was assessed courtside ahead of a scan on Saturday night.
But the Eagles rallied late on as McVicar finished with 22 points and seven assists inside 22 minutes, supported by double-figure hauls from Horton (13), Eadsforth-Yates (12) and Croat Dora Cipcic (11).
And Bunten's side will be seeking a second successive win — and a place in November's WBBL Cup semi-finals — when they take on the homecourt Palatinates from 3pm on Sunday afternoon with the game free to watch live on YouTube.