| | | | | | | |
| --- | --- | --- | --- | --- | --- | --- |
| Bristol Flyers | 19 | 24 | 21 | 22 | 86 | Win |
| Eagles | 21 | 13 | 22 | 20 | 76 | Loss |
Newcastle Eagles BBL side completed another pointless weekend which damages their play-off hopes with a defeat on the road in Bristol yesterday.
There are still plenty of games and points to play for this season but Marc Steutel's men need to start winning soon.
Watch highlights of Eagles at Flyers:
It was always going to be a tough assignment travelling down to Bristol after the disappointment of a narrow 5-point loss at home on Friday against Manchester and so it proved.
The Flyers have been having an exceptional season in The BBL so far and their own win on Friday at Sheffield had lifted them into second place. The Eagles though did have the advantage of a win over Bristol earlier in the season up in Newcastle.
But this Flyers side is a different proposition on their own court where they consistently win in front of packed houses. Add in the Eagles own poor road form and perhaps in the end the final score was no surprise.
Once again though Eagles perhaps could have made it a closer game and perhaps one crucial mental lapse and not being able to contain one player at a vital moment was the difference in the game.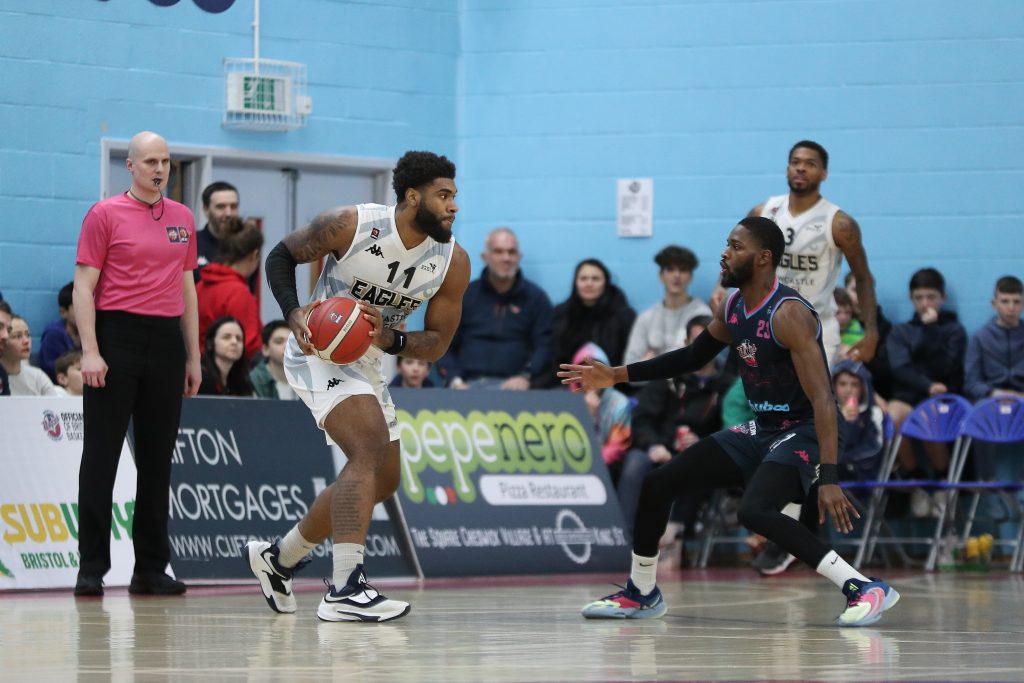 That pivotal timeframe came at the beginning of the second quarter after Newcastle had recovered from a slow start to actually win the first period. Bristol had shot into a 8 – 0 lead before Javion Hamlet got Newcastle's scoring rolling.
Then with the help of Justin Gordon who had 9-points personal in the first ten minutes and a Ben Mockford triple with three seconds left on the first period, Newcastle held a two-point lead at 21 – 19 going into the second quarter. It would be the only lead they had all night.
Jelani Watson-Gayle had given notice that he intended auditioning for a spot in the forthcoming GB International squad in front of Steutel with one triple but his audition shouted loud and proud as the second quarter began.
He inspired his side to seventeen unanswered points including fourteen of his own with five of them 3-point buckets as the home side took complete control of the contest. Seemingly Newcastle had no answer initially and at 36 – 21 the Flyers platform was set.
Hamlet and Gordon did their best to rally the visitors and kept chipping away at the Bristol lead and by half-time had helped Newcastle to get it down to single digits at 43 – 34.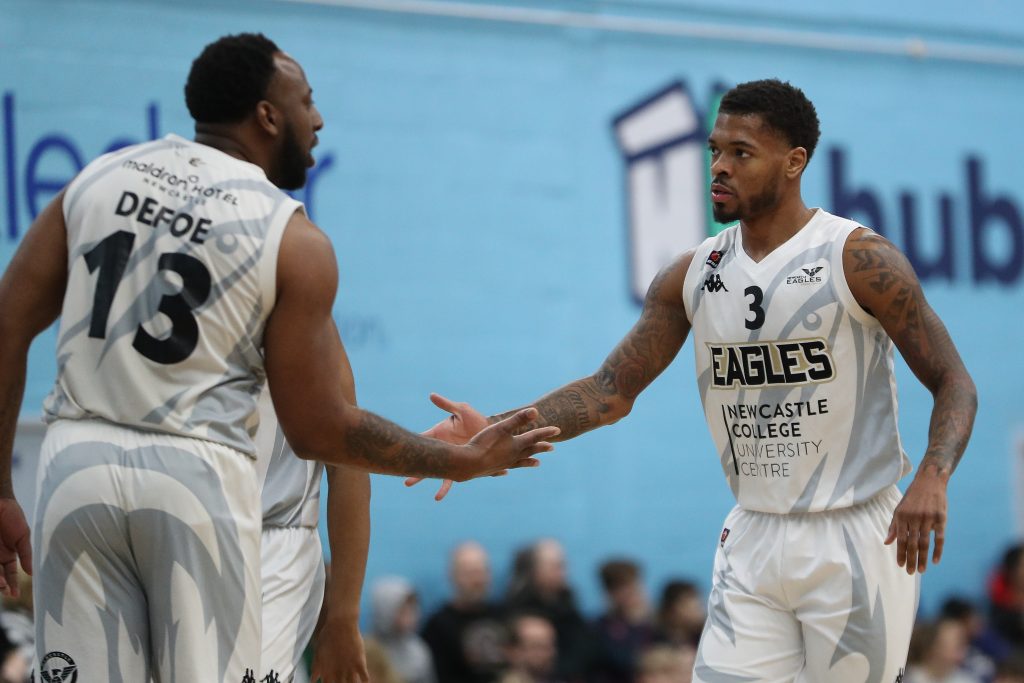 The BBL's top scorer Hamlet then really got into the groove as the second half opened. His 15-personal points in the third quarter twice got Newcastle to within two points of the home side but that was as close as the Eagles got.
Watson-Gayle once again leading the party and helping Bristol finish the third with a 7 – 1 run that meant despite losing the quarter by a single point they were still in front 64 – 56 as the sides entered the final period.
Eagles really needed to strike early in the fourth but failed to do so and Bristol actually edged out once again to a twelve-point lead with just over five minutes to play. Hamlet and Gordon once again tried to bring the Eagles back and they got to within seven at 75 – 68.
Flyers though were not to be denied and were content to trade baskets as well as run out the clock. They controlled the game down the stretch to finish the game with a double-digit victory and send Newcastle on the long journey home with another disappointing defeat.
The Eagles have a two-week break now before their next game at home against Sheffield Sharks on Friday 3rd February.
There will once again be a lot of soul searching and talking to be done before they face a Sharks side that they simply have to beat to keep any play-off dreams alive.
Tickets are selling fast for next Friday so hurry to the box office before they sell-out.