The first piece of silverware of the BBL season slipped out of Esh Group Eagles Newcastle's grasp at the semi-final stage of the British Basketball All-Stars Tournament at The Copper Box, London yesterday afternoon.
In what is effectively basketball's version of cricket's T20 with innovative rule changes including double-point golden buzzers, 12-minute games and a 5-point basket line, the Eagles at least had the consolation of going out to the eventual Champions.
That was the somewhat surprise winners, Surrey Scorchers who defeated Leicester Riders in a dramatic final that went to overtime, Scorchers coming through 36 – 33 in what was a tremendous advert for the BBL screened live on Sky Sports.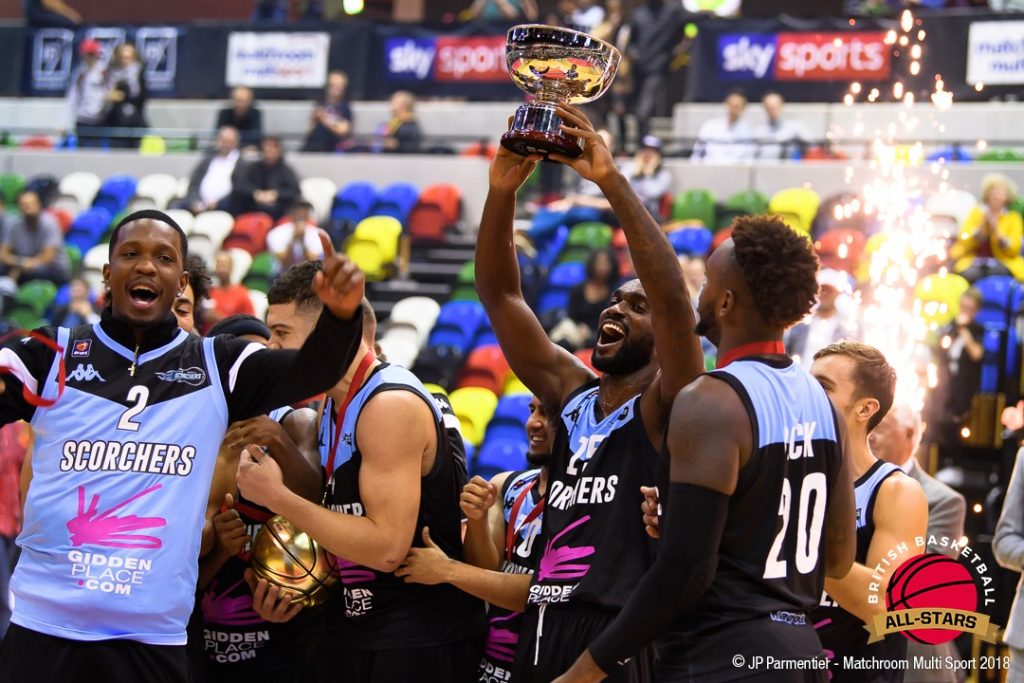 The Eagles began their campaign against old rivals Glasgow Rocks and what a sensational game it turned out to be as Victor Moses' triple and a two-point foul on Drew Lasker finally split the two sides after triple-overtime to setup them for their second game with a 45 – 40 win.
| | | |
| --- | --- | --- |
| Eagles | 45 | Win |
| Caledonia Gladiators | 40 | Loss |
After the first twelve minutes and two one minute extra periods the sides could not be split in a high-octane shoot-out that thrilled the packed Copper Box crowd. Rocks started the better with Greg Pryor in hot form and were 20 – 7 in front when the Eagles played their golden buzzer.
It sparked an excellent two-minutes for the men in black as they used the double-point opportunity to snatch a 23 – 22 lead with big six-pointers from Moses and Kai Williams. In contrast when Glasgow played their golden buzzer they only scored four points which meant it was anyone's game.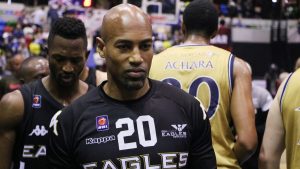 Rocks thought they'd edged the win in regular time but the officials ruled against them and the sides were tied at 37-all before the first two periods of overtime only saw the sides add three points each to their totals. But, in the 3rd extra minute it was the Eagles defence that held firm as they finally clinched the win.
Next up in a winner goes through to the semi-final game was Sheffield Sharks who had surprised BBL Champions Leicester Riders in their first game to take a memorable win to set-up their chance to go straight through to the semi-final.
| | | |
| --- | --- | --- |
| Eagles | 31 | Win |
| Sheffield Sharks | 25 | Loss |
It was the Eagles that took the win 31 – 24 to go through in a game where the score line was probably closer than the control Newcastle showed. They were 8 – 3 early with Rahmon Fletcher once again pulling the strings and Moses dominant inside.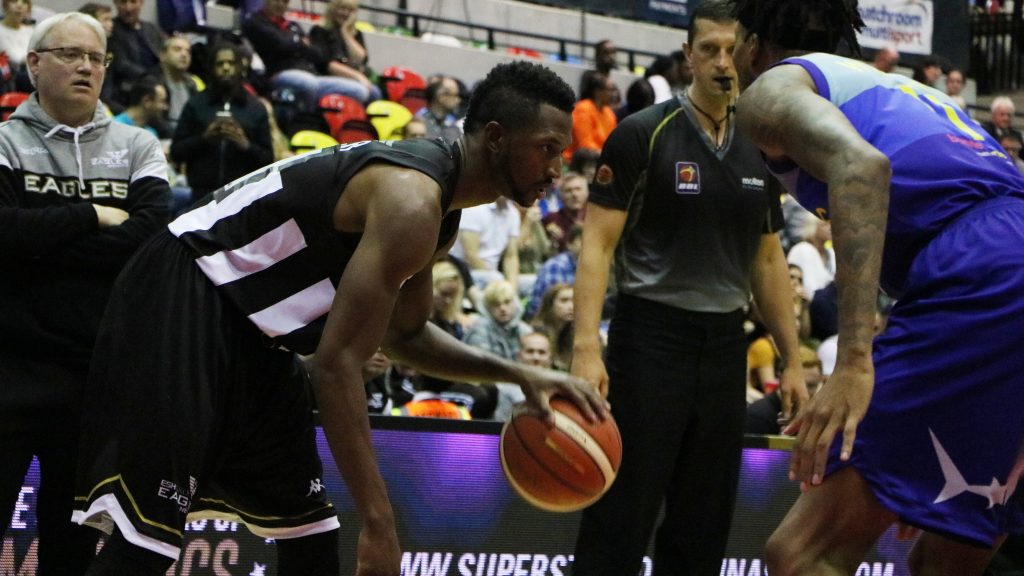 They doubled that lead after playing their golden buzzer and looked well set for the win until Sharks hit their golden buzzer and pulled the game back to within one with a 12 – 0 run. At the end of the buzzers for both sides it came down to who finished the game the better.
That team was the Eagles with Jeremy Smith showing up well and Moses capitalising on Sheffield's foul count to ease the Tynesiders through to the semi-final. That semi-final was to played against Surrey Scorchers who came through earlier in a double-elimination game.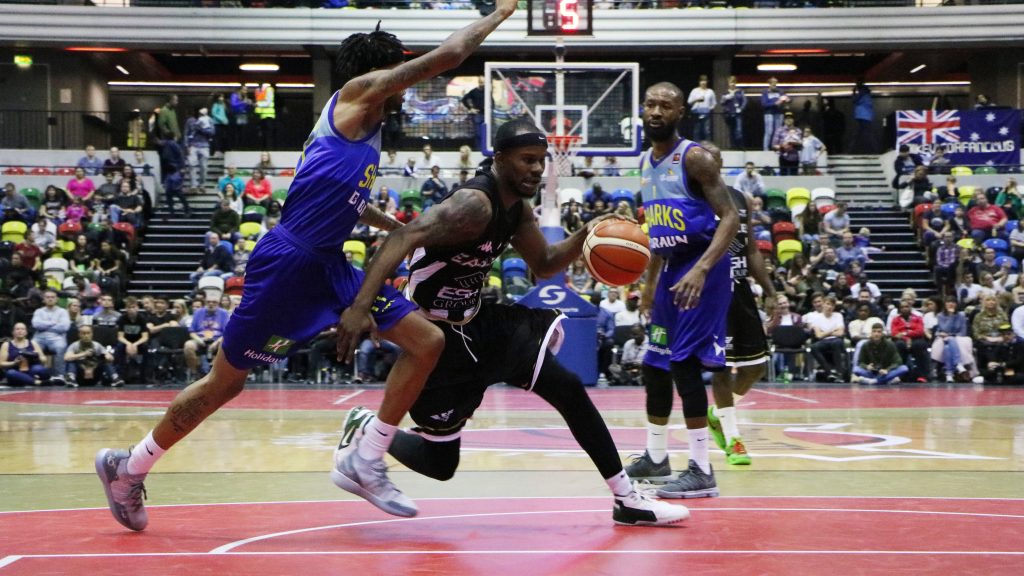 With the whole of The BBL league table between them the Eagles were over-riding favourites to take their place in the final but, it wasn't to be for Head Coach Fab Flournoy and his team as they crashed out in perhaps the biggest shock of the afternoon.
Eagles looked lacklustre and tired at the start and Surrey took advantage to take an early lead. Newcastle played their golden buzzer early in an attempt to get them going and Moses continuing his fine competition netted two four-point buckets to out them in the lead but Surrey were not done yet.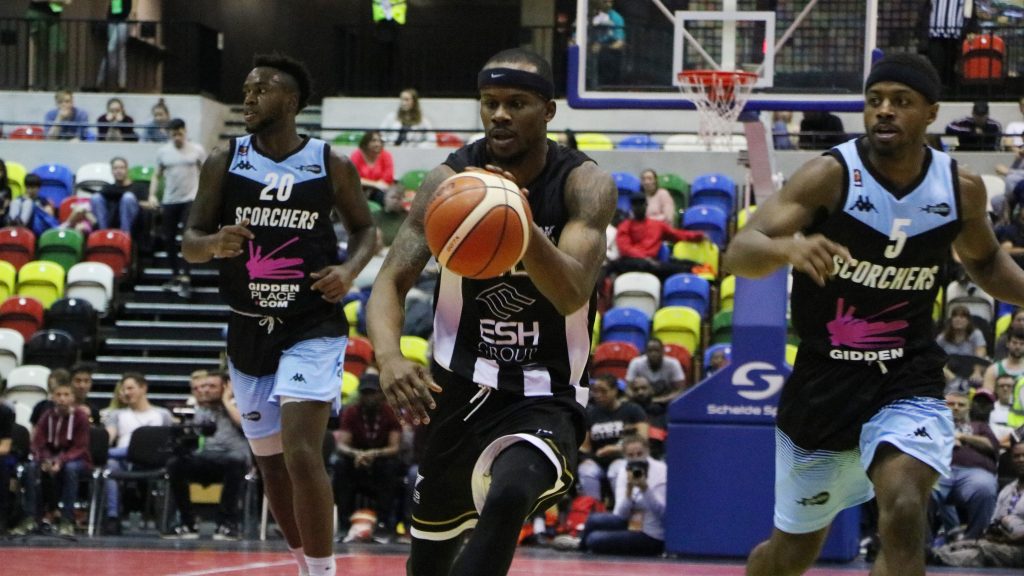 With Eagles only coming out level at the end of their buzzer it was advantage Surrey and they took their opportunity superbly. Grabbing the lead during their own golden buzzer and then stretching away to take a deserved win by 34 – 24 to take their place in the final against Leicester Riders.
Newcastle have a quick chance for revenge against Surrey as they get back in to BBL Championship action this coming Friday at home looking to keep their 100% record going as those Scorchers come to town.