Legendary ex-Eagle Charles Smith has paid tribute to former Newcastle team-mate Darius Defoe as two of the biggest names in BBL history prepare to join forces for the first time in six years.
Smith stepped down from top-flight hoops in 2016 as the all-time leading scorer for the men in black.
And club bosses duly retired his famous number 10 vest after the Philadelphia native bagged 21 winners' medals across three spells on Tyneside.
But Smith will line up alongside Defoe this weekend as a BBL All-Stars side takes on a Riders Legends roster in a testimonial clash honouring Leicester boss Rob Paternostro.
And it's a partnership that evokes happy memories for the 'Prince' as he prepares to dust off his shooting boots for one final hurrah.
"Darius and I enjoyed a lot of success together," admitted Smith. "We both blossomed at Newcastle.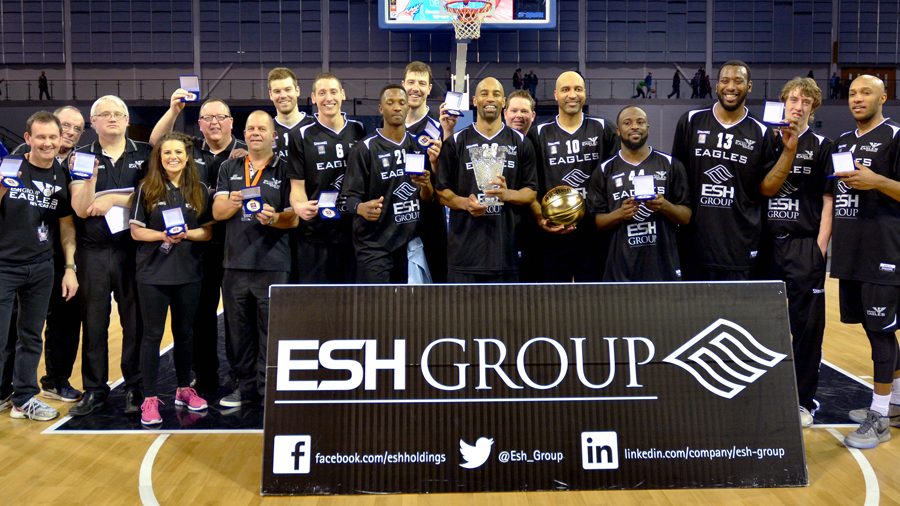 "I was older than him but we were both getting used to a new situation and simultaneously grew into our roles with the Eagles.
"It will be great seeing him and the rest of the guys this weekend.
"I'm not surprised to see Darius still playing at the highest level and still breaking records.
"He's had so many guys to learn from over the years and that's what he's done.
"He's taken every opportunity to take everything on board and it's made him the player he is today.
"He had opportunities to go elsewhere but he's stuck with Newcastle and reaped the rewards.
"Darius has benefitted from playing with a great group of guys but so many players have benefitted from playing alongside Darius.
"He's been there from the first trophy until now and I think there's more to come.
"When you talk about the success of Newcastle Eagles he's been involved every step of the way."
Smith and Defoe will go up against former Eagles team-mates Drew Sullivan and Andy Thomson with the ex-Riders pair suiting up for the 'home' team on Saturday.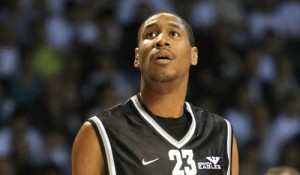 And it's a contest one of Newcastle's greatest ever players is relishing as a slew of BBL favourites past and present prepare to roll back the years.
"It's kind of fun these days getting back out on court after a while away," added Smith, who works part-time with Newcastle University in a coaching role.
"We're not competing for a Championship or nothing but it will still be special playing with these guys.
"These are the people who made me who I am.
"Whether I was playing alongside them or against them, a lot of these guys shaped my career in the BBL.
"People like Drew reminded me every day that I had to work harder and be better.
"Having to match up in practice on a daily basis with a player like him would make or break you."
Saturday's action at Leicester's Morningside Arena tips off at 6pm with players from across the UK and beyond celebrating Paternostro's 16 titles in 14 seasons with the Riders.
And there's no doubt Smith will be one of the biggest draws following his decision to answer the Leicester coach's call.
"When you look at those line-ups there are a lot of competitive guys there and a lot of guys who are still playing now," he added.
"The day itself should be a fantastic occasion for a great coach and a great person.
"I'm just honoured to be a part of it.
"Rob and I go back a long way and we always had a mutual respect. We've kept in touch since I retired but for him to include me in this event is great.
"I'm not in the best shape but there was no way I was going to turn this opportunity down!
"I don't expect to play too many minutes but when I am on court I'm going to be competitive."