| Date | Time | League | Season |
| --- | --- | --- | --- |
| May 1, 2023 | 5:45 pm | WBBL Play-Offs Quarter-Final | 2022-23 |
It's destination Crystal Palace for Head Coach Noelia Cacheiro and her Newcastle Eagles WBBL team in today's play-off quarter-final. The Eagles making the post season series last weekend on the last day of the regular season.
Their reward is a one-off game against the all-conquering London Lions side that many feel are the best side to ever grace the WBBL. The Lions have already won the League, Cup and Trophy this season and are favourites to take the clean sweep in the play-offs.
Newcastle face a daunting task against a talented and stacked roster but professional sport has a habit of throwing up remarkable giant-killing moments. The Eagles will be looking to add their name to that resume late this afternoon.
A measure of how difficult their task is sees them facing opposition that has only lost once domestically all season as they've dominated throughout a glorious campaign.
Add in the two league encounters between the two sides where London won in Newcastle by 123 – 43 and then completed the double at home by 88 – 36 and it shows the extent of a formidable task.
But Cacheiro travels with hope and feels that her side can give a good encounter of themselves this afternoon after finally nailing their play-off spot coming through adversity on the way.
"I think from the position where we were in January when the play-offs looked out of the question we've done well. It was only towards the end of the season when we lost a couple of unexpected games that we put ourselves in the position where we might not have made the play-offs."
"But I don't think anyone in the group thought at any point in the second half of the season that we were going to be out of the play-offs if I'm honest."
"I'm really glad we sealed the deal and made them. Now it's about how we approach a game against such a deep talented team."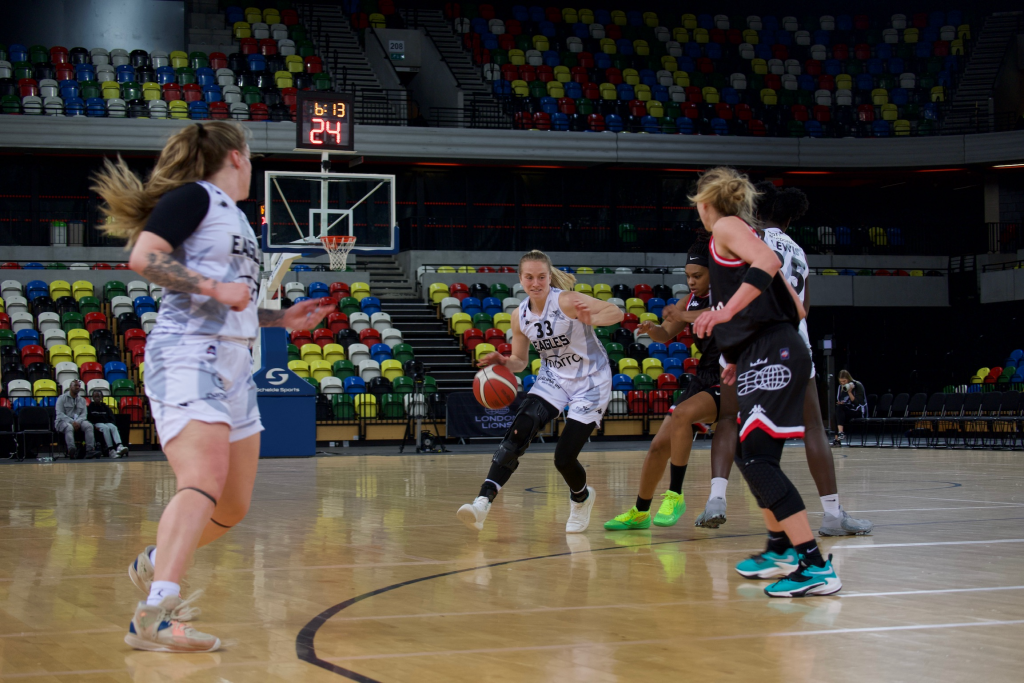 "Well, we do have depth now. I think it's the first time we're going with a full squad this season. We have nothing to lose and everything to play fo. We are going to go out and play like we do."
"We need to show character, show passion, show fight. That's who we are and that's our identity. We're going to play united and hopefully give them a run for their money. If we do lose we need to look what we can get from the game."
"If we lose the game and that's a big if in our minds it's very important to finish on a positive note. We are going to go out fighting. I think if we do fight the way and everyone's on their A-game we'll be happy with the outcome."
"We have 12 players going into the game on the same page and we have a fighting chance."
"If we lose the game at the end and go out thinking we had nothing to lose and have left everything on the floor I think that will give us a positive feeling to end what has been a difficult season."
The Eagles are long odds against to take a victory against London but as is said,' you have to be in it to win it.' Better to have the opportunity than be sat at home wondering.
After the tough season Newcastle have had they deserve their one-shot at glory and will take their essentially free swing at Lions in the best way they can with hope and willingness in their minds.
Eagles fans can tune in live and for free via the WBBL's YouTube Channel here.