| | | | | | | |
| --- | --- | --- | --- | --- | --- | --- |
| Essex Rebels | 13 | 15 | 21 | 18 | 67 | Loss |
| Newcastle Eagles Women | 18 | 22 | 15 | 13 | 68 | Win |
Maggie Justinak is the player making Newcastle tick as the Eagles approach a key stage of the season in increasingly confident mood.
That's the verdict of head coach Noelia Cacheiro as the women in black prepare for a pivotal weekend of hoops action.
Newcastle face Essex in the WBBL Trophy quarter-finals this afternoon before heading north to face Nottingham Wildcats tomorrow night.
And in-form Justinak will be trusted with calling the key plays during a double header weekend that could yet define the Eagles' season.
"Maggie has been a huge reason why we've started to make progress," said Cacheiro.
"There's a lot of pressure on her as our ball handler and she sees a lot of possession during any given game. 
"But she's handling the responsibility really well and managing to score key points at the same time."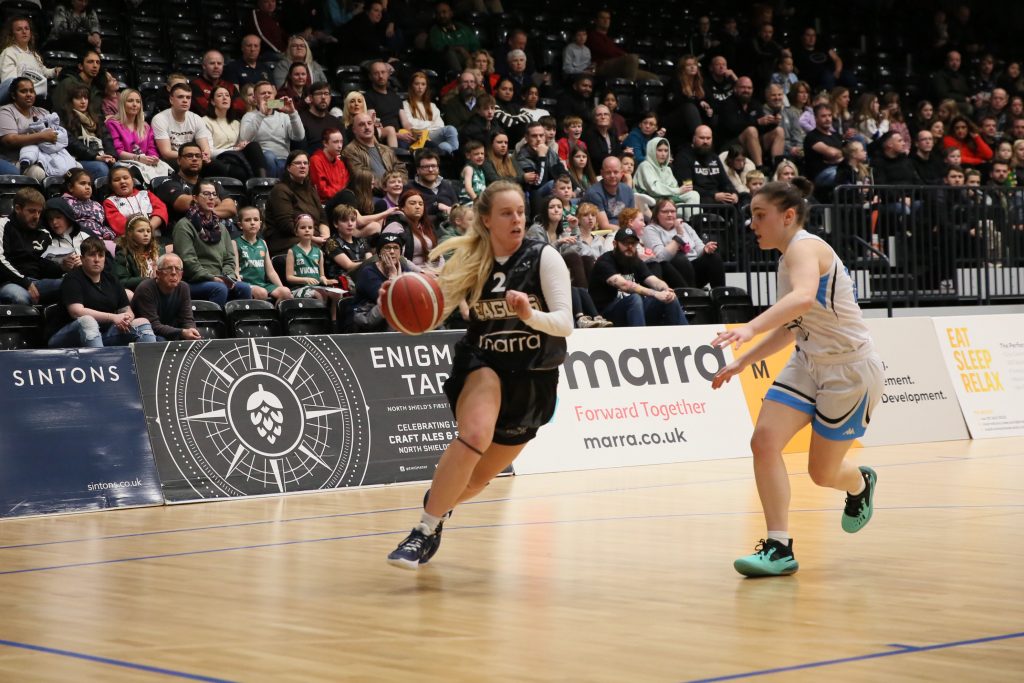 Newcastle University student Justinak joined the Eagles in October as Cacheiro sought to add some strength in depth to a depleted backcourt.
And the US star has emerged as the emergency playmaker Newcastle always needed — albeit against all the odds.
Justinak never claimed to be a natural point guard and yet the former Denver Roadrunner has worked tirelessly to become the Eagles' go-to ball handler and creator-in-chief.
"We need Maggie to play that role and she's met the challenge head on," added Cacheiro.
"She's been so important to us during the last few weeks and will be again this weekend."
Cacheiro will make a late call on the fitness of frontline stars Abby Lowe, Marina Fernandez and Zoe Willis ahead of the Rebels tie.
And managing comeback star Courtney Clasen's minutes will be key as the Eagles look to negotiate two testing clashes in the space of 26 hours.
"These are two huge games for us," added Cacheiro.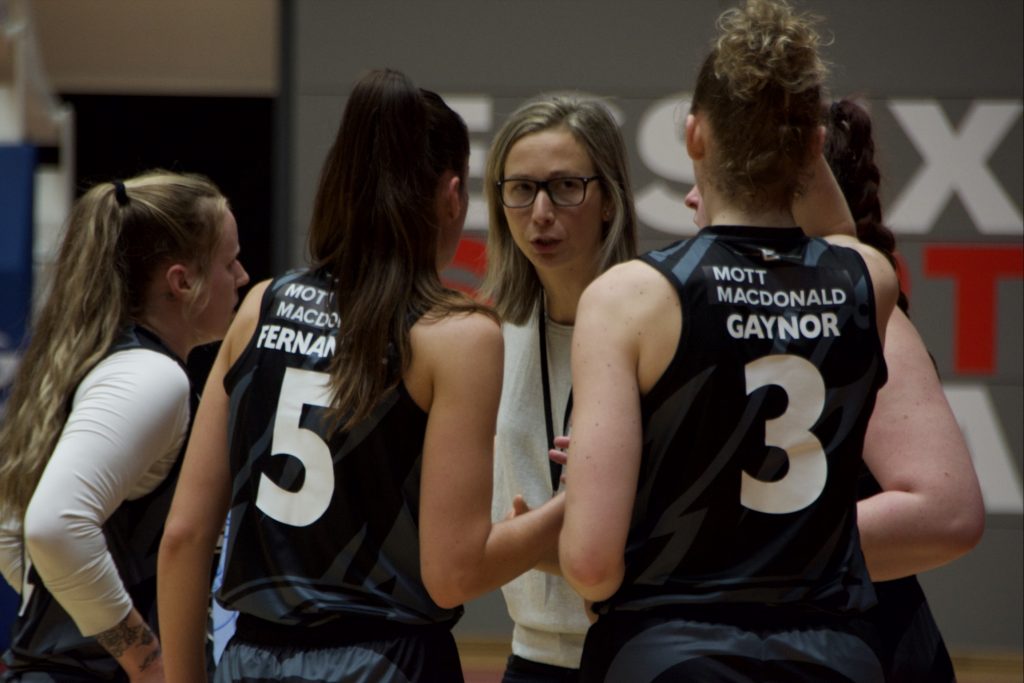 "We won't have too much time to prepare for Sunday but we're fortunate that we've had two weeks without a game.
"On the morning of the Wildcats game, we'll remind ourselves of what we need to do. But we've played them twice already this season so we know what to expect.
"In that respect, this isn't the worst double header we could be facing."
"The travel is the biggest challenge but there's not too much we can do about that."
The winners of this afternoon's Trophy shoot-out (4pm tip) know their prize is a coveted homecourt semi-final.
But Cacheiro expects a tough examination of her fast-improving roster's talents against an energetic Rebels roster.
"Securing a semi-final at the Vertu Motors Arena is a huge incentive for us," admitted Newcastle's Spanish playcaller.
"We must make it a competitive game from the tip but we all know just how tough it is to play down in Essex.
"The Rebels have a great core unit of players who know how to get the most out of each other.
"They prepare for games well and I know they'll be ready for us. It's a difficult court to play on and a tough place to get a win.
"Although Sunday's game will be in the back of my mind I think we have to go all out for the win early on against Essex.
"I'll worry about how everyone's shaping up for the Wildcats when the time comes."
Fans not travelling to Essex can follow the action live on YouTube from 4pm.