Last weekend was not just a disappointing one for Newcastle Eagles WBBL side it could even have been a disastrous one. The Eagles lost two games to sides they are competing against in the Play-Off race. Cardiff and Durham.
In the case of the Durham loss they also lost the head-to-head which could be crucial in the final reckoning. It all meant that after looking as if they were going to qualify for post-season play they dropped out of the standings and have it all to do this weekend.
They face Cardiff again on the road on Saturday before returning home on Sunday against Sevenoaks Suns. Two wins and they'll almost certainly still make the play-offs. A split weekend gives them a chance depending on results. Two losses is unthinkable.
Inspirational Captain Marina Fernandez issued the rallying call for this weekend by first of all looking back at the two losses that has put them into a difficult position for this weekend's games.
"We knew both games were very winnable for us and both games were quite similar. We had really good starts but then we let the momentum shift and we didn't know how to respond."
"The home loss to Cardiff was the most disappointing when we had our own crowd and made such a great start. Then away at Durham was a derby and it was always going to be more challenging."
"Right now the mood is were going to take on the challenge. Obviously we could have taken care of business last weekend. But things happen it is the game of basketball and we can't dwell too much on that or how we could have been better or done things differently."
"We have to learn from our mistakes and take it one game at a time. Embrace training and train for these games with purpose to make sure we come out with the win on Saturday in Cardiff."
"The we can feel good about ourselves and come in with some confidence and make sure we get the job done and clinch that eighth or potentially seventh play-off spot."
"Both games will be challenging. Cardiff away is a long trip but we played them last week so we are aware of their strengths and weaknesses and are aware of the adjustments we have to make to come away with the win."
"We're also aware of the points differential so we're trying to be as ready as possible for Saturday. That has to be the first goal and not look any further than taking care of business against Cardiff."
"Obviously we want to win both this weekend but with Cardiff fighting for that play-off spot that is our biggest focus and making the adjustments to what cost us the game last week."
"If we can polish up on some things at both ends of the court we're confident we'll get the win."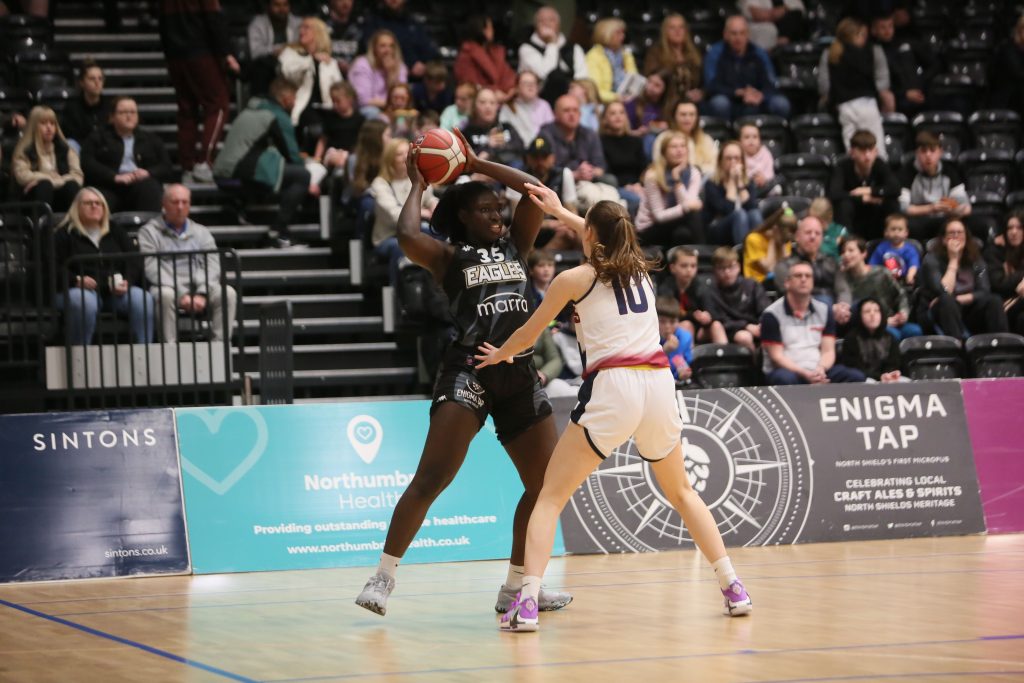 "Then on Sunday it's our last home game and Sevenoaks are a very good disciplined team. But being at home with our fans can give us the energy that we need and show some fight and grit in our house to come up with the win."
"The main key for us is focus. We've shown we can be a very competitive and good team when we are all focused and on the same page. In the past we've shown we can play for 15 or so minutes and compete with all teams."
"Our problem has been we haven't always had that consistency and focus for forty minutes. So we have to be locked in, know our scouting report, knowing what we're trying to be and what we're trying to do as a team for forty minutes."
"I'm very confident in our team and if we show that for forty minutes in both games and stay on the same page I think we can come away with a win on Saturday and then be very competitive against Sevenoaks."
It would be a major disappointment if Fernandez and her teammates don't make the end of season play-offs as the spirit they have shown through adversities this campaign deserves a good finish.