| Date | Time | League | Season |
| --- | --- | --- | --- |
| April 28, 2023 | 7:30 pm | BBL Play-Offs Quarter-Finals | 2022-23 |
Kyle Johnson is convinced he can turn the tables on his former coach and cause one of the biggest upsets in BBL history.
Newcastle Eagles' in-form guard won a Championship alongside London Lions' playcaller Ryan Schmidt in Canada last summer.
But there will be no room for niceties tonight as the former Brampton Honey Badgers pair line up on opposite sides of the playoff floor.
"I know coach Schmidt very well and for the past two summers we've enjoyed some real success together," said GB star Johnson.
"He's a players' coach and a very smart guy. He knows how to maximise his roster's strengths and how to get the best out of his guys.
"He sets out his goals at the start of the season and works hard to ensure his team gets better and stronger as the season goes on.
"You just look at how he's kept the Lions progressing since he took over and how they became better and better in the BBL and in Europe.
"That determination to keep improving is what he preaches to his players. But he'll see that we've improved too."
Johnson is right. Newcastle have gone from being BBL also-rans to one of the country's form teams on the back of three wins in their last four outings.
And prior to that well-timed run the Eagles bagged standout wins against top three teams Leicester and Bristol to underline their huge potential.
"I always say I want my team to be playing its best basketball come the playoffs and that's exactly what we're doing," added Johnson.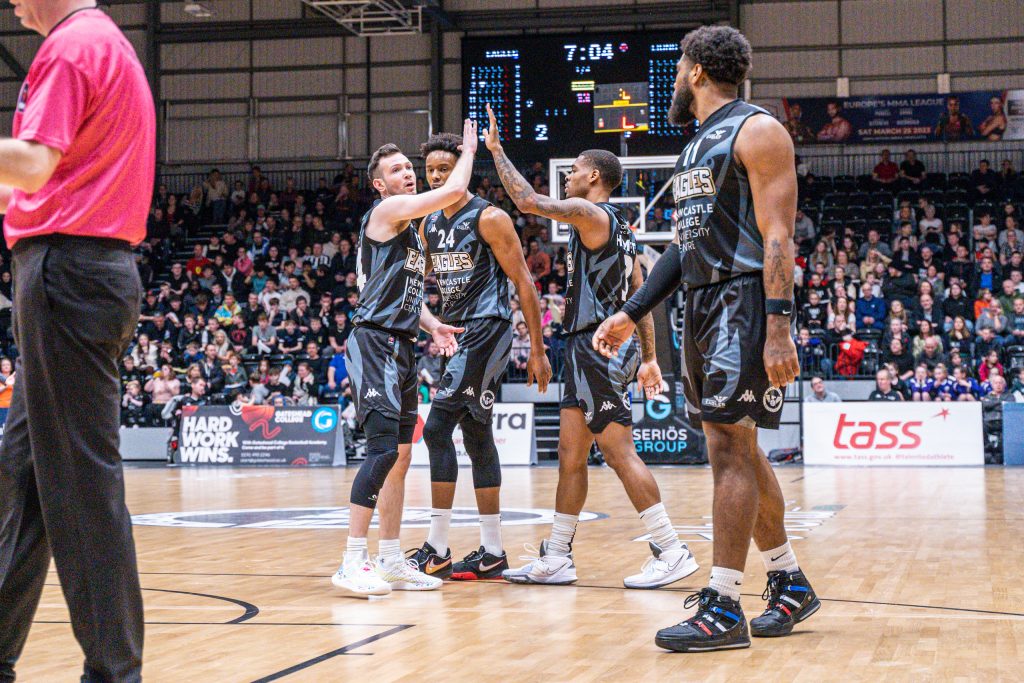 "Of course I'd have preferred to see us higher up the table and nobody likes looking up at everyone else.
"But if you are going to come good then now's the time.
"It feels very positive right now and it feels as if we're trending in the right direction. We've shown that we can play with the best teams in the league but we can also play with the worst.
"That's what's dragged us down but it wasn't too long ago that we almost beat London at the Vertu Motors Arena and we were celebrating wins against Leicester and Bristol.
"In the last month we've found out what our brand of basketball really is and that's been reflected in a little bit of success."
If nobody outside of Marc Steutel's close-knit roster predicted Newcastle would stamp their ticket for the post-season party then fewer still will believe the Eagles can dump champions London out of the playoffs at the quarter-final stage.
But Johnson is in buoyant mood as he prepares to go head-to-head with Schmidt twice in four days.
"You always want to play against the best and see where you level up," he added. "I can't speak for the rest of the guys but I'm relishing this quarter-final.
"I love it. I'm very excited to see what happens in the next few days and I enjoy everything about playoff basketball.
"It's a different game and a different mindset and we're going in there with a winning mentality."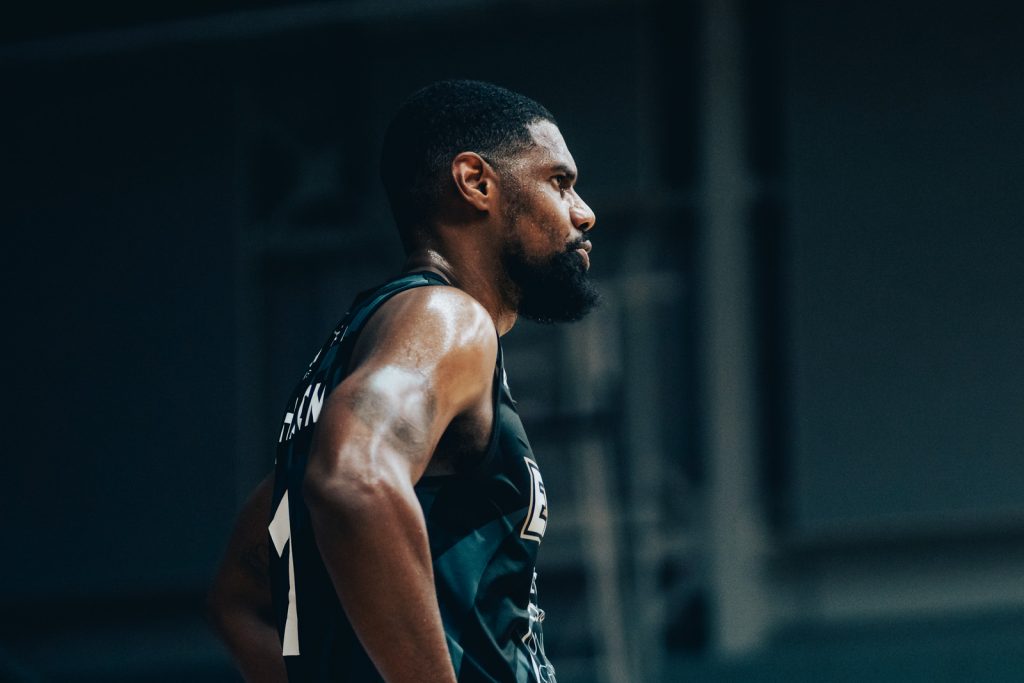 London raced to the BBL Championship title as well as making the latter stages of this season's EuroCup competition.
And Newcastle will have their work cut out against a team Steutel describes as the best he's seen in BBL history.
Johnson accepts finding a way past the roaring Lions will be no easy task and he added: "London has been great for British basketball this season.
"They've had success in Europe and dominated the BBL and they've never taken their eye off the ball."
Newcastle's leading scorer Javion Hamlet faces a late fitness test ahead of tonight's 7.30pm tip-off but the Eagles will definitely be missing big man Hasahn French.
The former Raptors 365 triallist suffered a painful knee injury at Plymouth last Sunday and was finally carried off court following a 10-minute delay.
"Seeing Hasahn go down kind of messed me up a bit," admitted Johnson. "You don't want to see any of your brothers hit the floor like that.
"I never wish an injury on anyone and it was very difficult for a while. But we resolved to win the game for Hasahn and we're all wishing him a speedy recovery. He's a great kid and a great prospect."
Limited tickets for tonight's Vertu Motors Arena clash are still on sale via the box office.