It's the biggest game and test of the season so far tonight for Esh Group Eagles Newcastle as Northumbria University Sport Central plays host to the first leg of The BBL Cup Semi-Final, writes Jeff King. Standing in the way of the Eagles progressing to the Cup Final are the BBL leaders, London Lions.
What adds even more spice to this encounter is that a fortnight ago in London, Newcastle went down to a damaging Championship defeat 96 – 78 at the hands of tonight's visitors. But as Eagles veteran guard Drew Lasker commented earlier this week, this is a different game in a different competition with different pressure.
Part of that pressure is knowing the result will be decided over 80 minutes of basketball with a second leg to be played at the 2012 Olympic Copperbox Arena venue. The Eagles will therefore be looking not just to win tonight's game but take a defendable lead down to London for the return leg.
But, many suspect whatever the result of tonight's game, both teams will still have plenty to play for as they battle to get to The BBL Cup Final at Arena Birmingham on Sunday 27th January 2019 for the league's first showcase event of the season.
Lions have roared out of the blocks so far this season and as well as reaching today's semi-final they also have a 9 – 2 league record which has seen them earn that top spot in the league. When the Eagles lost down in the Lions Den a fortnight ago it was Ladarius Tabb and Justin Robinson who led the home side to victory.
Tabb had a huge double-double of 30 points and 14 rebounds and is currently one of the league's leading lights averaging 19.1 points and 8.7 rebounds a game. Robinson is the reigning BBL MVP and a current Great Britain International. He netted 17 points and dished out 8 assists in that game and these two will draw the main focus of an Eagles side looking to lockdown a dangerous London side.
Eagles court general and mercurial point guard Rahmon Fletcher is really looking forward to the game and is well aware of its importance.
"I'm really excited. It's always great playing in a Semi-Final and it's an opportunity to move forward in the competition with the first silverware up for grabs of the season. Both teams are familiar with one another because we just played a week ago."
"The goal for us is to just play all eight quarters the same. We will be motivated and prepared and I'm looking forward to the challenge."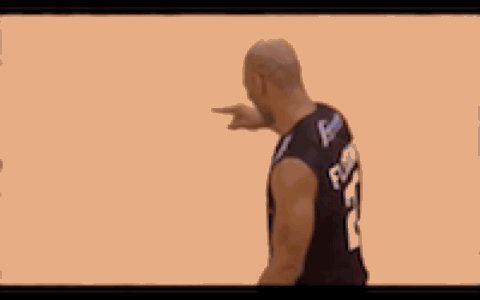 The Eagles know they have a tough game on their hands and one where they'll need to lift the level of their performance to that which they reached earlier in the season when it was, they who were ruling the roost in The BBL.
It's certainly a mouth-watering prospect and a game and tie that could have a defining effect on the rest of Newcastle's season.
It all tips off at 7:30pm tonight with the return leg in London on Sunday getting underway at 4:00pm.
Fans attending our WBBL Game this Sunday afternoon at Sport Central will be able to watch the action from the Copper Box on big screens in the corporate lounge there from 4:00pm and then join us on the balcony for the women's, which tips-off at 5pm.

WBBL Game tickets are on sale in advance now or can be purchased on the door for just £5 per person. Entry for this event is free for BBL Season Ticket Holders.