| Date | Time | League | Season |
| --- | --- | --- | --- |
| November 10, 2023 | 7:30 pm | Men's Championship | 2023-24 |
Rickey McGill has urged Newcastle Eagles' Euro stars to use their first-ever victory on the continent as a catalyst for a renewed BBL Championship push.
Marc Steutel's stars return to domestic action tonight as they play host to the Manchester Giants with a 7:30pm tip-off, just three days after beating Valmiera Glass VIA 90-74 in Latvia.
While back-to-back continental victories have boosted Newcastle's chances of progressing in the European North Basketball League, they are yet to hit top form in domestic action.
A record of three wins from 10 league games leaves the BBL's most successful franchise languishing in the bottom half ahead of weekend clashes at home to Manchester and at Plymouth City Patriots.
American ace McGill believes the midweek performance was one of the Eagles' best of the season so far – now he wants to see them repeat it to build some momentum and start climbing the table.
"We are playing great in the European competition, we just have to stick to the game plan each game and just compete the best way we can," said the guard, who ended Tuesday's triumph with 18 points, eight assists and a jaw-dropping eight steals.
"We all know what we can do and it's time to turn it around. We have the ability to do something special this year and we just have to lock in for the rest of the BBL games."
He added of the team's mindset going into this weekend's double-header: "We have just come off a great win in Europe and I'm not saying Plymouth and Manchester are similar to [Valmiera] but we have good momentum going into these games."
Newcastle's squad only returned to Britain late on Wednesday night, leaving them with little time to train or recuperate. McGill is at least pleased that the Eagles have some home comforts to look forward to first before the marathon trip to the south coast.
Their last game at the Vertu Motors Arena saw them record a historic 87-81 win over Czech side Basket Brno on Halloween in their European home debut. The Eagles will hope for a similarly raucous reception from the Geordie faithful as they look to turn their season around against a Manchester team that has lost its last five league games.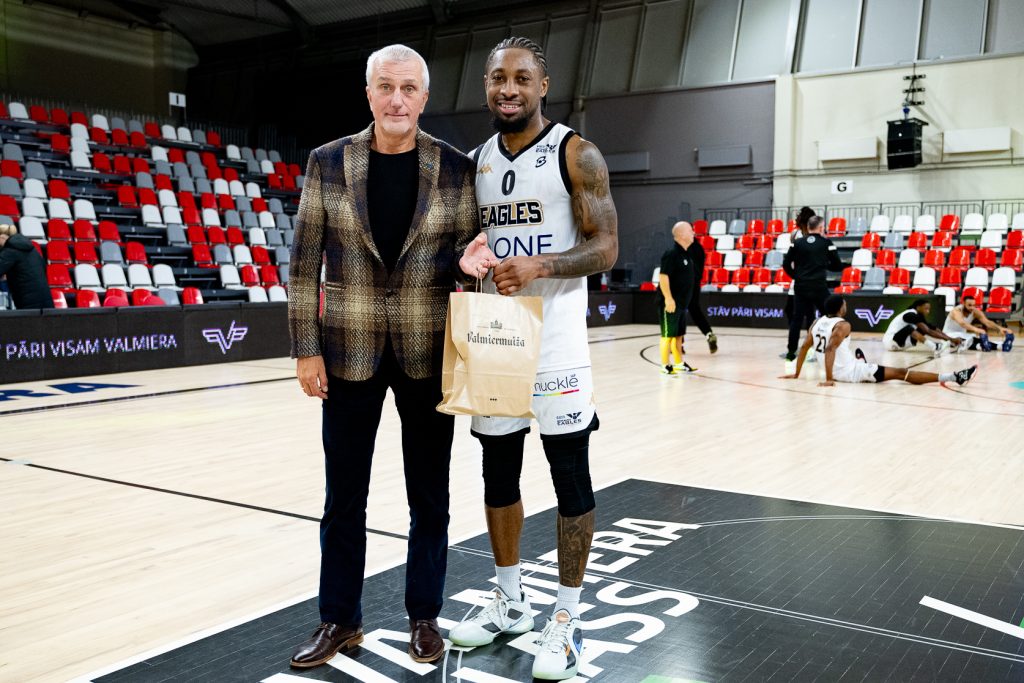 McGill said of balancing domestic and European commitments: "It's definitely a challenge. Travelling all these days can take a toll on our bodies. I feel like it's just a mental thing but we are going to take it game by game and get the job done the best way we can."
He added: "I'm definitely looking forward to playing home again in front of our amazing fans and getting the win not only for us but for them as well. Even through our bad times they still support us. Playing at home is no better feeling."
Meanwhile, Eagles head coach Steutel says his players must 'prepare themselves mentally' for the visit of a new-look Manchester Giants outfit.
The well-travelled Brian Semonian succeeded BBL stalwart Vince Macaulay as Manchester's head coach this summer while the playing staff has been similarly transformed. Results, however, have not been promising, with the Giants languishing joint-bottom and possessing the league's worst defence. Steutel, however, does not want his squad to get complacent.
Asked what his Eagles must do despite the short turnaround, he said: "We have to recover physically and prepare ourselves mentally for the challenges that Manchester pose. We are excited to get in front of our fans and compete the right way.
"This Manchester team is new to us – new coach, new players – so we have to do our homework with film and preparation. We are really excited to get back to British Basketball League action."
McGill, 26, seconded those comments: "We know Manchester still have the ability to beat teams, they are not going to just lay down and give us the game. We have to go out and handle our business and get the win but any team can be beat, no matter the record. We just have to stick to our game plan and stay together."
Tickets are still available at the box office and on the door tonight.