| Date | Time | League | Season |
| --- | --- | --- | --- |
| January 15, 2021 | 7:30 pm | Men's Championship | 2020-21 |
After another momentous night for the Newcastle Eagles on Tuesday, there's little time for rest or celebration as the team head to Sheffield for tonight's BBL Championship clash against the Sharks at Ponds Forge in front of the Sky Sports cameras.
The 76-71 BBL Cup Semi-Final win over Leicester and the forthcoming Final against London Lions at the University of Worcester Arena on Sunday 24th January have to be put aside as the Eagles have league business to attend too.
However, captain and on-court general Rahmon Fletcher was still happy to look back to Tuesday night and what it meant to him and Newcastle before previewing the game at Sheffield.
"I'm so excited to be going back to the Cup Final with my team-mates and having another chance of silverware for the club. It's what we play for. We knew what the Leicester game was going to be like. We knew it was going to be scrappy and we knew it was going to be a defensive battle and it didn't let anybody down."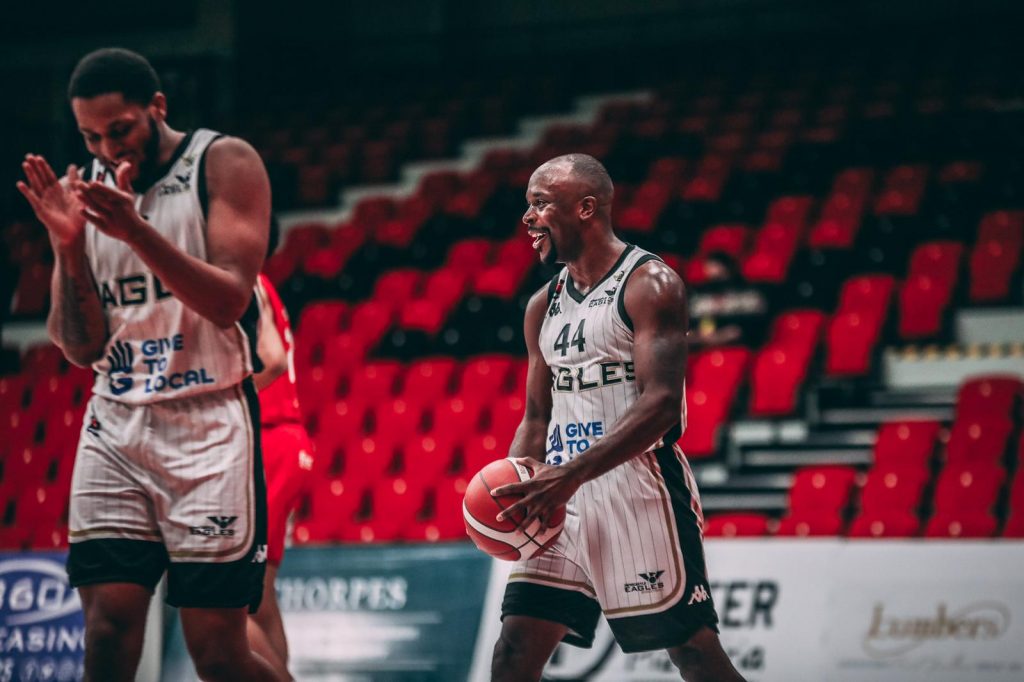 "A lot of players who score knew their numbers would be down. For me I knew it wasn't a game where I needed to go out and do this, this, and this. I knew we had to stick to the scouting report, stick to the game plan and it was going to be about defence and I locked into that."
"If anyone had seen the practice we had before the game you'd have seen that we emphasised about being right defensively and slow the game down which is not what we've been doing. We've been running and gunning and people think defence hasn't been our focus."
"But we know our defence has been okay this season and we just needed to turn it up a notch on Tuesday and that's what we did and that was the key to our win."
Turning to the Sheffield game Fletcher is well aware that this is a different Sheffield side to the one that they've beaten all three times they've faced them this season so far. Those three wins were in their only pre-season game and home and away in the BBL Cup.
"They're a different team to the one we've played so far. They've got a different point guard in and a new shooting guard as well. It's a different make-up from having Mackey McKnight and Nick Lewis in the back court."
"It's something that we haven't seen from this Sharks team but we've watched them and they're still running the same type of offence but when there's different personnel running it makes it different."
"Nothing changes though. We have to be locked into what the scouting report says. We know what they're going to run and that's not going to change. It's about us paying attention to our individual assignments that's going to be the key to the game for us."
"It's difficult to keep beating the same side when you match up with them so often. Especially this season when the schedule is so intense. We played last Friday, then Tuesday next it's Sheffield and then we play again at home on Sunday against Plymouth."
"I think the story of this season is expect the unexpected and just enjoy the fact that we're actually playing. It's tiring playing such a heavy schedule especially for me as I'm not getting any younger but I'm still enjoying it and excited for the challenge."
Tonight's game tips-off at 7:30pm and will be live on Sky Sports Main Event, Arena and Mix with pre-match build-up starting at 7:00pm.