Chloe Gaynor is convinced new-look Newcastle Eagles can inspire the next generation of North East basketball stars to chase their sporting dream.
The popular forward has made an instant impact for the women in black after signing for the Tynesiders last summer.
And as head coach Noelia Cacheiro takes charge of her first WBBL Championship clash at Essex Rebels this afternoon, Gaynor insisted: "A successful WBBL team is essential if we're going to develop an effective player pathway.
"Having strong role models for aspiring female players in the region is hugely important and Newcastle's WBBL team provides those role models.
"The visibility is great and we can prove that basketball isn't only for boys. That perception is still there but it's simply not the case.
"We're a group of women who fight and compete wearing an Eagles vest and we want young players to see that and want to join us."
Newcastle finally return to action this weekend for the first time since January's WBBL Cup final loss to unbeaten London Lions.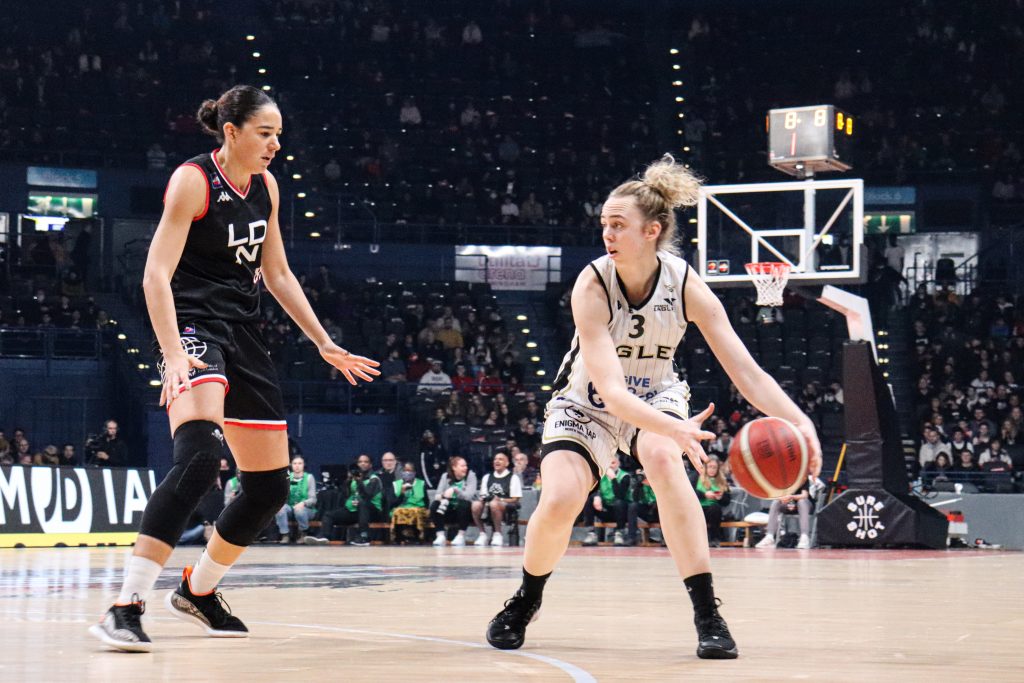 The margin of that heavy defeat might have knocked the confidence of lesser rosters but Gaynor insisted a gritty display had the opposite effect.
And as the Eagles prepare for a first clash in four weeks, the former Nottingham star insisted Cacheiro's squad is ready for the fight.
"We're all heading in the same direction," added Gaynor.
"I actually felt positive coming out of the Cup final despite our defeat to London.
"If that performance was a starting point for the new coach and a 'new' team then it's really encouraging.
"We never gave up and gave it our all. The work rate and commitment of every player proved we can finish the season strongly."
Injuries, player departures and cases of Covid have combined to create a perfect storm for Newcastle this season.
Cacheiro's January appointment necessitated further change with the former Eagle determined to put her stamp on a team in transition.
But the addition of Leila Benyahia earlier this week comes at a time when Gaynor and her team-mates can finally see some light at the end of the tunnel.
Victory against the Rebels would keep the Tynesiders on course for s top eight finish and a place in this season's playoffs.
And it would put daylight between Newcastle and Essex with both teams boasting four league wins this season.
Benyahia almost put pen to paper on an Eagles deal in time to make her debut in last month's cup final.
But the Northumbria University graduate has finally signed for the remainder of the season.
Benyahia is a familiar face to fans of Newcastle's BBL team as Ian MacLeod's head strength and conditioning coach.
And she joins Layne Murphy, Mollie Arnold and Gerda Morkunaite as a member of coach Cacheiro's remodelled WBBL roster. The Eagles face Essex from 5pm.