| | | | | | | | |
| --- | --- | --- | --- | --- | --- | --- | --- |
| Leicester Riders WBBL | 13 | 5 | 17 | 17 | 12 | 64 | Loss |
| Newcastle Eagles WBBL | 17 | 10 | 21 | 18 | 20 | 86 | Win |
Chris Bunten is confident Newcastle Eagles can make an early-season statement in this weekend's WBBL Cup double-header.
And the experienced playcaller heads into back-to-back clashes against Caledonia Pride and Durham Palatinates determined to unlock the potential within an exciting roster.
Newcastle defeated Leicester Riders 86-64 over five 'quarters' in a pulsating pre-season friendly in the East Midlands yesterday.
And Bunten admitted: "The difference in our performance compared to the scrimmage against Sheffield last week was like night and day.
"For three and a half quarters Leicester rotated their first-choice players and we were more than a match for what they put out there.
"Defensively we were incredibly disciplined and after the first five minutes we became very difficult to break down.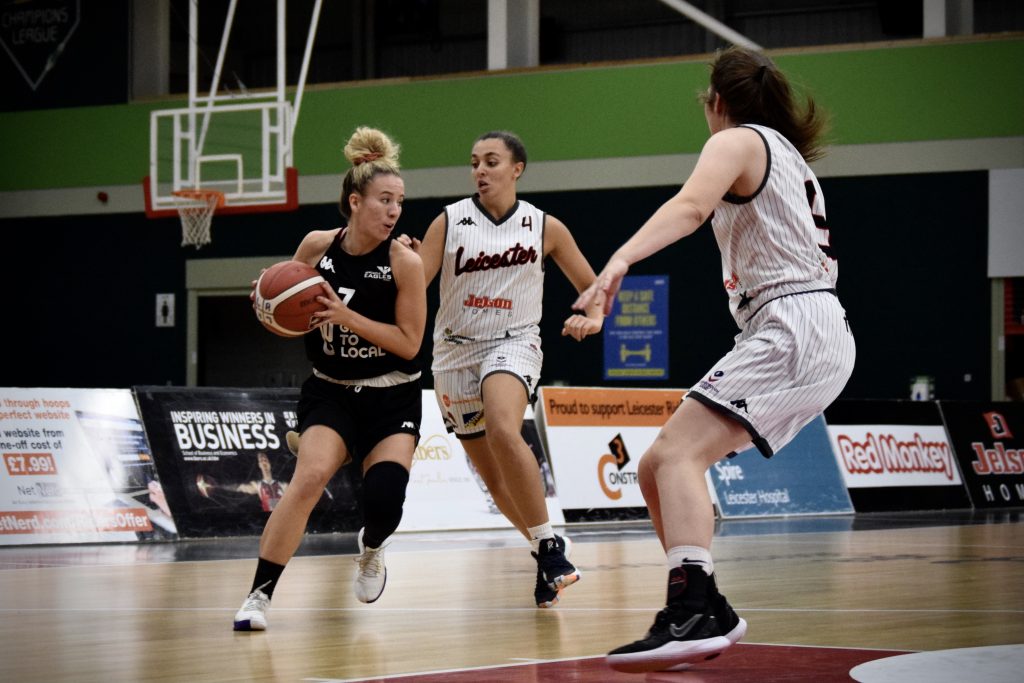 "We gave up fewer than 10 points in the next 15 minutes and that defensive effort has given me real food for thought.
"During practice I've told the players that defence will get them on the court and offence will keep them there.
"Well right now I have a number of players playing excellent defence so I have some tough decisions to make before next weekend!"
Bunten set about building a youthful and ambitious roster during the summer and the Riders felt the full force of an energetic team determined to make its mark.
Starting five places are very much up for grabs with tomorrow's scrimmage against Newcastle University offering a final opportunity for key players to stake their claim.
And Bunten added: "If everyone sticks to that mantra of defence first then the team will pick itself this season.
"Of course, it's fantastic to have so many options and I'll sit down with my coaching staff this week and make a plan for both the Pride and Palatinates games.
"I'm expecting most players on this team to play between 15 and 25 minutes a game – that keeps everyone fresh and keeps the opposition guessing.
"And it certainly puts us in a far stronger position than last season when it comes down to negotiating two games in two days."
Newcastle face Caledonia and hosts Durham at the latter's Maiden Castle home court in two round robin WBBL Cup clashes on Saturday and Sunday.
"We know Pride will be young, fast and hungry like last season," added the Eagles' head coach.
"And we're expecting Durham to bring in a few new faces before the weekend.
"But we have to make the most of our strength in depth and I think the performance against Leicester proved that we can be a team in the ascendancy this season."
Both of this weekend's WBBL Cup games will be livestreamed for free after the Palatinates confirmed fans would not be able to attend in person.
Full details on how to follow the action and watch live will be available on our website and social media channels on game day.