Friday night's loss in London for Esh Group Eagles Newcastle completed a run of three road games in a row all ending in double-digit losses and effectively ending their Championship hopes, writes Jeff King.
But as Eagles forward Jamal Williams reflected on the six-day stint he still took plenty of positives from the games despite the defeats.
"It's been a very tough week. Obviously, we didn't get the results we were looking for. I still there a lot of positives we can take from the games. Not so much the Surrey game but definitely the games against Leicester and London."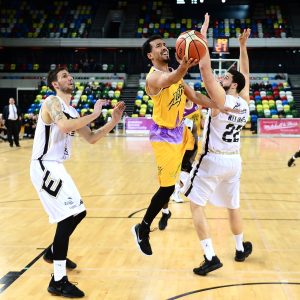 "Being short-handed we could have plenty of excuses we could be relying on, but we don't look at that. We had lots of the guys step-up and play a lot heavier minutes than they're used too. In the Leicester and London games we played a solid 30 – 33 minutes in both games."
"The other minutes when we had our lapse in were more due to fatigue and the beat down of the road trips all coming together in quick succession. So, I think there are positives we can pull from this and we're just looking to bounce back against Worcester on Tuesday at home."
Williams referred to the absences, absences that were crucial and played a part. The Eagles had chosen not to bring anyone new in after first Terry Martin and then stalwart Darius Defoe went down with injuries weakening them in the forward positions.
Add in the loss of Head Coach Fab Flournoy not only as a player but as a play-caller along with his assistant Dave Forrester and it was always going to make it that much harder for Newcastle. Williams though had some good words for stand-in Head Coach Ian Macleod.
"Ian did a great job standing in and I wouldn't take that away from him. But having Fab around would have benefitted us as well. Ian had us prepared for the games and did a great job in-game too."
"But Fab is a great motivator and is very passionate also and obviously there's Dave as well. So, when we have all three available at our games that just makes our chances that much better, but it wasn't to be."
With so much forward power missing it has meant that not only have other players had to play additional minutes they've also had to often play out of position as well, which didn't help the Eagles ambitions.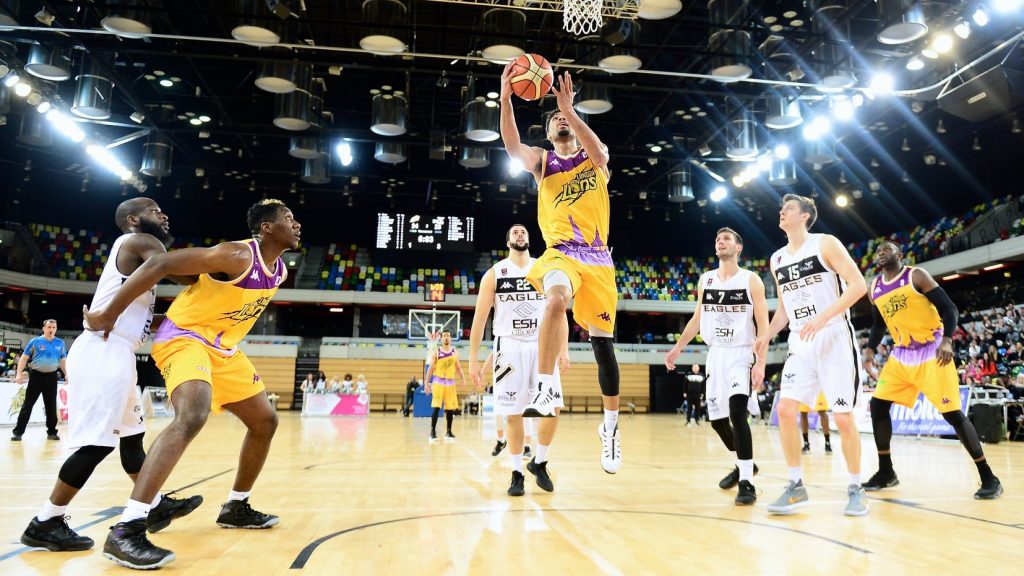 "It's definitely been difficult and uncomfortable for some of the guys playing differently to their normal. But they all tried their best and handled it as well as they could. We all know each other's roles and we approached it as positively as we could, but it does make it different at times."
"We got more comfortable with it as we went on and now we're kind of in a new transition learning how to adapt and play differently especially with all our injuries and Drew (Lasker) being away with England at the Commonwealths."
But, one of the Eagles philosophies has always been win or lose what's happened is past and now they look forward to another tough game albeit at home on Tuesday night against Worcester.
"What we have to do is take those positive thirty or so minutes and convert that in to a full game. Being at home in front of our great fans will certainly give us a lift that's for sure. Worcester have a lot of talent and are explosive."
"They're one of those sneaky sides that can certainly give you lots of trouble late in the season if they're all on the same page. But as we know, there's no easy games in The BBL and this one is no exception to that."
"You always have to be on point and as long as we can stay together, stay out of foul trouble, get some rest before the game to boost our energy levels and feed off our own fans, hopefully we can turn things around and get back to winning ways."