A game changing partnership between two proactive Newcastle neighbours is empowering young people from across the North East.
And Newcastle Eagles' bosses are keen to build on a special relationship offering Newcastle College's rising stars the chance to shoot for success in their chosen careers.
Every week during the British Basketball League season, local students play a series of key roles around matchday hospitality and entertainment.
And the Eagles' state-of the-art Vertu Motors Arena has even become home to Newcastle College's glittering graduation celebrations.
"We have a strong bond with the college that stretches back many years," explained Paul Blake, Managing Director, Newcastle Eagles.
"However, as soon as we moved to the Vertu Motors Arena we were able to explore a series of new opportunities to grow that relationship.
"We're based just up the road from the college and there's an obvious synergy between the two organisations in terms of supporting the local community.
"This year catering and dance students, in particular, have played a pivotal role in providing some of the best matchday entertainment in the North East.
"We're already planning ahead for the start of the new season in September and we're looking at offering students even more workplace opportunities in the future."
Newcastle College's hospitality students have won rave reviews from corporate guests for the standard of their food and service throughout the year.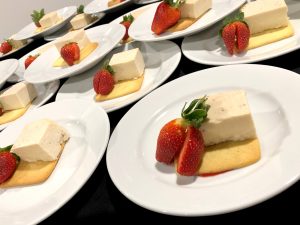 And midway through the BBL season they were joined by the college's dance students who took the in-game, on-court entertainment to the next level.
"As far as the catering side of things is concerned, we support two things at the Vertu Motors Arena," explained Scott Bullock, Principal, Newcastle College.
"Our students look after the match night corporate offering which involves preparing, cooking and serving food for guests.
"The food is prepared and cooked by a team of students with one supervisor and we also provide the service.
"The second thing our students do is to provide the BBL players' lunches four days per week.
"The food is prepared and cooked by our hospitality students and then transferred to the Vertu Motors Arena.
"These opportunities give students a different perception when it comes to providing hospitality services to an external partner and it supports the development of their knowledge, skills and behaviours.
"In addition, it gives them the experience of working external events and becoming work ready."
Newcastle Eagles game nights have always been synonymous with dancing as part of a varied entertainment package filling the gaps between BBL action.
And the 2021-22 campaign saw the introduction of students from Newcastle College's Performing and Production Arts department.
"The department met with Paul before Christmas and presented a showcase of student work that could be performed as half time or pre-game entertainment," added Scott.
"It was clear that there was a performance and work experience opportunity there for our students.
"Paul spoke about how he wished to make the performance presence bigger and we talked about the number of dance students we train and how they could enhance the family friendly experience.
"The dance team is primarily HE Level 6 dance students and some FE students who are 18.
"They rehearse every Wednesday and have created a number of dances as well as continuing to build on their repertoire.
"In a nutshell it gives students the opportunity to gain work experience for which they take full responsibility. They are required to commit to the entire season.
"It's great from both a training and a discipline perspective — our students are working in the real world and performing to thousands of people every week.
"It's also important for the development of wider skills such as communication, teamwork, working with the public, gaining confidence and operating in a professional environment."
Many Newcastle College students now sit exams at the Vertu Motors Arena and in December the venue was transformed into a spectacular destination for graduates.
"Our graduation celebration last year was a huge success and offered further proof that this partnership can only grow and grow," added Scott.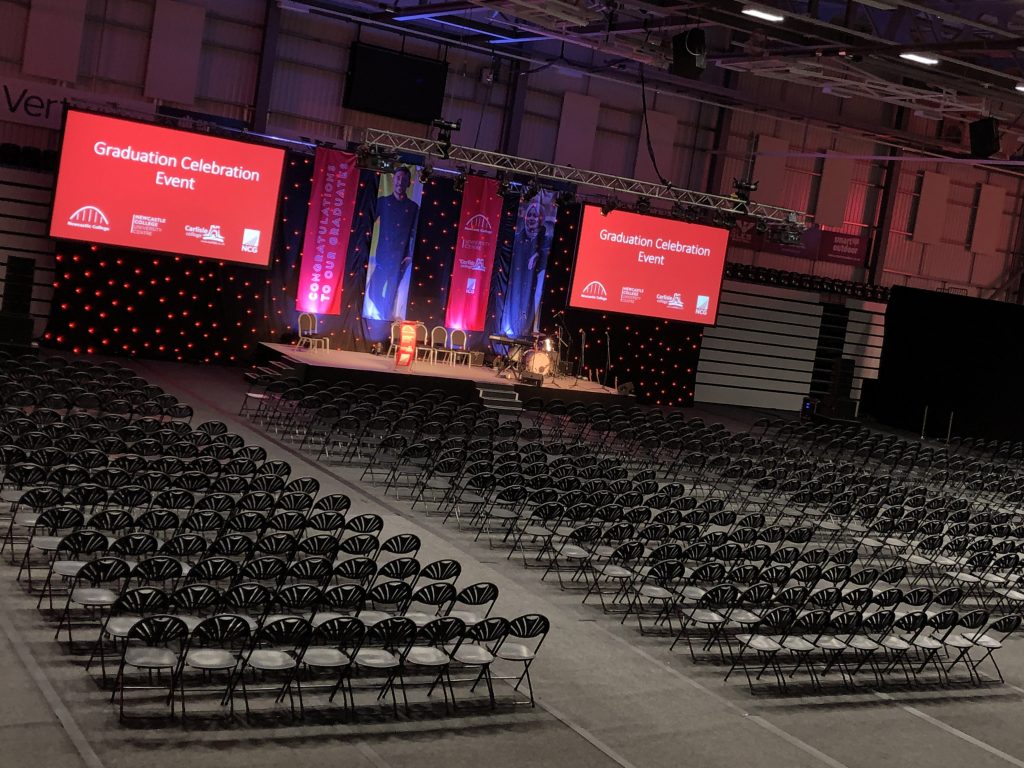 "We are working with Newcastle Eagles across so many mutually beneficial areas but I'm confident that there's so much more we can achieve together."
The multi-purpose Vertu Motors Arena is home to a growing number of sporting, corporate and training events.
And Paul added: "Our partnership with Newcastle College is a great example of why the Vertu Motors Arena has become central to the local community.
"They've been alongside us from day one and our relationship provides a positive blueprint for projects with partners across the city and beyond."