Newcastle Eagles and Mott MacDonald have drawn up big plans that sees the global engineering, management and development consultancy take over the WBBL team's back of kit sponsorship.
Visiting the Vertu Motors Arena last week ahead of the WBBL team's home tip-off on Saturday, Phil Redman, Mott MacDonald's Newcastle Area Director said: "We're delighted to provide back of shirt sponsorship for the Newcastle Eagles WBBL team.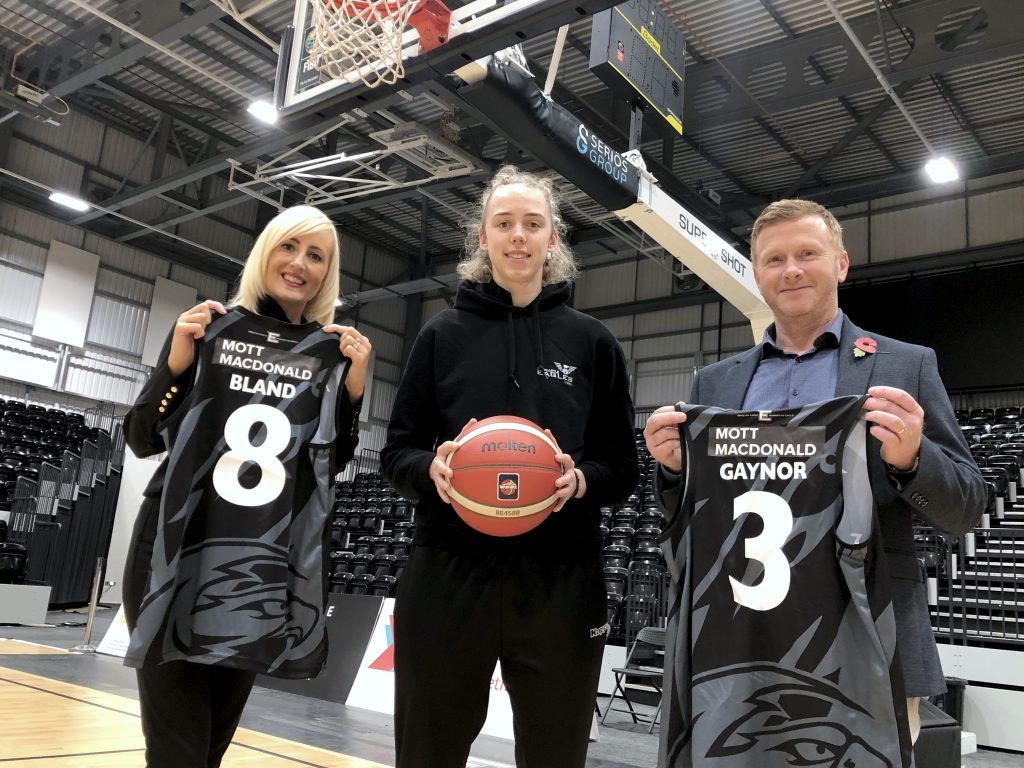 "Whilst already a successful team, we're impressed by how connected to the local community they are and the opportunities the franchise creates for young women (and men) in the area.
"We're also keen to play our part in further promoting women's sport in the northeast, and this sponsorship will enable us to introduce women's basketball to a wider community in the region."
Following in the footsteps of other national and international brands who have thrown their support being the Eagles in recent years Mott MacDonald's staff-base across the UK are excited to get behind the Eagles at WBBL games up and down the country.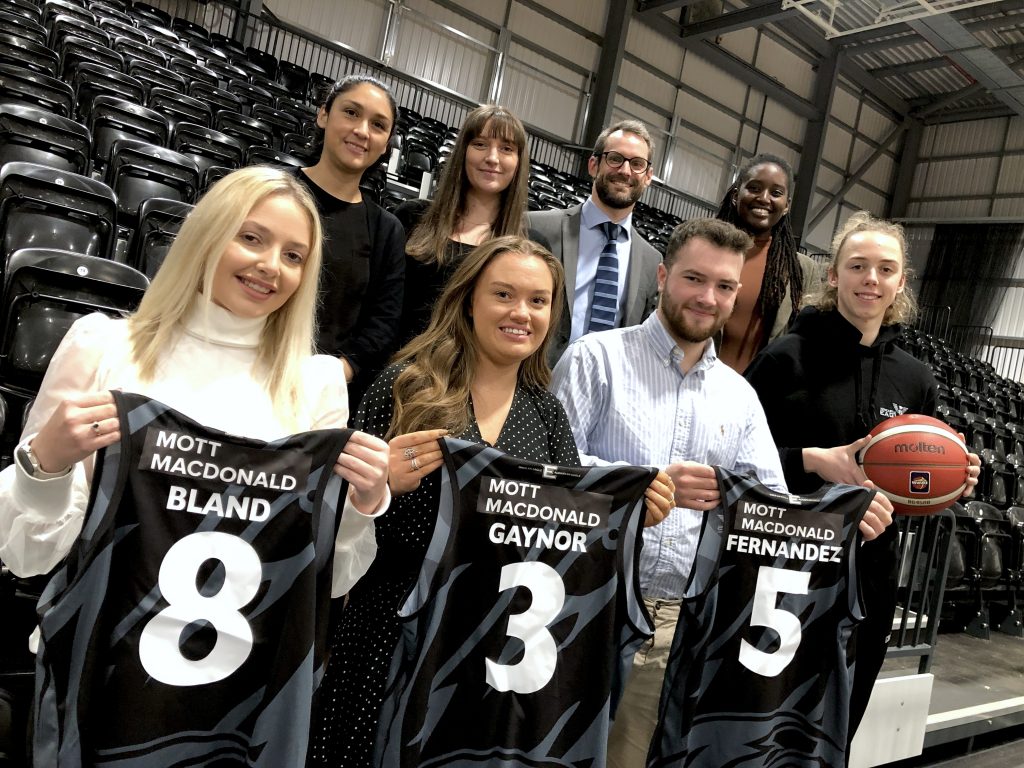 Newcastle Eagles' Sales and Communications Manager Dan Black said: "Having support from organisations as prominent as Mott MacDonald, both in our region and beyond, gives a huge boost to not only our Eagles, but to the women's game as a whole.
"We're immensely proud of our WBBL team and everything they are putting in to reach the wider community as we continue grow the franchise.
"All the work going into the future of women's basketball would not be possible if it wasn't for our amazing partners and the ways they are getting involved.
"The success of the team down to both our sponsors and the brilliant fanbase we are building.
"Our thanks go to Phil and the whole Mott MacDonald team, and we look forward to welcoming them to our WBBL games."
Find out more about sponsorship and hospitality opportunities at Newcastle Eagles by emailing [email protected].