Ambitious tech disruptor Marra is making a play for the region's top talent after joining forces with Tyneside's trailblazing women's basketball team.
The North East-based start-up is on a mission to upskill the tech stars of the future and embrace the transformational power of cloud-based technology.
And a company committed to gender diversity and unlocking the potential of talented women has found the perfect partner in Newcastle Eagles WBBL.
"The Marra team is really proud to be part of the Eagles family this year," said Sam Bramwell, CEO of Marra.
"Marra's mission is to change the face of technology for good.
"We're focused on upskilling women — and men — from all backgrounds and providing them with a rewarding career.
"Marra is a new type of technology services consultancy that puts diversity and equality at the heart of everything we deliver."
That ethos resonates with Newcastle Eagles' Managing Director Paul Blake as the club continues to support and grow professional women's sport in the region.
The WBBL continues to attract bigger crowds and better players season upon season and earlier this year a league record 1,200 fans attended Newcastle's Championship clash with Caledonia at the Vertu Motors Arena.
"We're happy to be working in partnership with Marra and it's fantastic to see them on the front of the WBBL jerseys," he added.
"There's a clear synergy between Marra and the Eagles. Both organisations are committed to providing talented women with the chance to shine and I'm looking forward to watching this partnership grow."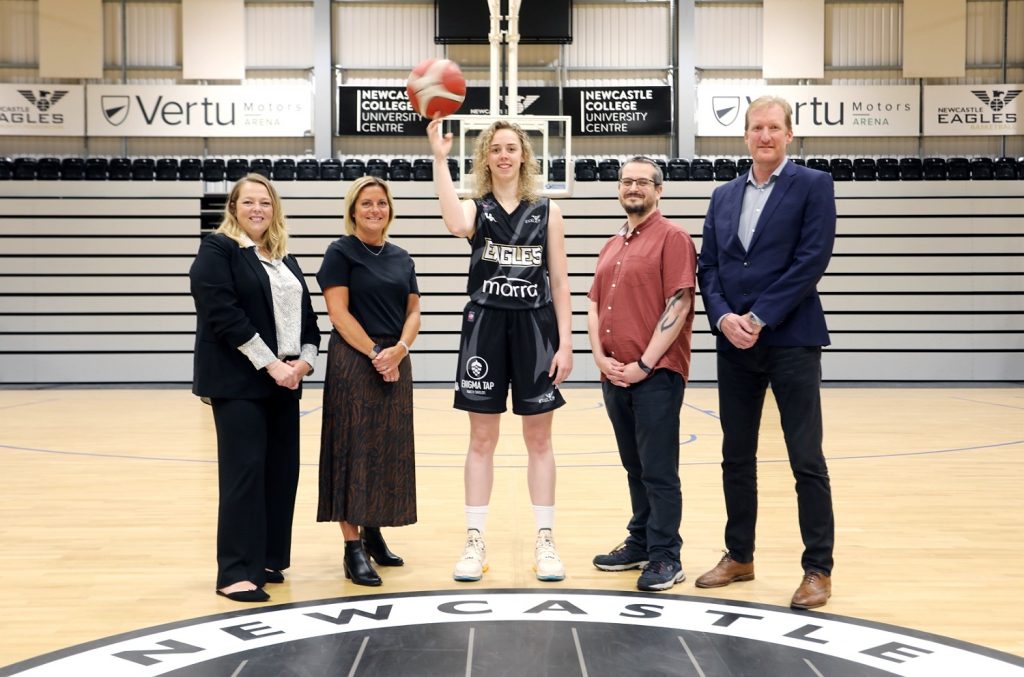 Like Sam, Eagles WBBL head coach Noelia Cacheiro has been building a new team this summer.
That rebooted roster will wear Marra-sponsored kit for the first time when Newcastle face Leicester Riders at the Vertu Motors Arena tomorrow at 4:45pm.
And the word will be out by the time Marra launches its hotly anticipated services consultancy later this year.
More than 200 jobs are set to be created during the next three years and Jo McGovern, COO of Marra, said: "We sought out a sponsorship that aligned to our mission.
"It turns out we found the perfect partner in Newcastle Eagles' women's team.
"Technology and sport have suffered for too long from a lack of gender diversity and representation.
"It's time to fix this and create opportunities that empower everyone to move forward together."
Marra is set to hit the market in November with multi-faced teams enabling clients to exploit their data and capitalise on the power of emerging technologies.
The company is actively recruiting for a number of roles and is considering talent with tech and non-tech experience.
The new WBBL kit will be available to pre-order later this month and tickets for tomorrow's pre-season action against Leicester Riders are available now on the box office.