One of the rising stars of the North East hospitality scene has joined forces with British basketball's most successful club to reaffirm a shared commitment to the local community.
Maldron Hotel Newcastle has become the go-to city centre destination since it opened in the heart of Grainger Town in 2018.
And after working closely with Newcastle Eagles for the last 18 months, hotel bosses have rubber-stamped an exciting partnership with Marc Steutel's men in black.
"We were keen to partner with one of our local sports teams from opening," explained Jemma Cross, Director Of Sales, Maldron Hotel Newcastle.
"But we've discovered a really positive synergy with the Eagles and what the organisation does on and off the court sits very well with our values and our ethos.
"Beyond the elite level it's grassroots sport and community sport at its very best.
"That's what appealed to me when I started talking to the club about taking our support to the next level.
"When you look at all of the school kids who are positively impacted by the club and the Eagles Community Foundation and all of the community projects that make a real difference, it's an easy decision to get involved."
The Maldron brand will occupy a prime position on the back of Newcastle Eagles' brand new uniform as Steutel's men bid to start the season with a bang.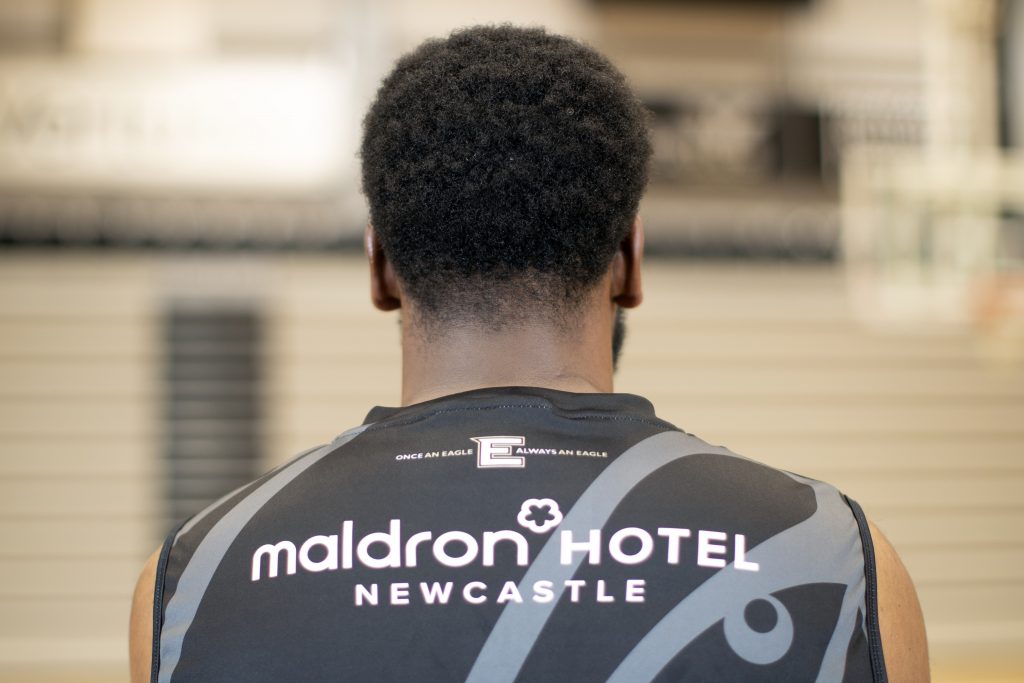 And with regular Sky Sports coverage guaranteed alongside sell-out crowds at the Vertu Motors Arena, Jemma and her team can't wait to get the new campaign started.
"We've had a lot of our people at the games during the last year and there's always an overwhelming sense of positivity around a BBL match at the Vertu Motors Arena," she added.
"Every single one of our staff who's been to an Eagles game — and often with their kids — has said 'when can we go again?'.
"It's a fantastic and a safe environment for families. It's very much family driven and you can feel the sense of community."
Jemma and her colleagues have hosted Great Britain's senior men's basketball team four times following the decision to stage elite international basketball at the Vertu Motors Arena.
And Newcastle head coach Steutel — who doubles up as a GB assistant coach — is delighted that the Eagles have strengthened their links with one of the city's most welcoming destinations.
"All of the GB guys love their time at the Maldron and they can't wait to come back," he said.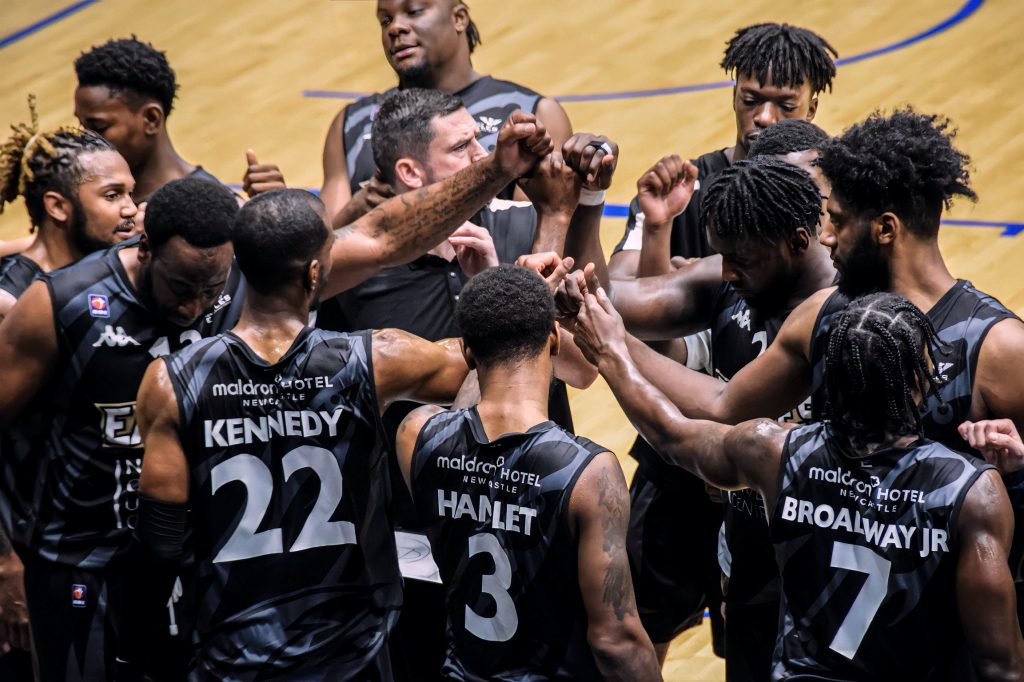 "The staff there ensure that we can relax and recharge our batteries around games and camps and the hotel has become a home from home for GB basketball."
Jemma is already looking ahead to the possibility of future international rosters landing at the Maldron.
And she added: "The GB guys have become part of the furniture.
"I think there's only a couple of them who can't fit in the beds but apparently they can all squeeze into our showers!
"It's a really nice relationship and a lovely tie-in. It's thanks to Dan [Black, Sales and Communications Manager, Newcastle Eagles] and his team that we've been able to develop that partnership and I know the GB guys love staying with us."
The new Eagles partnership will enable more Maldron staff, their families and corporate partners to enjoy the unique match night experience that is a Newcastle BBL fixture.
And Jemma explained: "It's so positive for staff engagement and that's of paramount importance to the Dalata Hotel Group that owns Maldron.
"It's a big focus for the organisation and the chance to give our team tickets to Eagles matches aligns to that ethos.
"The families of our employees can enjoy a great night out when times are tough financially and you can't underestimate the value of that.
"We want to wrap our arms around our valued staff and this is one way we can say thank-you for all of their hard work and commitment."
Fans will see Maldron Hotel Newcastle on the team's backs for the first time this Saturday night as they tip-off in pre-season against Surrey Scorchers. Tickets are available on the box office.