After being announced as full-time head coach, Ian MacLeod has wasted no time in signing up his first player for next season's roster. It won't come as a huge surprise to most that the first name to be confirmed is veteran point guard Drew Lasker.
The 37-year-old is very much a part of the fixture and fittings at the Eagles Community Arena as this will be his eight-consecutive season with the franchise and his ninth overall. This is also his 16th season as a professional all of which has been spent in the BBL.
He started at Plymouth as a rookie and has also had a spell at Surrey but now he's very much an adopted Geordie and his enthusiasm for his job never seems to diminish.
"I'm excited and grateful to be back for my 8th season! It always feels just as good as my first pro contract. I never take these announcements for granted because one day you won't hear my name!"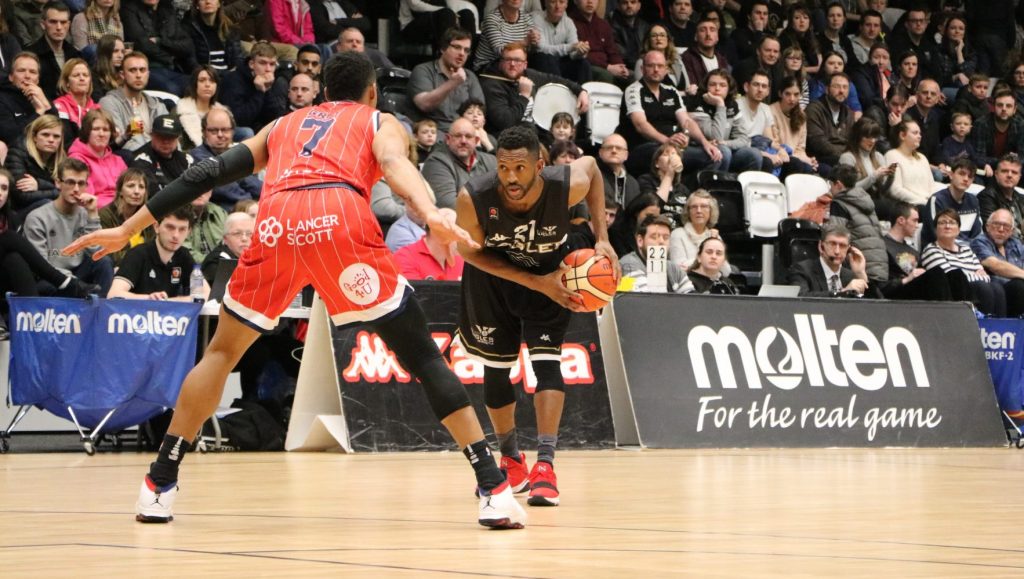 He's also happy to be back under Macleod's tenure and pleased for the play-caller that he's now the full-time head coach. He's worked with MacLeod throughout his time at Newcastle and is looking forward to renewing their relationship.
"With another season under Mac's philosophy, I'm expecting the comfort level will be there and to carry the momentum from the Trophy Final!"
"I'm happy for Mac to strip away the interim title. I'm sure it will allow him to focus on the task at hand as opposed to working to keep his job. I'm excited about the roster he's building as this season he gets an opportunity to build a roster to suit his coaching style."
MacLeod himself is pleased to be able to announce fans' favourite Lasker as a returning Eagle and is well aware of what he adds to the organisation both on and off the court.
"Drew showed everyone last year that there is a lot of gas left in the tank! Veteran leadership, rebounding and incredible professionalism are key attributes that Drew brings to the team and the club."
"He will be a key component to carrying on the culture and environment we have started to build."
Lasker as mentioned is a firm favourite with the Eagles faithful fans but he's just as big a fan of them as they are of him and he's keen to repair their faith in kind.
"I look forward to performing once again for the best 6 man in the British Basketball League. The fans always make me feel wanted and needed so I do my best to prove them right and go out my way to engage with them at every opportunity!"
With one down there's still several to go for the Eagles and some further big announcements to be made in the near future.