After losing a week ago on their home-court against Sheffield Sharks in overtime, Friday's return game in Sheffield was billed as a must-win game for Newcastle Eagles. It was a chance for revenge and to consolidate their position in the BBL Cup North Group.
In the end a devasting 24-point loss by 93 – 69 does not rule them out of the running for the quarter-final stage. What it does mean is they really can't afford any further slip-ups if they are to finish in the top two places and secure a much-sought home tie in the next stage.
Head Coach Ian MacLeod was clearly far from happy as he reflected on a game where his side failed to reach the levels of performance he requires.
"The main differences between the two sides were for me consistency and execution. We had far too many peaks and troughs. Times we would do something very well then follow it up with a breakdown. Generally, too many mental errors."
Newcastle clearly started very cold allowing the home side to make a 10 – 2 opening to the contest and the Eagles may well have pointed to a nightmare journey that saw them arrive in Sheffield with little time to prepare. MacLeod was not looking to use that as an excuse.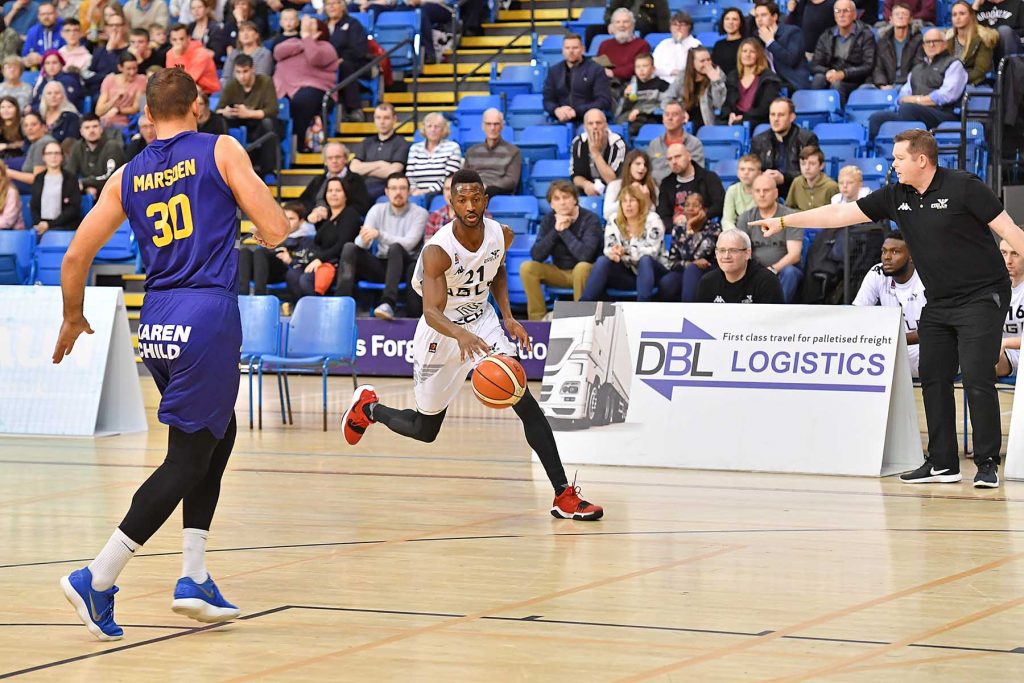 "We could look at the journey maybe effecting the players but we cannot allow it to. There are tougher journeys to come and we cannot use that as an excuse. We had a game plan and the guys didn't really execute it right from the first tip."
"The first quarter we dug ourselves a big hole. Both in the game and with our level of play. Again, being mentally locked in is vital to getting off to a good start. We were chasing the game from there."
MacLeod had a big decision to make before the game with Mike Morsell fully fit. He opted to bring the forward back in to the roster in place of Rodney Glasgow Jr who is still awaiting his British passport.
"Mike had done really well for us before his and injury and was fully recovered and ready to play. I expect big things from him and he will be a big part of what we do moving forward."
Morsell though like a number of his team-mates got in to foul trouble and although contributing 9 points and 6 rebounds his minutes were restricted due to his fouls. Darius Defoe top scored for the Eagles with 15 points but he too left the game early after fouling out.
The Eagles simply made too many mistakes at crucial times as well as not locking in on defence the way they normally do. However, it's still early in the season and part of the building process. MacLeod knows his side need to grow together and look to become stronger.
"What do we need going forward? Consistency, mental toughness and resilience. Easy to say, but we must start to show these attributes to progress."
The next chance the Eagles get to respond to Friday's defeat and their coach's words is this coming Friday when they face Leicester Riders at the Eagles Community Arena. Tip-off is at the usual time of 7:30pm in what once again could be termed a must-win game.