Basketball England today named their squads who will compete at the Gold Coast Commonwealth Games in Australia next month and we are delighted to share with you that your Eagles guard Drew Lasker has been called up to Team England.
Drew tweeted about the news this morning saying how much he appreciated the opportunity:
I'm proud to announce that I'll be representing England for the Commonwealth Games! I'm excited, honoured, and very Appreciative for this opportunity. Thanks to my family, @AysheaL club @NewcastleEagle and everyone else that supports me! Go @TeamEngland @bballengland pic.twitter.com/meJtFhyNWL

— Drew Lasker (@drew21pink) March 16, 2018
The games begin on Wednesday 4 April with basketball making its first appearance since 2006, where Team England's men and women both came away with a bronze medal.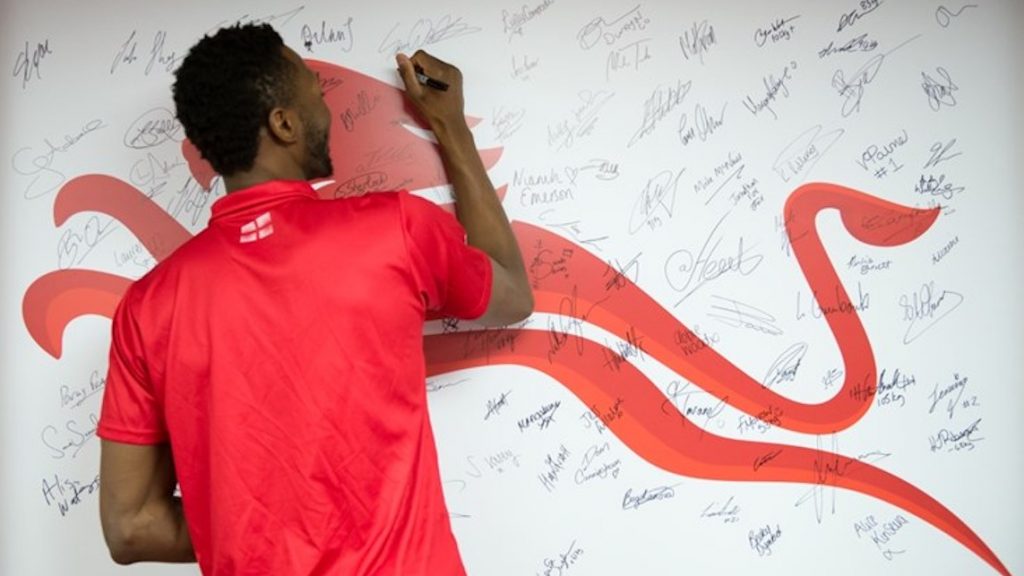 Ahead of his visit to Newcastle today with his BBL team the Bristol Flyers, the national men's team head coach Andreas Kapoulas said: "We have come a long way in our preparations within a short period of time. The October and February camps were valuable to the programme and a great opportunity to work with players and staff to develop our system. This has been an extremely competitive process and I would like to take the opportunity to thank all the players and their Clubs for their efforts and commitment throughout this phase."
"We look forward to continuing our preparation in Australia so we can be ready for the challenges of the tournament. We have an exciting group of players with a lot of experience and talent and we just want to make sure we keep getting better every day that we are together."
Read more about the announcement on the Basketball England website and we will of course follow Drew and all of Team England's progress at the games with updates here on our website and social media over the coming weeks.
Congratulations and good luck to Drew from everyone at the Eagles!
Here is the full men's roster:
| | | | |
| --- | --- | --- | --- |
| Name | Date of Birth | Place of Birth | Club |
| Adam Thoseby | 25/11/1991 | Melbourne (AUS) | Sydney Kings (AUS) |
| Andrew Lasker | 20/11/1982 | Hemstead (USA) | Esh Group Eagles Newcastle |
| Andrew Thomson | 29/05/1984 | Crewe | Leicester Riders |
| Callum Jones | 01/10/1985 | Manchester | Manchester Giants |
| Daniel Edozie | 11/10/1992 | Greenwich | Bristol Flyers |
| Jamell Anderson | 06/07/1990 | Nottingham | FG La Roda (ESP) |
| Joseph Ikhinmwin | 18/09/1987 | London | London Lions |
| Kofi Josephs | 13/09/1991 | Birmingham | Glasgow Rocks |
| Michael Tuck | 17/03/1983 | Toronto (CAN) | DBL Sharks Sheffield |
| Orlan Jackman | 26/04/1988 | Hackney | Cheshire Phoenix |
| Robert Gilchrist | 14/10/1990 | London | Worcester Wolves |
| Shane Walker | 02/11/1987 | Northampton | Leicester Riders |