Newcastle Eagles latest BBL Championship defeat at the Vertu Motors Arena was perhaps the most disappointing of the season so far in what has been a stop-start campaign full of issues for new Head Coach Marc Steutel.
In Friday night's 95–79 loss at the hands of the Plymouth City Patriots, a side they had already beaten twice this season, they went behind early and although they closed the gap twice during the game to three points, they never led at home in the entire 40 minutes.
There were few positives for Coach Steutel to take from a game where his side were missing top scorer Javion Hamlet but should still have had enough to take a shorth-handed Plymouth roster a lot closer than they did.
GB International guard Kyle Johnson did have his best night so far in an Eagles vest with 25 points but after the game felt that his own performance was unimportant compared with his side's loss.
"I think we let the game slip away from us. We didn't execute our game plan for forty minutes and they punished us. We had a chance to come back a couple of times but we kind of let that slip away."
"We have to try and play for 40 minutes and we didn't do that tonight. We've given ourselves some work to do. We have to get back to practice and find a consistency. It's a difficult loss but we have to try and stay positive and keep getting better."
The foul situation didn't help Eagles either during the game. With Javion Hamlet not in the line-up they needed point guard David Cohn to pick up some of the slack. He though got into early foul trouble that restricted his minutes.
Centre Justin Everett who looks a promising newish signing for Newcastle also had a game severely disrupted through foul issues which didn't help Coach Steutel's rotations on the night.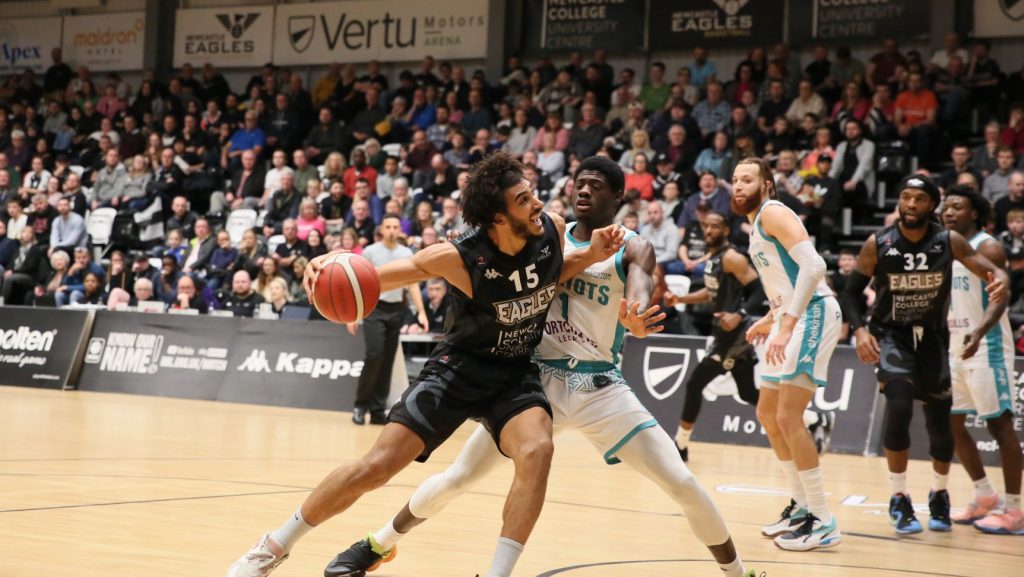 "The foul trouble didn't help but we can only focus on what we can control and the guys that are out there have to play hard all game and try give ourselves a chance to win and we didn't do that tonight."
Johnson did all he could with his efforts but apart from Jermel Kennedy who had 17 points there was not enough supporting team play all-round from a disjointed Eagles side.
"I felt better but I still have a lot of work to do. A lot of turnovers today and took a lot of forced shots. I'm still trying to get my legs under me a bit since coming back. Hopefully I can keep going and try to help us get some wins."
"We do have a lot of talent in this side and we do practice really well and work hard during the week. It's going to click for us and we just have to stay positive and believe. It's a long season."
"Right now, it isn't pretty but I really do believe if we keep working with the talent we have we can turn things around no matter how hard it is right now."
As always within the Eagles camp there is a belief and there is a willingness to bring the individual talent they have together as a team and effect an all-round game at both ends of the floor to get themselves back on track.