Marc Steutel paid tribute to matchwinner Jordan Johnson after the experienced guard exploded off a game high 26 points to pace a vital victory at Bristol.
The Seriös Group Newcastle Eagles playcaller pointed to 'energy and toughness' across the board as the men in black maintained their winning start to the season.
And Steutel praised his players for exerting the game-long pressure that resulted in 30 trips to the free throw line.
"JJ's experience and all-round play was instrumental for us," said Newcastle's head coach on the back of a hard fought 81-74 win against the Flyers.
"He did a great job of getting into a rhythm at the right times and putting some pressure on the Bristol defence.
"We will need that from him on a consistent basis as the season progresses."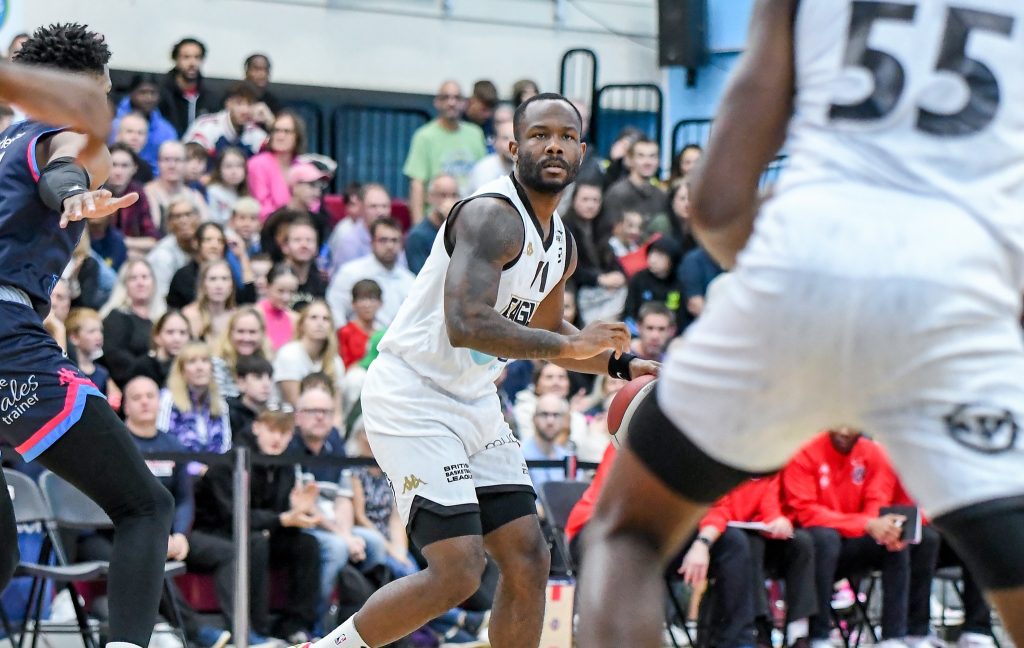 Former Caledonia Gladiator Johnson added five steals and five assists to his offensive haul on a night when Newcastle started fast and finished strongly.
And a second successive double double from Tajh Green — including nine points inside the opening six minutes — kept the big man in the MVP conversation.
But Steutel pointed to another committed team performance as his new-look roster backed up a gritty win against Sheffield with another battling display at the Flyers.
"The whole group was huge in terms of their fighting spirit and the determination they showed to play until the final buzzer," he added.
"It felt like we got a full range of positive contributions with energy and toughness everywhere I looked.
"There was a lot of talk going into the game about the threat that Brad Greene might pose on the back of his MVP display the previous week.
"But I thought Malcolm [Delpeche] and Will [Neighbour] dealt with that threat very well. They did a fantastic defensive job on Greene."
Restricting Bristol's big man to just six points and five boards in 26 minutes was a monumental effort.
And Newcastle dominated under the glass to out-rebound a physical Flyers side 47-36.
"I was really proud of how we battled on the boards against a notoriously tough rebounding team," added Steutel.
"Josh Ward-Hibbert came up with some huge rebounds when we really needed them and Tajh fought hard all night."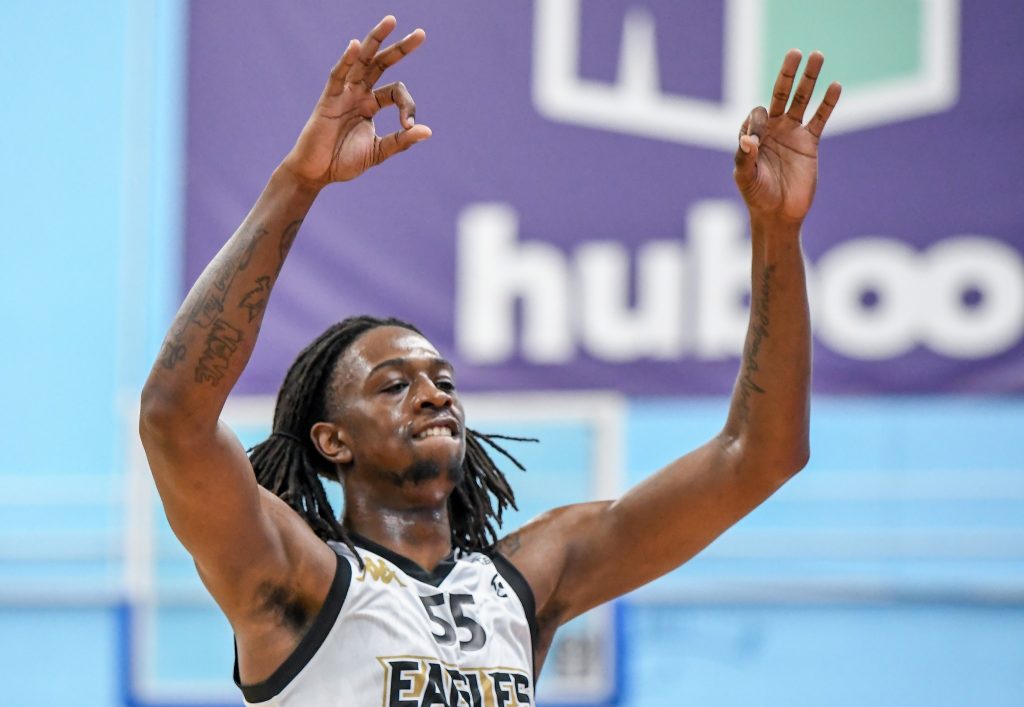 If there's work to do from three-point range from a team in transition, then Steutel has no long-term concerns where his talented side's perimeter shooting is concerned.
And the Eagles' playcaller was delighted to see a dynamic roster drive to the basket time and time again — often in the face of some brutal Bristol defence.
"We've done a great job of getting to the line in both games so far which shows how we are putting pressure on the opponent's paint," he added.
"Sometimes you make shots and sometimes you don't but when you play as hard as we did at key points in Bristol we'll give ourselves chances in every game."
Incredibly Newcastle have gone to the bonus stripe 69 times — netting 52 of their attempts — in 80 minutes of British Basketball League action this season.
Watch the highlights from the game
And converting 75% of their free throws on that volume of shots should be enough to see off most opponents.
Now attention turns to Friday's Vertu Motors Arena showdown with Cheshire Phoenix — the first of four games in 10 days.
"Getting as healthy as we can between now and then has to be the priority," added Steutel. "We need to lock into the scout for Friday and make sure that we execute for longer periods when the Nix are in town."
Tickets for the Cheshire clash are available now via boxoffice.newcastle-eagles.com