Jessica Eadsforth-Yates is ready to repay Chris Bunten's faith in her backcourt talents after landing the number seven shirt at Newcastle Eagles.
The former England Under 18 international has returned to the UK following a four-year US college career.
And Eadsforth-Yates insisted there was only one WBBL club she considered joining after first working with Bunten as a 15-year-old.
"It's always been my ambition to play European basketball and that's still a dream for the future," said the Stockport-based guard.
"But with the pandemic and the UK's exit from the EU it became more challenging to make that happen this year.
"There was never any question that if I returned to the WBBL it would be to play under Chris.
"He's someone who's had a positive influence on my career since I was 15 and he's always had faith in my basketball ability.
"This is my opportunity to repay that faith and to experience some exciting times at Newcastle Eagles."
Eadsforth-Yates has played NCAA Division Two basketball at Davis & Elkins College for the last two years.
And in spite of the pandemic she managed 41 appearances for the West Virginian university.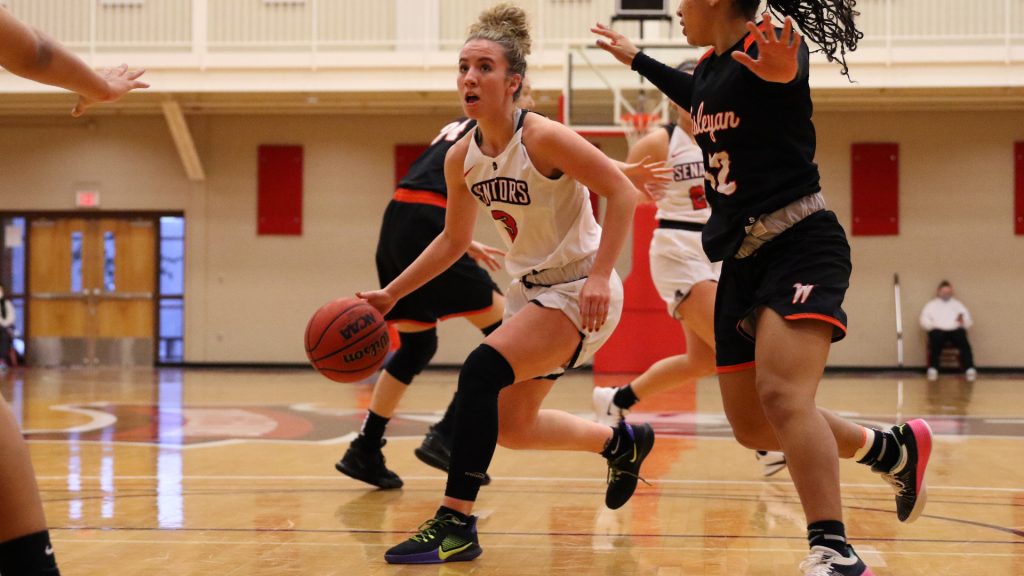 "We played 80% of the 2020-21 season which was so much better than some of my friends managed elsewhere in the US," she added.
"We didn't have a regional tournament and didn't play out-of-conference games. But I played plenty of basketball in the circumstances.
"Now I'm excited by the next challenge in my career.
"Some people may be looking at my move to Newcastle and raising a few eyebrows.
"But as an under-sized guard I've always had something to prove! And this season is no different.
"I've always been told I'm not good enough to play in this league or that league and I've been away from the UK for a long time.
"I'm ready to play at a higher level and to prove a point to myself…and a few other people."
Bunten has set about mopping up some of the best emerging British players this summer as he builds on the momentum of last season's run to the WBBL playoff final.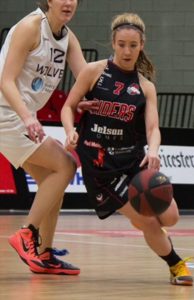 And Eadsforth-Yates is another eye-catching piece in the jigsaw as Newcastle's playcaller looks to add depth and consistency to a roster famed for its underdog spirit.
"Jess is a player I've been keen to bring to the Vertu Motors Arena for some time and I think she'll be an ideal addition to the group I'm developing here," he said.
"When I knew she was considering a return to the WBBL I wanted to make sure it was with the Eagles.
"She's ready to make her mark at a higher level and I'm excited to see what she can bring to our game this season."
Eadsforth-Yates linked up with her new team-mates this week and already senses growing confidence within the Newcastle camp.
"It was amazing to follow the Eagles' journey last season and it was no surprise that they went all the way to the playoff final," she added.
"Chris has always built teams with character and chemistry and this season will be no different.
"I already know a number of my new team-mates very well and we're excited to get going next month."
Newcastle Eagles WBBL season tickets and single game tickets to the first home game of the season on Saturday 2 October against Oaklands Wolves are available now from the box office.