With a soaring five games, five wins start in The BBL Championship the high-flying Esh Group Eagles Newcastle are sitting pretty on their perch aloft the top of the league.
Head Coach Fab Flournoy's black and white army are starting to look very much like the team to beat this season.
Flournoy himself summed up his attitude and what he wanted from his team last week in the run-up to their double-winning weekend when they picked up victories at home against Surrey Scorchers and followed that with a mightily impressive road win at Plymouth last Sunday.
"We're producing some great team performances and showing what we're capable of when we're all on the same page. That level of intensity and relentlessness is what we're aiming for now.
"We know we're capable of it, we need to make sure we keep on producing it on a consistent basis. We will need that consistency this season as there will be no easy games."
Perhaps no easy games but the way Newcastle have started has certainly impressed the watching pundits and made every one in The BBL sit up and take notice. Last season the Eagles had a team stacked full of individual talent but seldom gelled as a team in the latter stages of the campaign.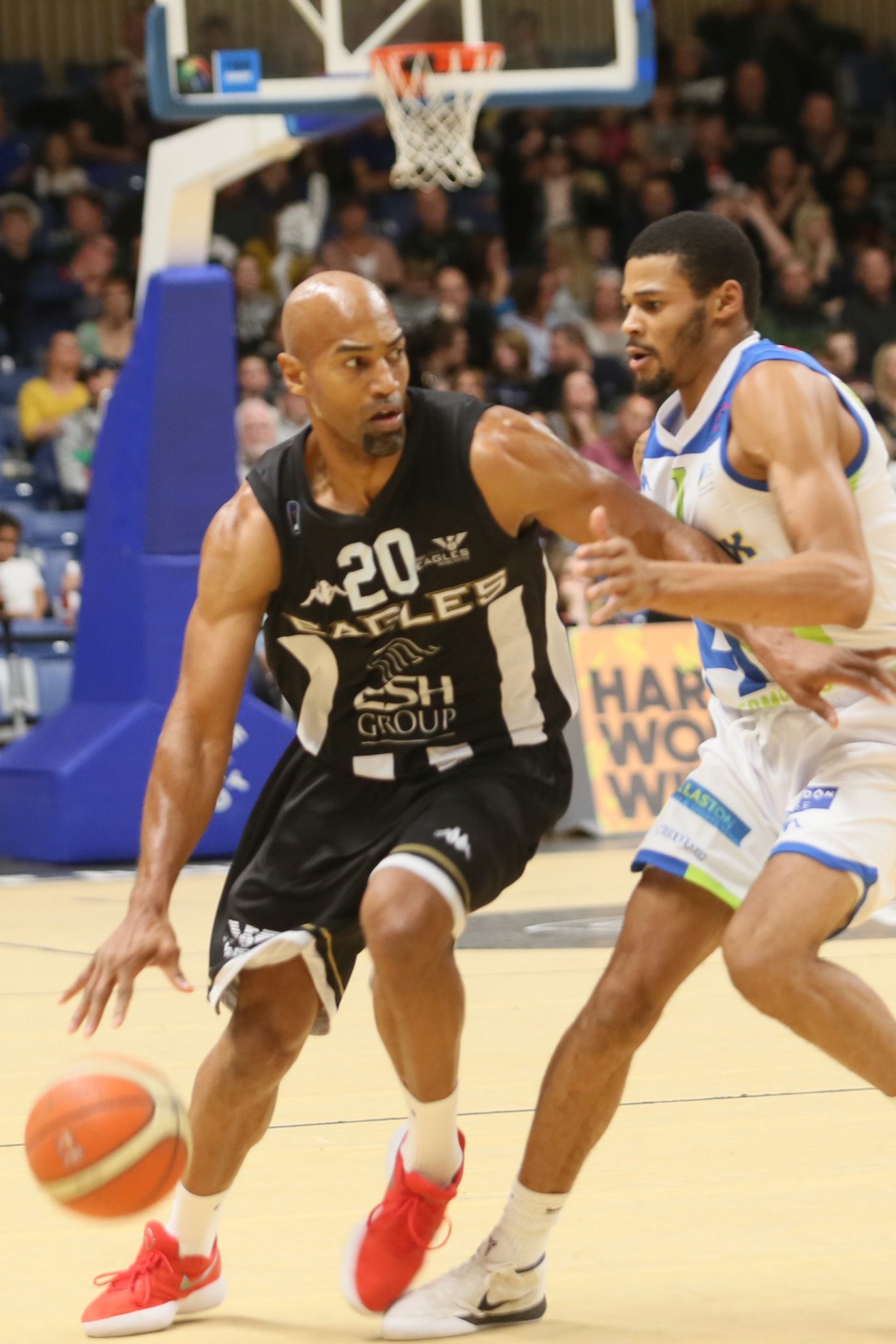 This season however that individual talent seems to also be sprinkled with players that understand Flournoy's concept of defence first and playing together as a team. None more so than mercurial point guard Rahmon Fletcher and Victor Moses who certainly lives up to his playing position of power forward.
Fletcher who echoed his coach's need for his team to be "relentless" is certainly pulling all his strings and bows as he's dishing out an incredible 13 assists per game in this current run to go along with 16 points per outing as well. Many of those assists have been to Moses who's label as an automatic double-double man is bearing fruit.
The big man is netting around 19 points a game and hauling down 11 rebounds too showing why Newcastle coveted his signature and wanted to pair him up with Fletcher as they look to re-establish themselves at the pinnacle of British basketball.
Some of their 1-2 punch plays have been like watching poetry in motion and their almost telepathic understanding has been magical to see. A two-time MVP in Fletcher and a player like Moses who had a great season for Cheshire when last in the league are the foundation of the Eagles trophy-hunting platform.
Moses has admitted it's "a lot of fun" playing alongside Fletcher knowing that if he gets to the right spots he'll get found. But he has also played tribute to all his team-mates who he says, "always have our backs and don't miss a beat," when they come off the bench in support of the starting five.
One of those off the bench is shooting guard Jeremy Smith who only three games in to his fledgling Eagles career is averaging over 21 points a game to lead the team. He's already sounding like a seasoned Newcastle veteran. He talks about "playing basketball the Newcastle way" and "if we play our game we'll always be good."
The Eagles are without a game this weekend so are resting up before preparing for next week's blockbuster of an encounter at home when the current BBL champions Leicester ride in to town next Friday night.
That's going to be a massive occasion and one that whilst not defining the season, will be one where the winners will certainly be making a statement of intent for the months and games to come.
Get your tickets now and don't miss one of the biggest games of the season!