| Date | Time | League | Season |
| --- | --- | --- | --- |
| January 17, 2021 | 2:00 pm | Women's Regular Season | 2020-21 |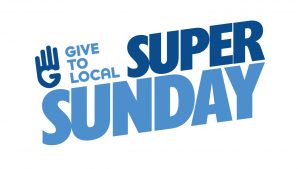 Newcastle Eagles WBBL head coach Chris Bunten insisted he has complete confidence in the Covid protocols put in place to protect his players and staff this season.
The Tynesiders host star-studded Leicester Riders tomorrow as part of the first GiveToLocal Super Sunday.
Bunten's side tackle their East Midlands rivals from 2pm prior to a BBL clash between Newcastle and Plymouth Raiders.
But WBBL action returns to the Eagles Community Arena against a backdrop of top-flight clubs withdrawing from action and venue bosses postponing key fixtures.
"I have 100% confidence in the ECA as a COVID-secure environment and I have zero concern when it comes to my own safety or that of my players and staff," said Bunten.
"The WBBL, BBL and Basketball England have done a huge amount of work around ensuring elite basketball can go ahead safely in the current climate.
"Everything I have seen so far confirms the WBBL is operating in line with strict protocols and I expect that to continue.
"As far as the ECA is concerned things couldn't be clearer. Paul Blake and the team deserve immense credit for the work they've put in behind the scenes to ensure both the WBBL and BBL teams can fulfil their fixtures here with complete confidence.
"The players are fully aware of the measures in place and we had a positive team meeting this week which addressed any outstanding concerns."
Bunten called that meeting in the wake of a league-wide consultation last week which sought to address a number of issues raised by WBBL clubs around Covid protocols.
Following a frank exchange of views both Sevenoaks Suns and Manchester Mystics opted to halt their seasons until February 8 at the earliest.
Sevenoaks' decision meant the club forfeited their place in next weekend's WBBL Cup final and Bunten added: "I respect the decision of both clubs.
"I understand that, as a semi-professional league, the WBBL is different to the BBL and certain players may feel that continuing to play basketball right now could jeopardise their careers off the court.
"What I was disappointed to see was the Suns' decision to comment on the stance of other clubs via social media."
This weekend's action has been further disrupted following Cardiff Met Archers' decision to postpone its fixtures against Durham and Nottingham due to a venue issue.
But Bunten wants to focus on the basketball that is taking place this weekend.
And defeating Leicester is a big ask for a team seeking to halt an alarming three-game losing streak in the league.
"The Riders are a tough team and have been training longer than any other club this season," added Bunten.
"They have one of the most experienced rosters in the WBBL and a bunch of exciting players.
"But they haven't played for four weeks and head to us on the back of a road trip to Scotland to face Caledonia Pride.
"We matched up well with them for more than three quarters in the Cup game earlier this season and that was without Mante [Kvederaviciute].
"It's an opportunity for my players to get some valuable minutes under their belts and it feels great to be tipping off the first GiveToLocal Super Sunday."
Newcastle will be without co-captain Rachael Bland after the Wearsider turned her ankle in training last week.
The Eagles' guard faces up to four weeks on the sidelines while team-mate Ruth Thornley faces a late fitness test.
"Covid issues aside it's a constant juggling act as far as injuries are concerned," added Bunten.
"We lost two players for the season before Christmas, which was a huge blow, and now it's a case of managing the rest of the team during a busy period."
Watch live from 2pm on the Newcastle Eagles Box Office. Virtual tickets for the live stream are free for WBBL season ticket holders and discounted to just £1.99 for BBL season ticket holders