One of the founding fathers of BBL basketball in Newcastle is refusing to write off the Eagles' bid for silverware this season.
And Ploutos Vourliotis pointed to the ever-reliable Darius Defoe as an example of the club's never-say-die attitude and potential to win big when it matters most.
Vourliotis joined Newcastle Comets in 1995 just weeks after the North East's top-flight franchise moved north of the Tyne for the first time.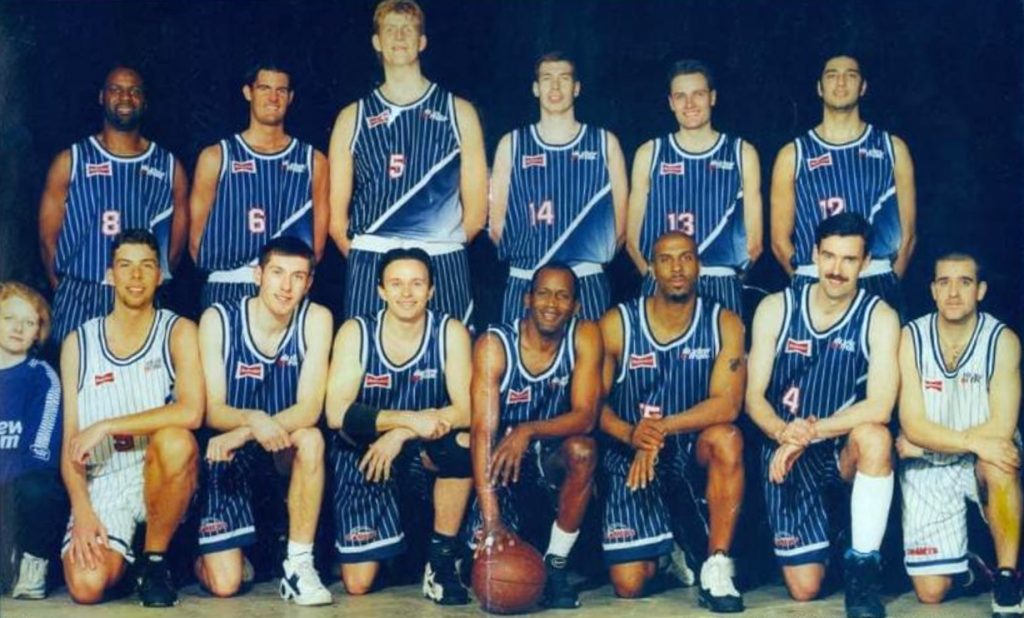 And Manchester Giants' assistant coach returns to the city this Friday full of praise for a club that's still close to his heart.
"Newcastle will bounce back," insisted Vourliotis as the Giants bid to make it six losses on the bounce for Ian MacLeod's men.
"It's a long season and there's still plenty to play for.
"They've had a few setbacks but you can never write off a team like Newcastle.
"It would be foolish to take for granted any team that includes Rahmon Fletcher and Darius Defoe.
"We're talking about two of the best players the BBL has ever seen.
"On paper Newcastle still have a fantastic squad and they're more than capable of reaching the BBL Playoff final.
"The Eagles might win some games and lose some games but they'll always be a team that every other club in this league must guard against."
Vourliotis played 32 matches in a Newcastle vest during the 1995/96 campaign after winning the league with Sheffield the previous season.
The then 26-year-old averaged 10 points and four rebounds a game for Dave Elderkin's Comets — rebranded as the Eagles the following year.
And as one of the BBL's most consistent forwards during the mid 90s, former England international Vourliotis is a big fan of league stalwart Defoe.
"I've been very, very impressed with Darius since I've returned to the league with the Giants," he added.
"It looks like he's playing more minutes than coach MacLeod maybe imagined but if that's the case then I take my hat off to the guy.
"He looks fresher than ever and the way that he uses his experience to get inside the heads of his opponents is great to see. I love it!
"I just hope he doesn't do a job on our players this weekend."
Vourliotis linked up with his hometown Giants two seasons ago after being heavily involved with Manchester's Magic and Mystics.
And the 52-year-old has emerged as a key member of head coach Lloyd Gardner's backroom staff — bringing a wealth of experience to the Giants' table.
"Coach Lloyd is amazing to work with and I just love being on the floor with him and the guys every week," added Vourliotis.
"It's a fantastic learning experience for me. There's a great balance and a great team chemistry this season and, apart from the Plymouth defeat last weekend, we've been moving in the right direction."
Vourliotis experienced top-flight basketball in Newcastle in its infancy 25 years ago but he returns to Tyneside with the franchise firmly established as the BBL's best ever.
"It's amazing really," he added. "We should have done better with the team we had in that first season but even back then there were signs that the sport could take off in the city.
"I'd actually spent a few weeks in Birmingham after leaving Sheffield so didn't start the season with the Comets.
"But once I arrived I slotted straight in and we were the opening event at the brand new Newcastle Arena.
"There was such a great buzz about the place even when we weren't getting the right results.
"It was the start of something special even if we didn't realise it at the time. I'm just proud to have been a part of that first season and I always look forward to coming back to Newcastle."
Tickets for this Friday's BBL home game are available from the box office.