In the off-season break we'll be bringing you features and interviews with many faces of British Basketball starting with North Shields-born Gary Stronach.
Stronach was one of British basketball's most respected playcallers before he parted company with Plymouth Raiders in 2010 – beginning a self-imposed exile from the sport he loves. Simon Rushworth caught up with the former Sunderland star and heard how his heart still belongs to hoops.
Like most British-based NBA fans who followed the 2018 finals this month, Gary Stronach looks like a man in need of a good night's sleep. But the best way of beating the late nights and early mornings is a brisk walk along the North Tyneside coast with a cup of strong coffee for good measure.
"I still watch a lot of basketball," he admitted, after a short stroll from his Cullercoats home. "But until this year I'd never thought about getting back into the game. I'd enjoyed my time away and needed a break from being involved in day-to-day basketball. Even if you'd asked me six or seven months ago whether I'd ever return I'd have said 'no'. Now I'd probably say 'never say never'."
So what's changed for the coach presented with a Lifetime Achievement award by the BBC in recognition of a quarter of a century's service with Plymouth Raiders? The self-confessed Newcastle United fan, who made his name as a teenage talent with Sunderland in the 1980s, was quick to recall the moment that made him think again.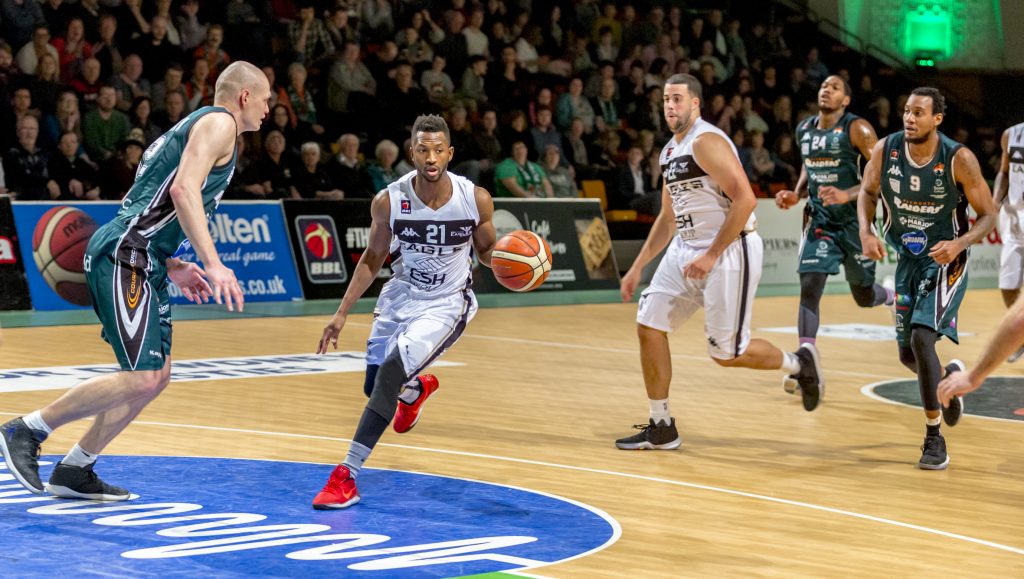 "I was watching Newcastle Eagles from the stands just after Christmas," he added. "I'd been to watch the team a few times since I moved back to the North East in 2016 – I'm good friends with Paul Blake and I brought Drew Lasker to the BBL more than 10 years ago. I'd enjoyed watching the Eagles as a fan and as a Geordie but I'd never found myself analysing the matches.
"But this game was different. It was a tight one and there was a certain play that got me thinking. I asked myself what I'd do in both situations – on offence and in defence. After that I guess I got that feeling in my stomach that I'd not had for a while and I wondered what it would be like to get back into basketball.
"At around the same time I caught up with the former Newcastle Eagles and GB coach Tony Garbelotto. I've always enjoyed talking to Tony and he's such a passionate guy. I guess that passion he still has for the game rubbed off on me and that made me look at my own situation."
Stronach played four years with Sunderland – under junior coach Randy Haefner and senior playcaller Tom Becker – before heading to Plymouth as a 21-year-old. "I took the decision to drop down a league and move to the south west," he added.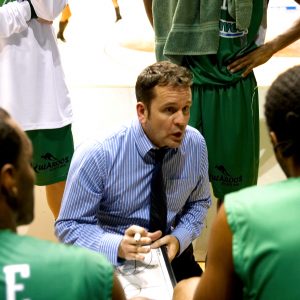 "I thought I might stay down there for a couple of years but ended up living down there for 27 years! I spent 25 seasons with the Raiders as a player, player-coach and coach. I had a great time down there and have some wonderful memories.
"But I always used to love coming back to the North East for our annual Division One battles against a Teesside team boasting Ralph Bucci and EJ Harrison. It was exciting to make the jump to the BBL in the 2004/05 season and within three years we'd won the BBL Trophy. "That was a very special day for me as we beat Newcastle in the final at the Metro Radio Arena…with a certain Drew Lasker in the Plymouth side."
Lasker is fast becoming a future Hall of Famer on Tyneside and looks certain to be part of the roster that moves into Newcastle's new Eagles Community Arena this autumn. That move excites Stronach – an individual better placed than most to understand the value of the Eagles finally picking up the keys to a home they can call their own.
"I think the Eagles moving into their own venue is massive," he added. "Leicester Riders have proved just what a positive effect it can have on a franchise from top to bottom. Whether it's increasing revenue streams or bringing the basketball community to you it opens up so many doors.
"Most of all it gives the club an identity. Just like people associate Newcastle United with St James's Park, basketball fans will begin to talk about the Eagles' permanent home and that, in itself, can be so positive.
"For Fab Flournoy and the team just having the opportunity to get shots off on their own floor whenever they want to will be hugely beneficial. As a basketball player that makes such a difference.
"Down at Plymouth we'd train in one place in the morning and then somewhere else late at night before playing our games on another different floor. It's a small thing but at the highest level it can make a big difference.
"More franchises owning their own venues is the way forward for British basketball. There have been plenty of false dawns but as far as the domestic game is concerned more independently owned venues can make the biggest difference to basketball in the UK."
So could Stronach still make a difference to basketball in the UK? "Who knows," he added. "As I said, I didn't really think so this time last year. But it's something that's eating away at me again. There are exciting things happening in the sport right now."