After a thriller of a weekend in the BBL Championship the All-Star Five for Week 20 sees a pair of Eagles land in the pick of the players led by a Kyle Williams on his first accolade.
Williams came from the bench to complete an impressive double-double as Eagles beat Surrey Scorchers in front of a packed-out Vertu Motors Arena on Friday night.
A performance earning the British guard his first All-Star Five appearance of the season saw him score 16 points on 6-8 (75%) shooting, with 10 rebounds, three assists and three steals.
Five points and five boards in the second quarter, including a key three-pointer, sparked the run that gave our Eagles a double-figure taking charge by half time.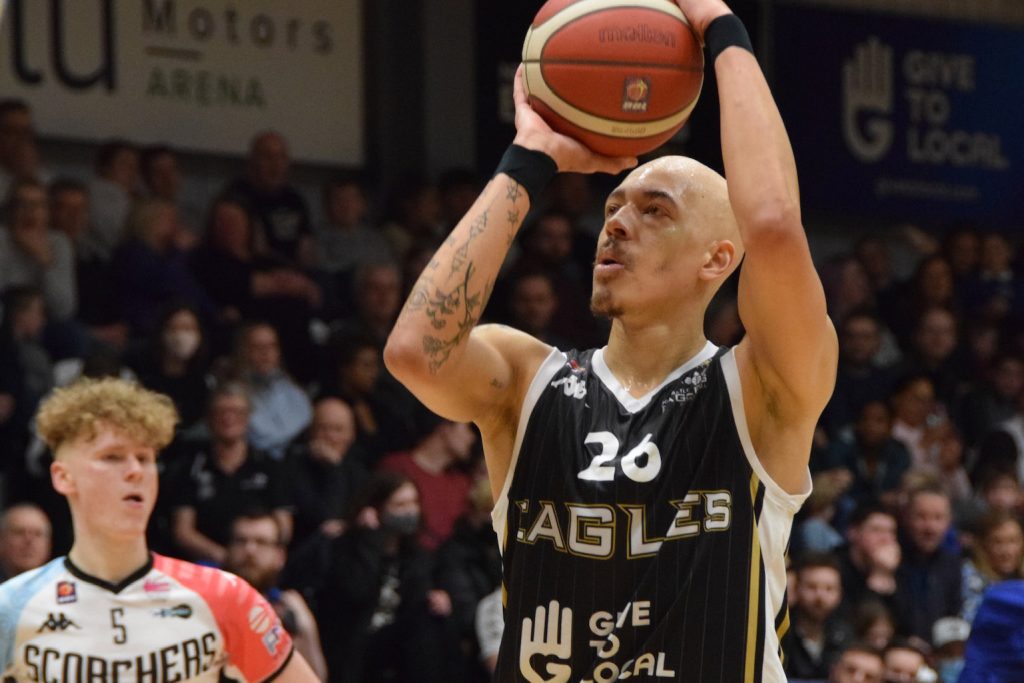 Brandon Peel gains the weekly honours for the second time in four weeks after a characteristic do-it-all performance the win over Surrey.
The American forward finished with 18 points, eight rebounds and seven assists, proving to be a consistent threat throughout.
Well done Kyle and Brandon.