Newcastle chief Paul Blake has urged Eagles fans to keep the faith after insisting the club's wide-ranging rebuild will reap long-term rewards.
British basketball's most successful franchise has endured a difficult start to the season as a constantly changing roster adapts to the unique challenges of a new-look BBL.
But one of the league's most loyal fan bases continues to back Marc Steutel's men in its thousands as Newcastle search for a way to get wins on the board.
And Blake can point to previous experience as a positive driving force for change — almost two decades after first transforming the fortunes of a club struggling to make its mark.
"I fully understand our fans' frustrations and my sole focus is to put the Eagles back where we belong," said Newcastle's owner and managing director.
"I have committed more than 20 years of my career helping to create a solid foundation for the Eagles on and off the court and I remain dedicated to delivering future success.
"From top to bottom we have put the right people and policies in place to secure long-term progress but right now we're in the midst of a challenging reset.
"I know from experience that it takes time to build from a brand new base and this season was never going to be about dominating the BBL.
"For various reasons we're just not in a position to do that right now.
"I went through the same frustrations and faced the same challenges after joining the club in the late 90s when nobody ever imagined Newcastle could be a force in British basketball.
"It took time to change that perception and time to develop a winning organisation. But thanks to the unwavering support of our fans we did it once and I'm convinced we'll do it again."
Blake became owner of the embattled Eagles in 1999 and endured several seasons of struggle at the club's former Newcastle Arena home.
Coaches came and went and crowds dipped to the low hundreds before Tony Garbelotto and Fabulous Flournoy took control on court.
And working alongside Blake, the latter shaped a BBL dynasty that dominated British hoops for more than a decade — culminating in the club's long-awaited move to its first permanent home at the Vertu Motors Arena.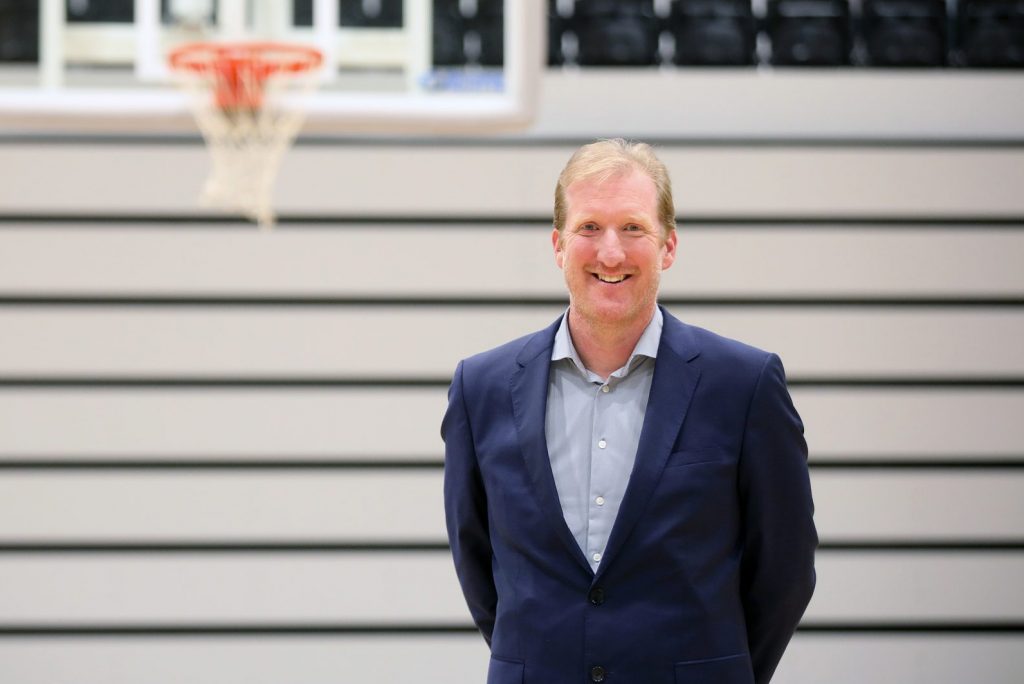 "I've seen the good times and the bad times and no sporting organisation stays on top forever," he added.
"We accept that but that doesn't mean we will accept staying in this position.
"I am very proud of what this club has achieved in the past and I am excited about what we could go on to do in the future.
"But there's no quick fix and that's never been our approach.
"We will stick to what we know best and that's building for the long-term."
Blake accepts results and performances could have been better as head coach Steutel seeks to get the best out of a talented yet untried group.
But he added: "Basketball, more than most team sports, relies heavily on chemistry and new teams, by their very nature, don't have that chemistry.
"Positive results follow improved performances and performances only improve when the chemistry's right.
"Like many aspects of the reset, developing that chemistry and camaraderie is a work in progress but I know we have players here who understand what it means to pull on an Eagles jersey.
"They are doing their very best to get the wins that we need.
"We are fully committed to investing in a team that can best represent what this club stands for and our player budget remains one of the most robust in the BBL."
Newcastle are back in action on Friday when the Cheshire Phoenix head to Tyneside for a league clash live on Sky Sports. Tip-off is at 7.45pm and a limited number of tickets are still on sale from the Newcastle Eagles Box Office.