Yesterday afternoon our Eagles made their annual visit to the Children's wards at the Freeman Hospital in Newcastle.
This year the players had some as early presents to drop off from Santa with selection boxes and gifts for the patients and their parents, and free tickets to a BBL game for all the amazing staff.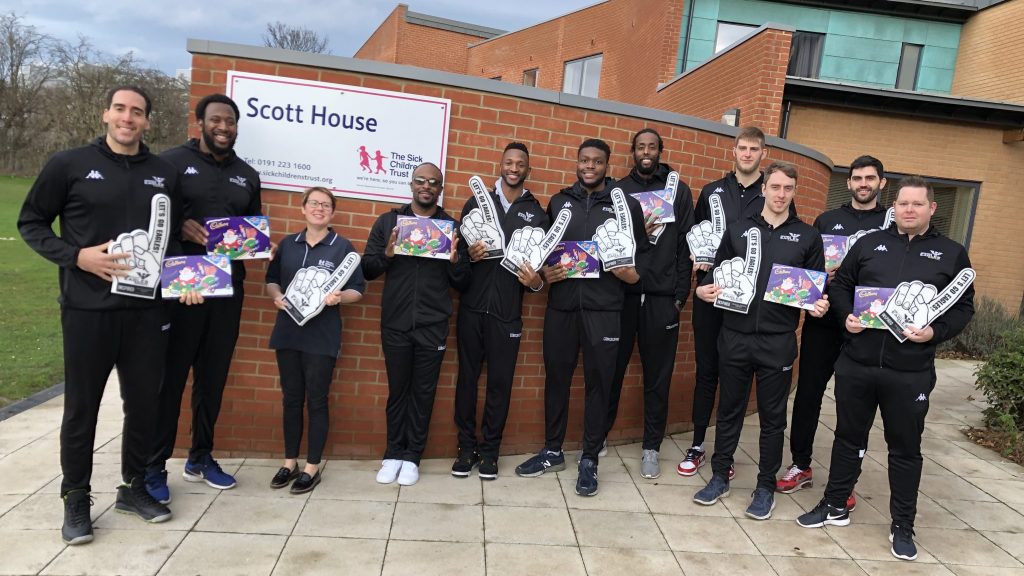 As well as stopping by Ward 23 and the Paediatric Intensive Care Unit the team also visited Scott House, run by The Sick Children's Trust, where families with children being treated at hospital have a 'Home from Home' just minutes from their child's hospital bedside.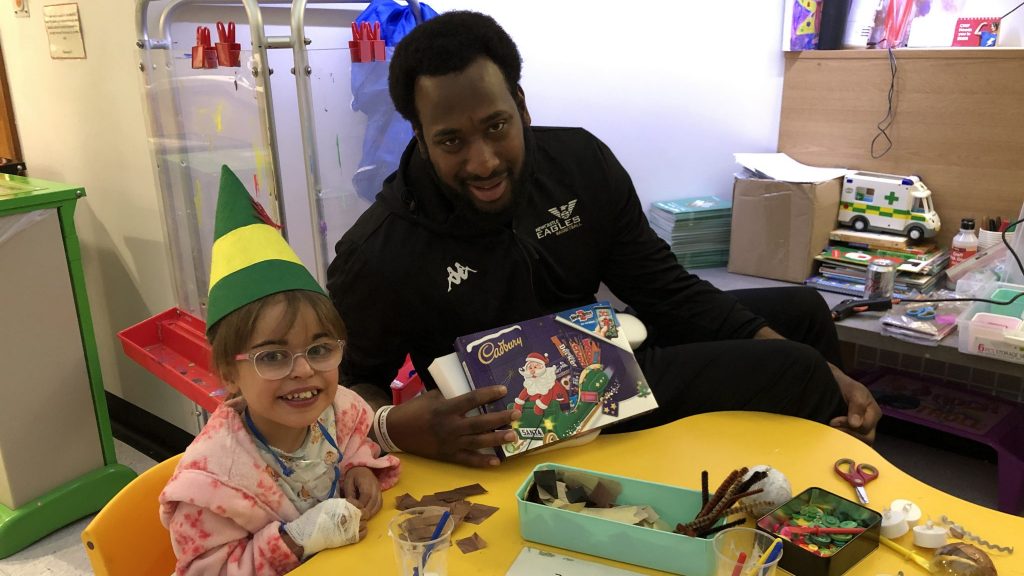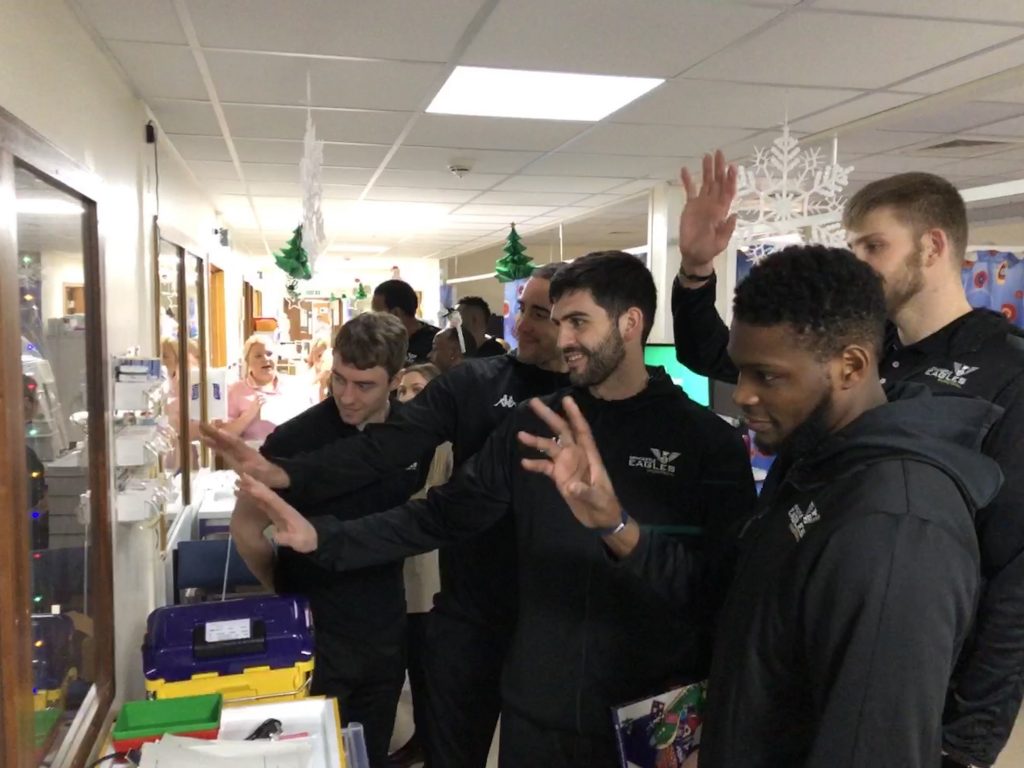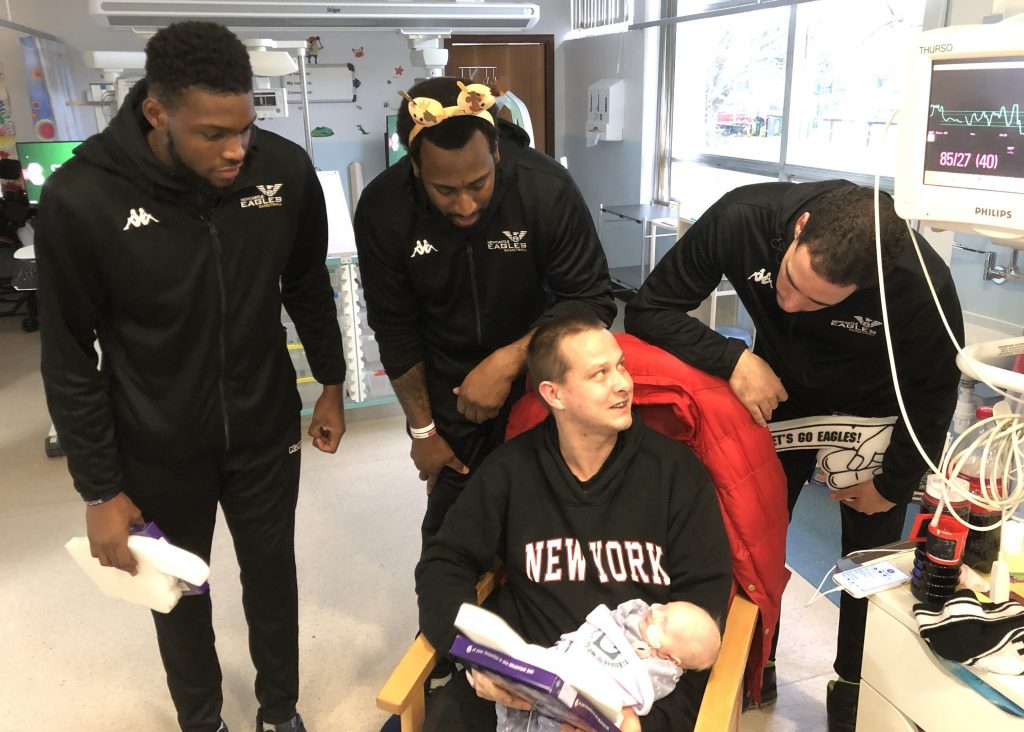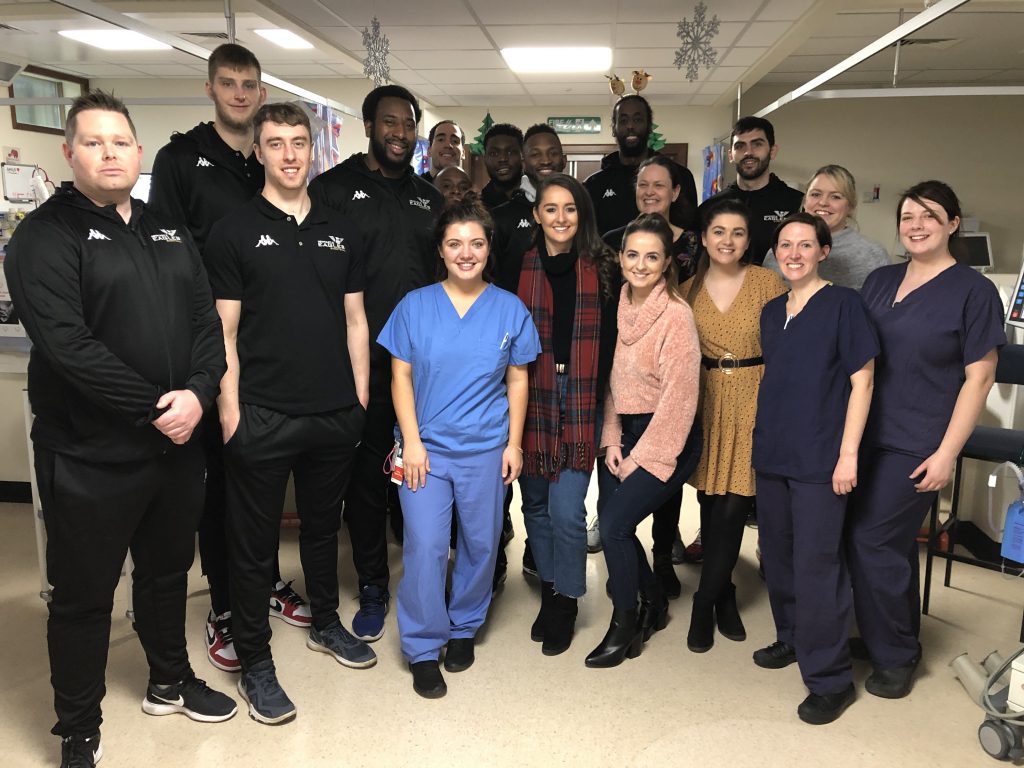 Everyone at the Eagles wish all the patients, their families and the fantastic staff at both the Freeman Hospital and Scott House all the very best for the festive period.