As his coaching colleagues at Esh Group Eagles Newcastle were putting together the recently announced exciting new roster for the 2017/18 season fellow Eagles BBL Assistant Coach, Ian Macleod, was having an exciting and rewarding experience of his own, writes Jeff King.
Macleod who made the step-up from coaching The Eagles School of Excellence Under 18 side over three years ago to become an assistant for Fab Flournoy has also been involved in the England basketball scene for the past five years.
He started with the Under-15's and in the last year was promoted to the assistant's role for the Under-18's and also had the great accolade of also being named Great Britain's Under 18 side. This summer he was part of the staff that coached GB to promotion to the Elite Division A at this age level.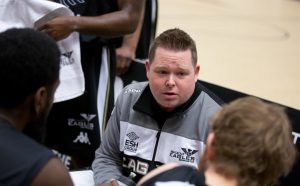 GB not only qualified for Division A they came so close to celebrating that promotion with a Gold Medal in the Final game against Croatia which they only just lost in overtime. But overall it was a fantastic achievement and objective achieved for GB's youngsters.
Macleod spoke soon after returning to these shores reflecting on that achievement and also to briefly preview the coming season for The Eagles senior side.
"I'm incredibly proud. Coaching England over the last 5 years has been an amazing experience but to step up and represent GB is another level. This was a fantastic tournament and I'm just proud to have played my part."
"We had a bit of a wobble in the group games, when we lost to Sweden by two points. It was a game we absolutely dominated but couldn't put the ball in the basket. In hindsight, this served us well and spurred us on."
"Promotion is always the goal in Division B, but I don't think many outside the camp believed we could make the final. Our target was always to win gold and why not. We came so close and although it was disappointing to lose that final game when we look back we did what we needed to do"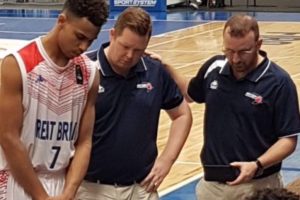 During the run-up to the tournament and throughout their time together Macleod took to the keyboard to record the many adventures of the squad in a very entertaining and much read blog. What was his inspiration behind that?
"Simple really, I didn't think there was enough exposure of the GB programme. I figured I'd give it a shot and people seemed to like it. The reach has been incredible, with views from all over the world, and 2,700 unique visitors in July/August."
There was no doubt reading Macleod's words and watching the team perform via Social Media that this was a real team and they all came together so well which must have pleased him?
"I am, especially as, in a way, I am the new addition to the staff. Alan Keane, Peter Berenyi and Pete "Pistol" Daines have worked together for years."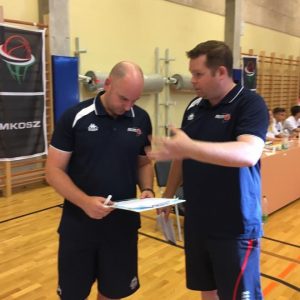 "Guy Coles has been an excellent assistant to Alan and is now Head Coach of the England u17 programme, and is someone I have a lot of respect for. I was just happy I was able to come in and, I think, do the role justice."
Doing the role justice is exactly what Macleod did but how significant does he think the achievement is?
"The achievement is in the process. The players and staff were committed to being ultra-professional in everything we did. The message was always to "strive for excellence". Promotion and a medal is simply a bi-product of that process."
"We have to build on this. Support, exposure and funding are the keys. There are a lot of people domestically using their platform to shout about the deficiencies of the sport in the country. Personally, I'm tired of it."
"When a negative article is posted there are a lot of people throwing their opinions in. I didn't see the same people sharing the stories of success and championing the u20's and our promotion, so I have to wonder what their agenda is."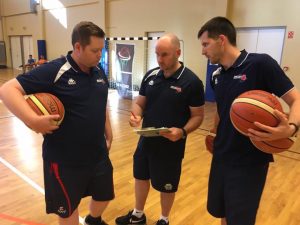 "GB u20 and senior player, Carl Wheatle said it best in a tweet; "2 GB teams promoted in the same summer,… Don't tell me there isn't a future in British Basketball"
"I'm very optimistic about the future of GB basketball. We have the players and we have the coaches. Croatia are the level of a good Division A team, we took them to overtime. We beat Ukraine in preparation games, Division A team. We lost out to Italy by 8 points, 5th in Division A. I can't wait for next summer."
"On a personal level, I have wanted to work with Alan for a few years now. He came to Copenhagen with the England u15 team last summer just to support, and his passion for the game and self-improvement was infectious. I am 100% certain I am a better coach in August than I was in June."
"Obviously, these experiences help you grow as a coach. I am certain this will benefit me in my role as Mentoring & Performance Officer with the Eagles Community Foundation, and also as head Coach at Gateshead College."
"I would love to one day move to being a Head Coach professionally, that's the ultimate goal. Whether those opportunities arise in the domestic league is uncertain. It's difficult to say, as my role is very different within the BBL team. I certainly feel there is a big tactical element that can be added to in the BBL setup."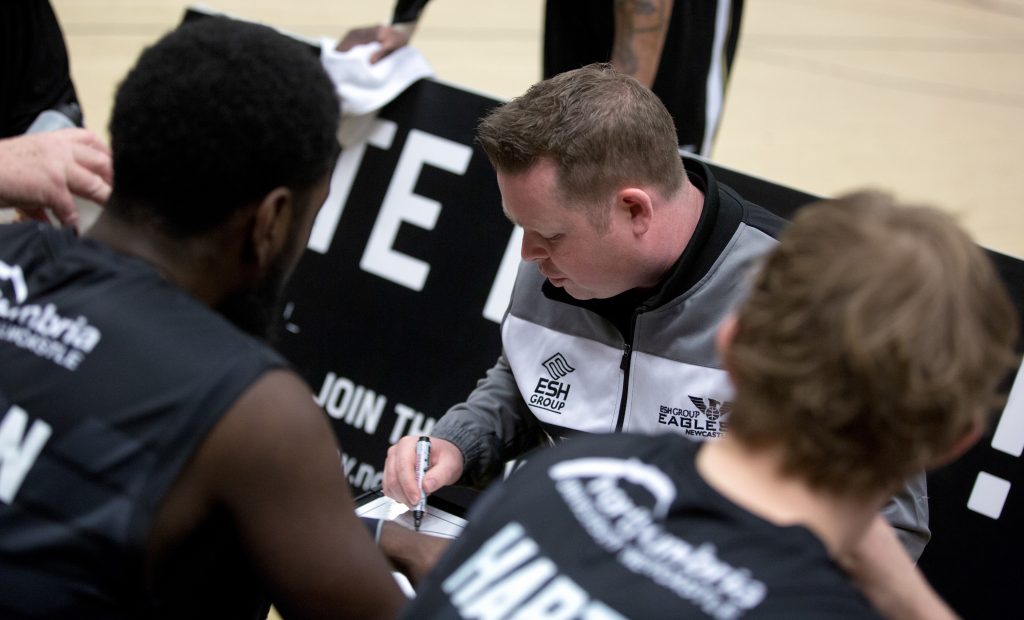 So, turning briefly to the Eagles and the 2017/18 BBL season what are his initial thoughts?
"I think it is going to be a great year. The new players coming in have a good pedigree and I think we have done an excellent job of recruiting this summer."
"It is a shame to see the likes of Fletch and Scott go, but I am fully supportive of them advancing their career in Europe. I have spoken to both of them and wished them well. I think the fans should be excited about our new additions and a new look team in 2017/18."
One thing is certain and that is all at Newcastle Eagles congratulate Ian on his achievements, not just this summer but in his career thus far. It's always easy to look at player's, teams and pathways but The Eagles also offer many opportunities outside of playing as well.
Macleod's growth through the programme is a testament to those opportunities and the programme as well as confirming his own special talents and abilities.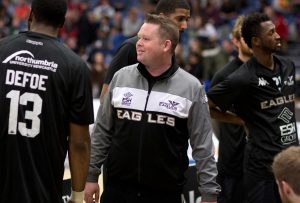 He may be proud of his achievements but it is a pride matched by The Eagles who are delighted to have him as part of their forward-thinking organisation.
The arrival of the 2017/18 Eagles squad and their pre-season games schedule are next on the agenda for Macleod and the rest of the Eagles bench, ahead of the first tip-off of the British Basketball League campaign at the end of September. Tickets are on sale now for both pre-season and the first home game on Friday 6th October.