| | | |
| --- | --- | --- |
| Eagles | 91 | Win |
| Caledonia Gladiators | 82 | Loss |
Perhaps the biggest surprise in this match-up between two of the more fancied British Basketball League's teams was the final score.
Somehow the visiting Gladiators managed to keep the gap to less than double figures in a highly competitive and entertaining pre-season game that had all the hallmarks and qualities of a truly meaningful encounter between two old rivals.
At times and in particular through quarters two and three Newcastle's guards Rickey McGill, Jordan Johnson and Larry Austin Jr. were simply dazzling. They shared the ball and points throughout but their defence was perhaps their most telling factor.
Between them they came up with ten steals and caused countless turnovers with their all action relentless style of play. It's quite clear that they are going to be a match-up headache for a lot of teams this season.
As in truth are the rest of this very exciting roster that Head Coach Marc Steutel has put together. Josh Ward-Hibbert's consistency and willingness to do the unselfish things will make him a major signing for The Eagles this season.
Malcolm Delpeche also had his best outing thus far in an Eagles vest significantly in a game against league opposition he will face during the regular season. He was only one short of a double-double with nine rebounds.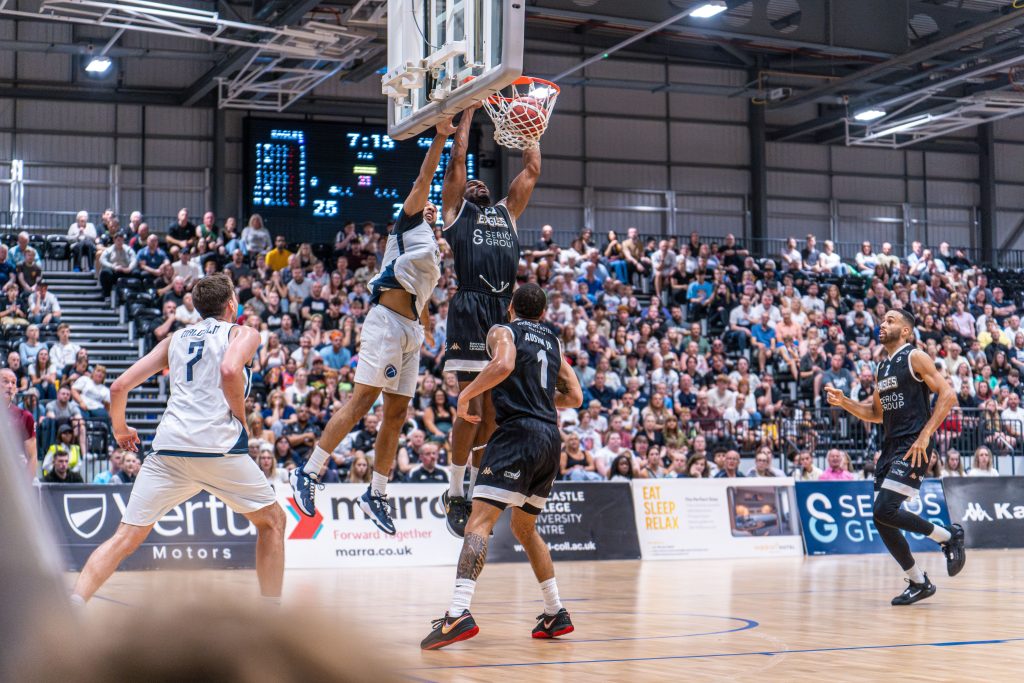 Not that Steutel will get carried away with three wins from three in pre-season. He knows there's still a lot of work to be done with is new exciting line-up. He will certainly look at his side's game management down the stretch.
After two stellar middle periods which saw the lead rise to twenty points at one stage, Newcastle almost allowed the visitors' back in in the final few minutes. Foul trouble and slight ill-discipline stopping the Gladiators charge.
It meant a win that Newcastle merited and against a side that finished in the top four last season and won a trophy. That in itself is a testament to the job that this Seriös Group of Eagles produced in a fine afternoon's work.
Ward-Hibbert lead his side in scoring and also added eight rebounds. A point behind came Delpeche with McGill, Johnson and Austin Jr. also all in double figures. But also a major factor was perhaps those that were missing.
Scott Spencer has not suited up at all in the three pre-season wins and was joined on the sidelines by Captain Darius Defoe and Tahj Green both forwards are carrying injuries that prevented them seeing action in this last pre-season warm-up game.
One new face the Eagles faithful fans did see was Devin Whitfield who stepped on to the court for the first time in a Newcastle vest and knocked down a couple of triples to show his shooting prowess in limited minutes as he eases back from injury.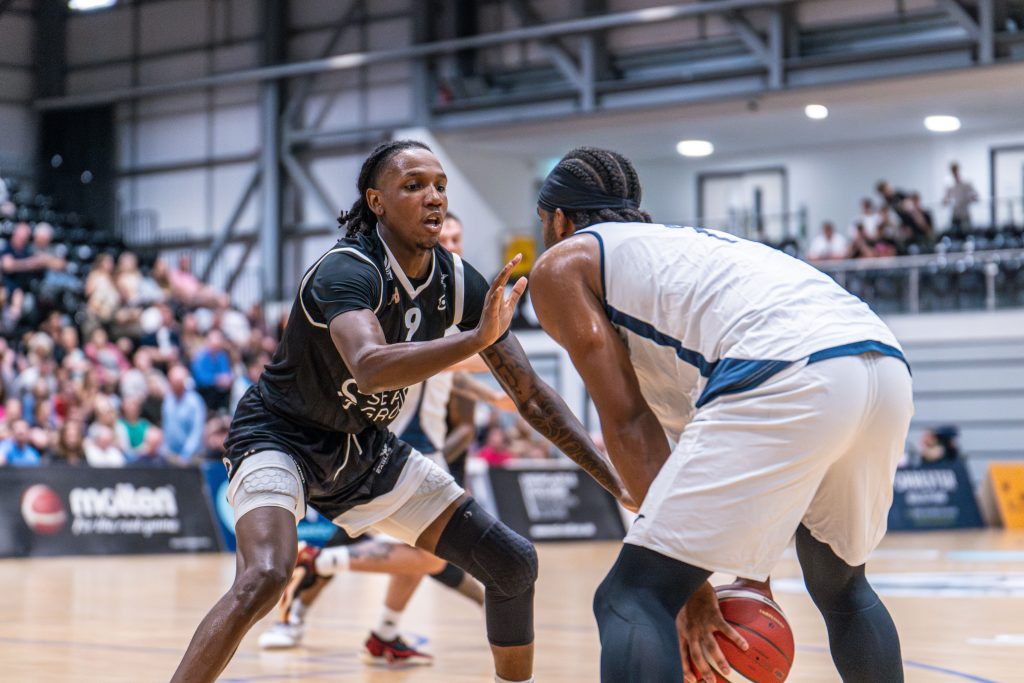 All in all Eagles came through their sternest warm-up test in fine style. Caledonia are a very solid looking outfit and have some nice looking pieces to their jigsaw. They will be a very difficult side for most to face this season.
However, this performance and spectacle was in the end all about the men in black and on the evidence of this they have a mighty exciting roster to watch this season and that watching starts this coming Thursday night 14th September.
The visitors to the Vertu Motors Arena are fierce Northern rivals B.Braun Sheffield Sharks and the action in the first British Basketball League game of the season tips-off at 19:45pm, with tickets available via the box office.
TOP SCORERS
Newcastle: Josh Ward-Hibbert 18, Malcolm Delpeche 17, Jordan Johnson 15
Caledonia: Patrick Whelan 20, Lukas Palyza 17, Mhailo Jovicic 11