Kyle Johnson has vowed to lead by example as the veteran guard sets the standard for the new kids on the Great Britain block.
Acting head coach Marc Steutel has stacked his World Cup roster with a blend of youth and experience ahead of Friday night's Vertu Motors Arena clash against Belgium.
And 12 years after Johnson was promoted to the senior set-up he admits it's time he passed on more than a decade of experience to the next generation.
"I was part of the GB Futures squad back in 2011 and was really excited to be in the mix at that level," he explained.
"I graduated to the senior men's team and ended up playing at Eurobasket that year.
"The veteran guys took me under their wing and I learnt so much from them.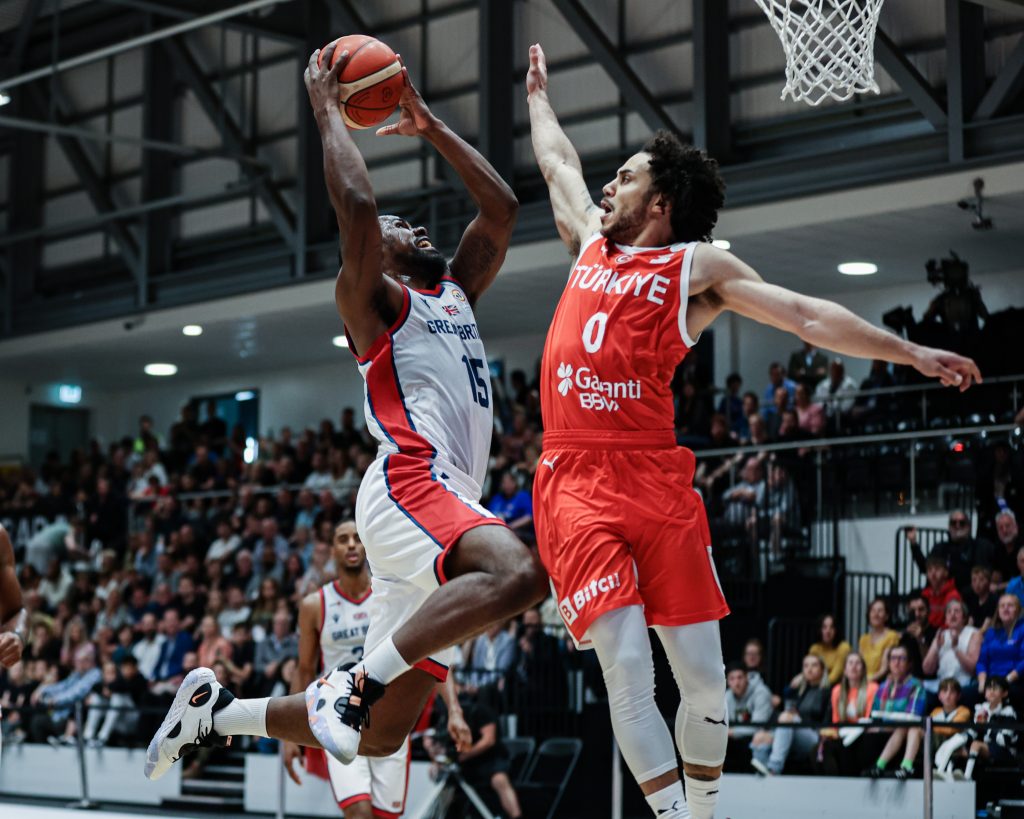 "To go from the Futures squad to the men's team and then to be selected for the final 12 at Eurobasket was incredible.
"It was a great accomplishment and I felt very proud. A year later I was part of the London 2012 Olympic squad.
"In 2023, to still be here and to have come full circle, feels very humbling.
"I'm very, very grateful. It's nice to pay it forward and to share my experience with the guys coming in."
At 34 Johnson is heading towards the twilight of a hugely successful international career but the Newcastle Eagles star is in the form of his life in the BBL.
A trademark 20-point MVP shift at Plymouth on Sunday was the latest in a series of standout displays from the Canadian-born dual national.
And Johnson was a shoe-in to make Steutel's preliminary GB squad despite the Newcastle playcaller conceding the latest World Cup window is as much about looking to the future as it is building on the past.
"With me it's always been about leading by example," he added.
"I'm not the sort of guy who's going to push his knowledge or experience onto people but I'll be there to talk about the programme and to explain what's expected of players who are part of the GB set-up.
"I'll be at practice on time, putting in the work and showing what it means to me to still be a part of this roster.
"If anyone asks then, of course, I'll offer my point of view and point to my experience but first and foremost I lead by example and hope others will follow."
Johnson broke into GB's senior ranks at a time when the national team was dominated by big names including Luol Deng, Pops Mensah-Bonsu, Newcastle legend Drew Sullivan and the late, great Rob Archibald.
"I remember it like it was yesterday," he added.
"It was a golden opportunity to learn from the guys who'd been there and done it all over the world.
"I didn't go looking for advice when I was first selected for the senior squad.
"What I did was listen to everything that was going on around me and soak it all up.
"I didn't know anything about senior basketball in Europe and it was a steep learning curve but I kept my ears wide open and listened to any advice that came my way."
Johnson has become one of Steutel's most trusted lieutenants for club and country after inking his first BBL deal with the Eagles earlier this season.
And with speculation mounting over the future direction of GB's senior coaching set-up, the Ontarian added: "Marc has done a good job with GB and his track record speaks for itself.
"If you look at his resume with the national team as an assistant and as acting head coach it speaks for itself.
"If he wants to take on the head coach's role then he deserves his opportunity."
GB entertain Belgium on Friday (tip-off 7.30pm) before wrapping up their World Cup qualifying campaign against Serbia in Belgrade on Monday.
Limited numbers of tickets are still available from the Newcastle Eagles Box Office.