After announcing five new players in the last couple of weeks, Esh Group Eagles Newcastle have made their sixth signing of the pre-season returning a fan's favourite back to The Nest, writes Jeff King.
All action Drew Lasker will suit up for Head Coach Fab Flournoy for what will be his fifth consecutive season in an Eagles vest after he made the full-time move from Plymouth back in 2013/4. Lasker who adds really energy and spark from the bench also had a brief spell with The Club back in 2010/11.
The lightening quick guard shows no signs of slowing up as he adds yet another BBL season to his resume which started back in 2008/09 with the Plymouth Raiders and apart from a season with Surrey/Guildford back in 2011/12 has been split between Newcastle and Plymouth.
Lasker is a seasoned BBL veteran who has played over 302 games in all BBL competitions with career averages of 10.7 points, 4.5 rebounds and 2.3 assists per game over that period it's easy to see why Flournoy is pleased to have the 34-year-old on his roster again.
"I'm delighted to have Drew back in the fold. We have recruited our team with a view to maximising his impact on the court and the benefit of his experience off the court goes without saying."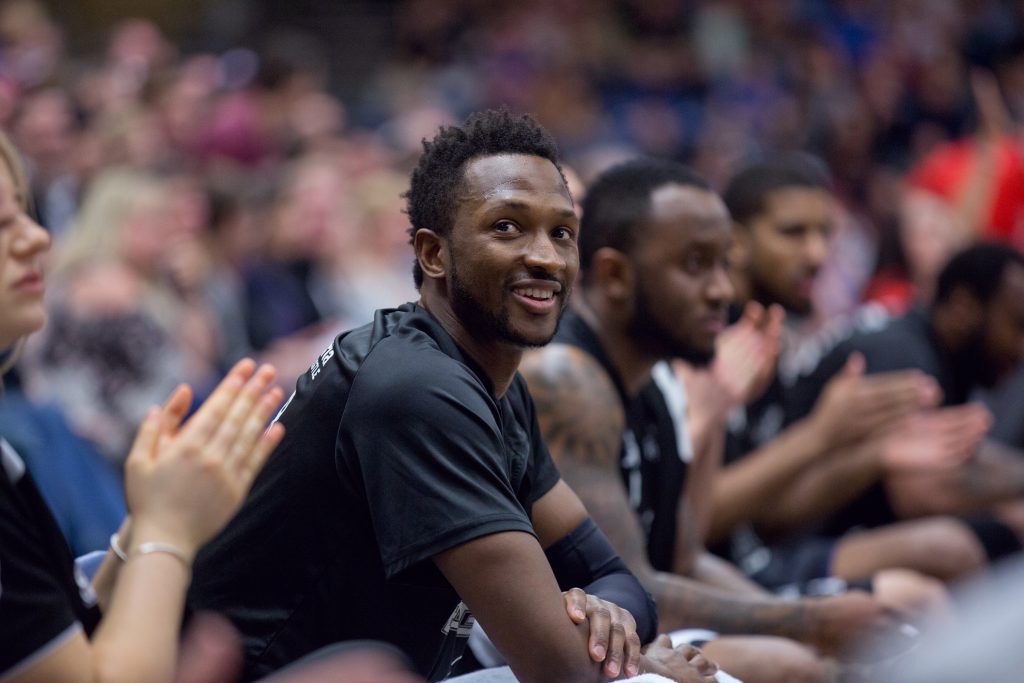 Lasker who together with his British wife Ayshea celebrated becoming a father for the first time during the last season with the birth of daughter Callie-Mae is as committed as ever.
"My family and I are happy to be back in Newcastle for a 5th season! I'm extremely blessed as to be able to play as long as I have. We love everything Newcastle has to offer on and off the court."
"I'm excited to get on court with the fresh new roster. The coaching staff has done a great job with recruiting. The fans are in store for another exciting season of fresh faces and talent."
"We will need their support as always as there is an adjustment period for new guys moving to a new country. Their support goes such a long way and I know they won't let us down as they are the best in the country!"
The first chance Eagles fans will have to welcome the popular Lasker back is when we open our pre-season schedule, which is due to be announced later this week.