This week's WBBL All-Star Five is led by two Eagles whose performances helped our Eagles soar to the Saturday night 'W' against Manchester Met Mystics.
Katie Nolan and Antoinette Lewis both posted double-doubles as the team took a 14 point victory over the visitors.
Our Eagles made it back-to-back home wins beating Manchester Met Mystics at Vertu Motors Arena 91-77.
Powering through to a third All-Star Five, Katie Nolan goes joint-fourth of all WBBL players on appearance in starting selections of the week.
The American shot an amazing 12-15 (80%) from the floor and 6-6 from the free-throw line on her way to a WBBL career-high 30 points, completing a double-double with 13 rebounds.
Newcastle trailed late in the third, but Nolan scored a momentum-inducing 'and one' play early in the fourth quarter among 11 key points down the stretch.
Another Eagle who features regularly in the weekly team, Antoinette Lewis, makes her third appearance in the last five weeks and fourth overall as she moves clear in third among all players in the appearances chart.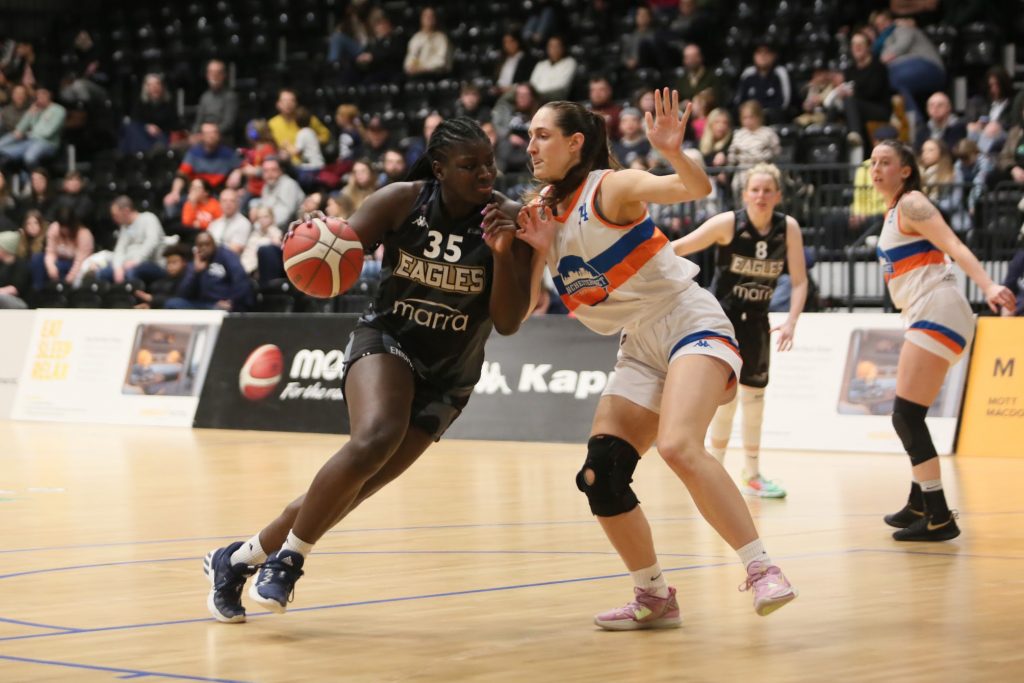 That win over Mystics was yet another a double-double for Lewis, with 22 points and 14 rebounds, including eight offensive boards, along with two assists and a steal, and was everywhere in that decisive fourth quarter with eight points and seven rebounds in the final ten minutes.
Well done Katie and Nette!