Darius Defoe has targeted a swift return to action less than two weeks after a muscle injury halted the forward's season in its tracks.
The Newcastle star hobbled out of the Eagles' clash against Surrey Scorchers on November 4 early in the second quarter.
And the immediate future didn't look good for the dependable Defoe as he was diagnosed with a hamstring problem and forced to sit out the remainder of the match.
But the BBL's most successful player made a tentative return to practice on Monday and assistant coach Gary Stronach revealed: "We're very hopeful Darius will be ok.
"He was playing really well for us against the Scorchers and it was a blow for us to lose him when we did.
"Darius looked so comfortable offensively and defensively and who knows what might have happened had he stayed in the game?
"It was so unfortunate to lose him in the way that we did and everyone was concerned.
"But it doesn't look so bad this week. Darius did some light work on Monday and he'll face a late fitness test ahead of Friday's game against Plymouth."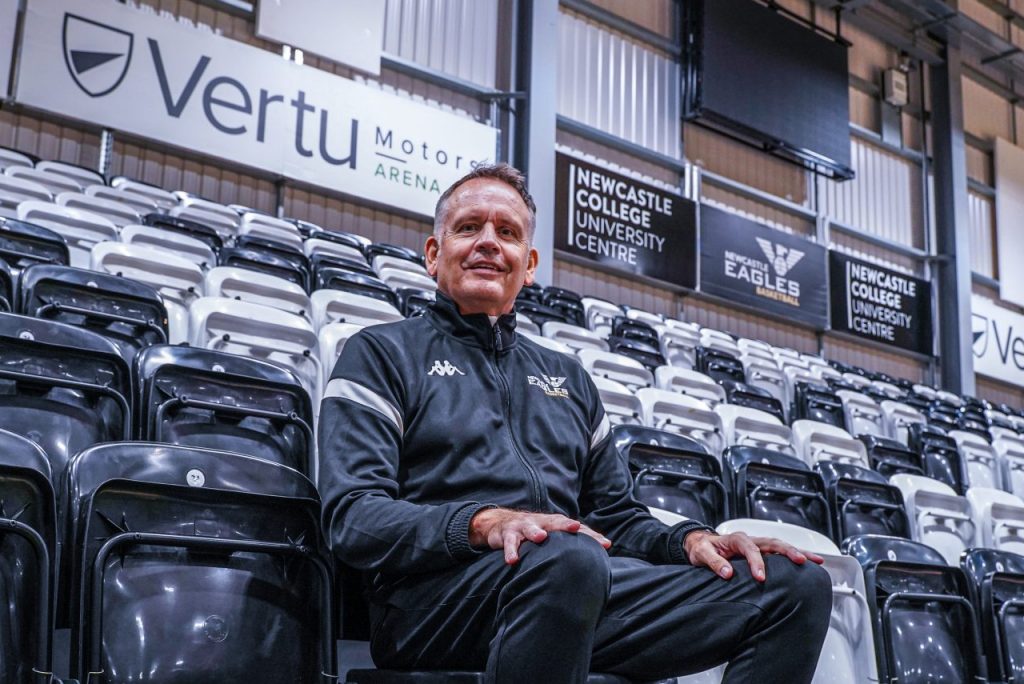 Stronach's former club is back on Tyneside for the second time in three weeks looking to avenge a 108-96 loss against Newcastle at the Vertu Motors Arena.
And Defoe's contribution could be key after the Eagles fan favourite hit 12 points and hauled down five boards against the Patriots last month.
"Yet again Darius has shown us what he can do every day in practice and during games," added Stronach.
"He's been on point from day one after coming back this summer and he continues to be a steadying influence at a time when we've gone through a few changes.
"Darius knows the league inside out and he's a sounding board for the other guys on and off the court.
"He's a vocal presence in the locker room and a leader on the court.
"Let's face it — every team in the BBL would love a Darius Defoe on their roster and we're incredibly lucky to have him here.
"The sooner he's fully fit the better."
Defoe has been the one constant during a season of flux following Marc Steutel's appointment as head coach.
But Stronach feels a remodelled roster is finally taking shape as fans look forward to a much-needed period of stability.
"Things are starting to settle down a bit and I think we can see some encouraging signs of progress," he added.
"It's just unfortunate the way that things have worked out in the last few weeks but that's life in professional sport.
"The changes that we've made have been in the best interests of the team moving forward and we feel that the players we have here now will give us the best chance of success in the future."
Stronach has been deputising for Steutel during the last week with the latter leading his country into crucial World Cup qualifiers against Serbia and Latvia.
But the duo were reunited at the Vertu Motors Arena yesterday in time to hatch a plan capable of taking down the Patriots for the third time this season.
"The downside of the international break is that we've been without Marc and Ben Mockford but it's given the rest of the guys time to settle in and sort out any little niggles or knocks," added Stronach.
"And it's allowed Denzel [Ubiaro] and Justin [Everett] an opportunity to take stock after a whirlwind start to their Eagles careers.
"Both of them have settled in really well. They've made an instant impact on the court and they're fitting in well off it.
"Justin's been on the club's radar for 16 months now so it feels great to have finally got him over the line.
"We're delighted to have him here.
"And Denzel is a player with a wealth of BBL experience who we've always admired."
Tickets for Friday's BBL tip-off are still available from the box office.