Hoops hero Dan Clark insists he never gets bored of pulling on the Great Britain vest.
And ahead of next week's World Cup qualifier against European heavyweights Greece, 'Mr GB' revealed he's relishing a swift return to Tyneside.
Clark has collected more than a century of caps for his country during a glittering career in the red, white and blue.
And the 33-year-old veteran of the London 2012 Olympics said: "Representing my country is one of the highlights — if not the highlight — of my career.
"Of course, getting good results makes the whole experience even better and reminds you why you're working so hard and putting the hours in.
"But with GB it's more than that. During the last 4-5 years we've managed to build a solid core of committed guys and it's just great to spend time with them.
"We enjoy playing with each other, know how to get the best out of each other and share a passion for wearing that GB vest.
"Normally we're scattered all over Europe and so we look forward to these international windows and the chance to reconnect.
"I love catching up with people I've known for years and finding out how they're getting on playing the game we love.
"It makes playing for GB a fantastic experience off the court as well as on it."
Clark cites acting head coach Marc Steutel as a major reason for the sense of positivity running through the GB camp in the wake of qualification for next summer's Eurobasket tournament.
And the well-travelled centre, who signed for BBL franchise Manchester Giants in the summer following a 15-year stint in Europe, added: "Marc understands his players and we understand him.
"He's seen at first hand the challenges British basketball players face and he knows what we need and why we need it.
"We've loved our time with Marc so far and he ticks all of the boxes as far as the players are concerned.
"He recognises the trigger points and he appreciates what we need to be successful as a group.
"Both he and Nate [Reinking, GB head coach] have a strong connection to British basketball and that's hugely important.
"All successful national teams need those individuals who are embedded in the culture of their country and who can connect with different people on different levels."
Clark was a key player under Steutel in February 2020 when GB stunned the world of basketball with a big win against Olympic qualifiers Germany on Tyneside.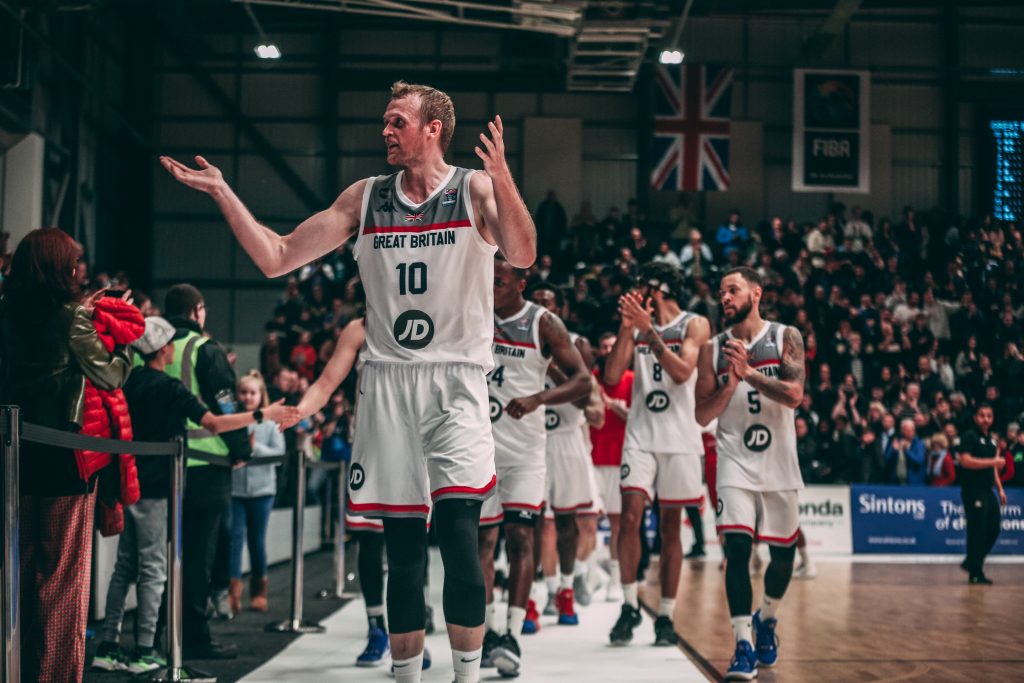 And the return of the senior men's team to the Vertu Motors Arena on November 25 can't come soon enough for one of the city's biggest fans.
"I'm speaking on behalf of all of the players who were involved in last year's Eurobasket qualifier when I say we loved our time in Newcastle," added Clark.
"We loved being in and around the city and its people and of course we'll never forget that win against Germany at the Vertu Motors Arena.
"It was a special night for everyone involved and we're excited to be heading back.
"Venues like Newcastle and the Riders' homecourt in Leicester have set the standard for British basketball.
"What we need now are 11 or 12 venues like that across the UK and suddenly British basketball will take off to the next level.
"I was back in Newcastle a few weeks ago to take on the Eagles and the arena was rocking.
"It's a real asset to the BBL and a great place to be able to host international basketball."
GB and Greece have been drawn together in the same Eurobasket group next summer and Clark added: "We're looking to lay down a marker this week.
"We know Greece will have a very different team next summer but any win against the Greeks would be huge.
"It can give us a psychological advantage going into Eurobasket and sow a few seeds of doubt in the minds of the Greek players and their supporters."
A limited number of tickets for Thursday's World Cup qualifier are still on sale online from the box office.