Courtney Clasen will look to captain Marina Fernandez for inspiration as the US star kickstarts her WBBL career.
The highly rated guard lasted just 13 minutes of a long-awaited Newcastle Eagles debut last season before a serious ACL injury cruelly cut short her rookie campaign.
But after Clasen confirmed she was heading back to the Vertu Motors Arena she insisted Fernandez has already set the benchmark for bouncing back in a black and white vest.
"This time last year Marina was in exactly the same position as me," explained the Merrimack College graduate.
"It was a different injury but the same scenario. She'd been out for the season and was heading into the unknown.
"I'll be leaning on Marina this season and looking to her for advice and inspiration.
"I think the reason she did so well is that she went into last season simply feeling grateful for the opportunity to play again.
"I don't think Marina had any expectations or set any targets. That's a lesson for me.
"Regardless of how the games go or how I progress I'm just thankful to be playing again and I won't be putting any pressure on myself."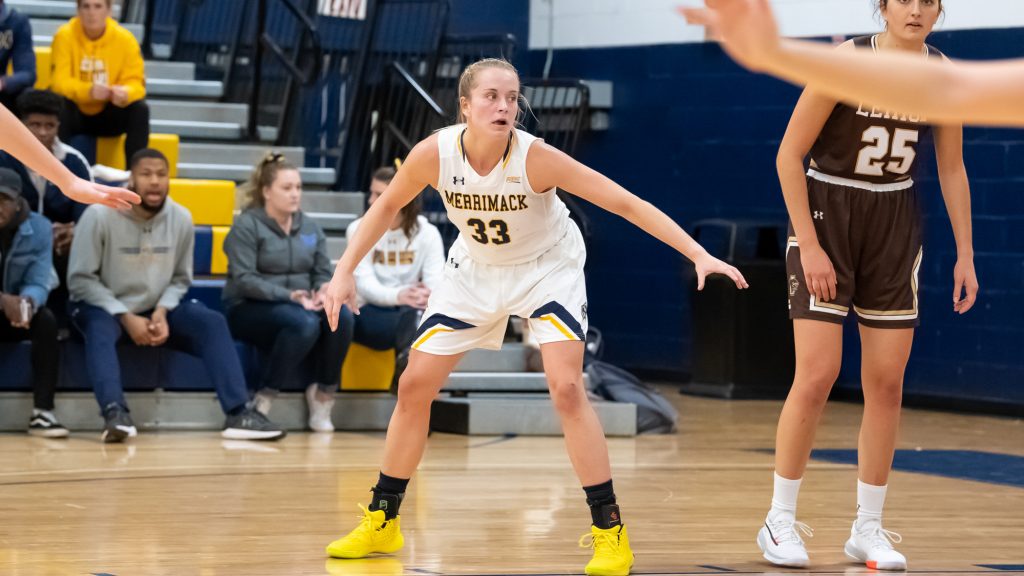 Clasen arrived on Tyneside with a huge reputation and immediately settled into life as a Newcastle player following an assured first half against Caledonia Pride last September.
But a heavy fall in the dying seconds of a physical third quarter saw the playmaker carried from court and days later her worst fears were realised.
"An ACL tear was the original diagnosis but it turned out that the injury was more serious than that," added Clasen.
"Due to the force of the initial impact there was significant cartilage damage. It meant that every step of my recovery process has been delayed.
"It's been a long and often difficult road back but this last year has taught me a lot about myself.
"I've heard other players who've gone through this process talk about how it's changed their mentality and I admit I've cast doubt on that in the past.
"But now I've been through a serious injury myself, I can relate to those comments and I feel more mature as a person and as a player.
"Life is so much bigger than basketball and I already look at what happened last year as a blessing in disguise.
"I got my head around the situation and just worked as hard as I could to get back on court.
"I was determined to put myself in the best possible position to return to the Eagles if the opportunity was still there.
"I'm super grateful to Noelia [Cacheiro, head coach] and Newcastle for giving me that chance because most clubs wouldn't want anything to do with a player who'd suffered such a serious injury.
"I am so thankful to be offered the position and now it's down to me to get healthy and give a good account of myself."
Clasen will hook up with former team-mates Rachael Bland, Chloe Gaynor and Fernandez when she arrives in the North East ahead of pre-season.
And she added: "There's already a level of chemistry there and what those players achieved last season will stand them in good stead for the coming campaign.
"You could see how much Rachael, Chloe, Marina and the rest of the girls wanted to succeed in the last few weeks of the season.
"They already have an in-built ability to deal with adversity and that can only benefit the team moving forward."
Fans will finally have the chance to see Clasen on court at the Vertu Motors Arena in pre-season as the Eagles tip-off against Leicester Riders' women on 16 September. Tickets for the big BBL and WBBL Friday night double-header are available now from the Newcastle Eagles Box Office.