Noelia Cacheiro revealed Newcastle Eagles found themselves in a painful Catch 22 situation prior to the last gasp postponement of today's WBBL Cup tie in Essex.
A mounting injury list, fresh knocks to key players and visa issues relating to new recruits created the perfect storm ahead of a keenly anticipated clash.
And after speaking with captain Marina Fernandez, Cacheiro took the difficult decision to put player welfare ahead of progress in the cup.
"It came down to the fact that we had four fit players able to suit up at the Rebels," explained Newcastle's Spanish playcaller.
"Of course, this is a team that never wants to miss a match and even in those circumstances we talked about trying to play with what we had.
"Last season we went to Cardiff with a five-strong team — and only three fully fit players — and finished the game.
"As a club we took great pride in the way we battled hard towards the end of last season and put bodies on the line week after week.
"We explored every option to try and get a team out to face Essex.
"But in the end this was a decision based on the wellbeing of my players."
Cacheiro's next target is next Sunday's WBBL/BBL double header at Sheffield with Newcastle's coach expected to carry out an urgent head count on Monday.
Talks will take place early next week to determine whether the Eagles have enough players fit to travel to South Yorkshire but seven days' rest — combined with a fresh breakthrough in the transfer market — could make all of the difference.
Chloe Gaynor is continuing to nurse a quad injury after missing Newcastle's trip to Sevenoaks Suns earlier this month.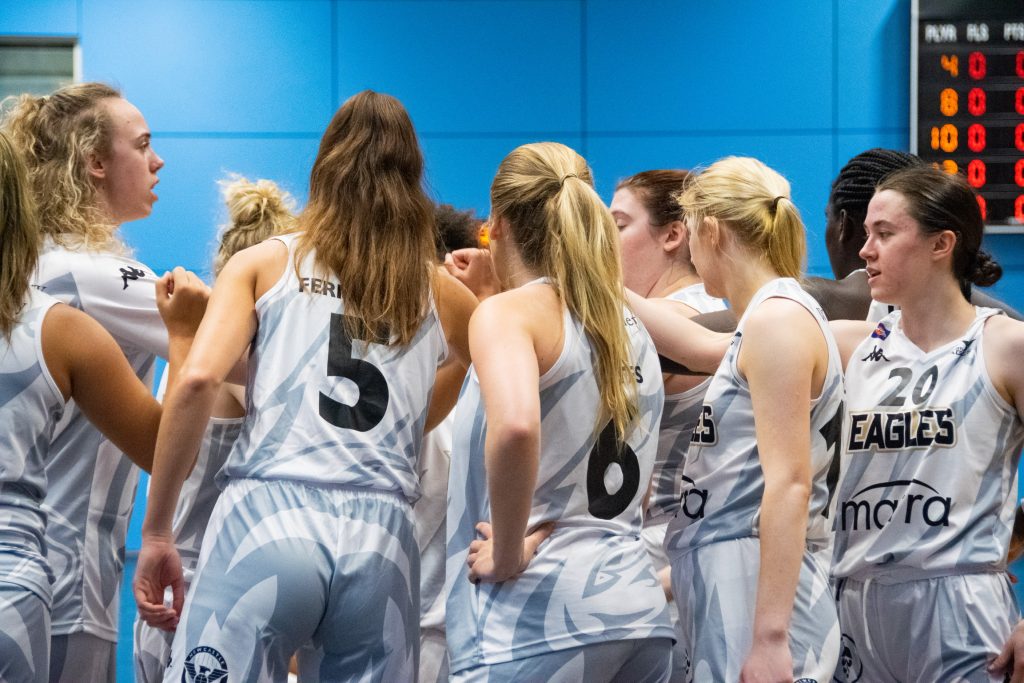 But the centre's ongoing injury problems are just the tip of the iceberg as far as the Eagles' depleted roster is concerned.
Courtney Clasen (knee) and Ruth Thornley (calf) both sat out the Suns clash and neither was in contention to face Essex.
Katie Nolan (knee), Rachael Bland (hip flexor) and Alice Mackenzie (Achilles) all aggravated historic injuries during practice last week.
In addition, Mackenzie bloodied her lip and nose attempting to prove her fitness in practice on Friday morning and guard Zoe Willis was sidelined with an injured jaw and finger.
An ankle injury to Alex Campbell left Newcastle down to the bare bones with Cacheiro unwilling to put her four fit players at further risk of joining the walking wounded.
"If we had been able to bring in one or two new players then we would have played the Rebels tie with a reduced roster but we just couldn't get anyone signed in time," she added.
"I'm hoping for a breakthrough this week and having a fresh face will be a boost for everyone.
"Pulling out of a match isn't something I like to do and I want to apologise to the Rebels organisation.
"But I don't think a 10v4 tie down in Essex would have done anyone any favours.
"It wouldn't have been fair on the fans, the WBBL or the players."
Eagles fans can get discounted tickets to support the BBL and WBBL teams on the road next Sunday in Sheffield thanks to an exclusive offer for the Hatters and Sharks double-header.