| Date | Time | League | Season |
| --- | --- | --- | --- |
| May 1, 2023 | 3:00 pm | BBL Play-Offs Quarter-Finals | 2022-23 |
Ben Mockford has reassured Eagles fans that never-say-die Newcastle will 'go out swinging' in this afternoon's mission impossible at London.
The men in black are relying on some kind of May Day miracle as they seek to overturn a 30-point deficit in the club's playoff quarter-final second leg.
But Mockford is in no mood to gift the BBL champions another big win and insisted Newcastle will do everything in their power to upset the odds.
"It's a huge task but a task we relish," said the former Great Britain guard.
"We have to stick to the game plan, stick to the scouting report and give it everything we've got.
"You can't ask for anything more than that.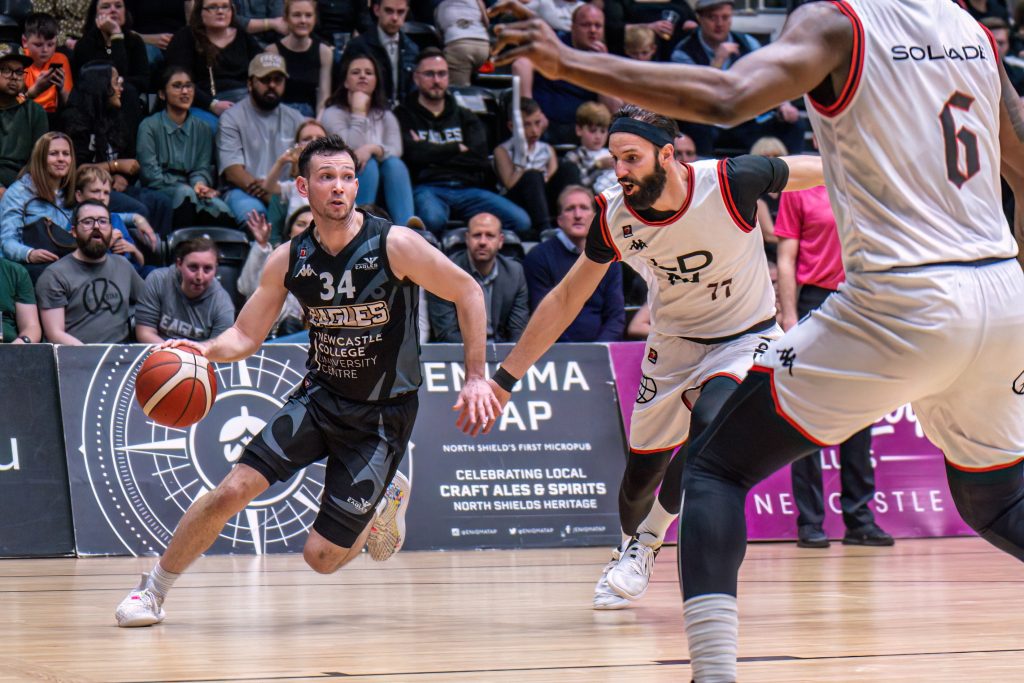 "A win isn't enough and we know that. But we want to go out with a victory. We want to go out swinging."
London's first-leg advantage could have been so much greater had an in-form Mockford not dropped 31 points on the star-studded title winners last Friday.
A standout display from the veteran sharpshooter proved bittersweet as the Lions closed out a 108-78 win.
And no doubt London will be locked in on Mockford when the two teams clash for the sixth time this season at Crystal Palace (tip-off 3pm).
"It doesn't really matter what one player does," reflected Newcastle's man of the moment.
"When you lose by 30 points there aren't too many positives to take away.
"It's a team game and different guys have stepped up for us all season. 
"As a team we didn't keep it close enough on Friday and we've given ourselves a huge mountain to climb."
Mockford's resurgence, following an injury-ravaged season, helped propel the Eagles into the playoffs last month.
And his one-man offensive masterclass against the Lions drew warm praise from head coach Marc Steutel.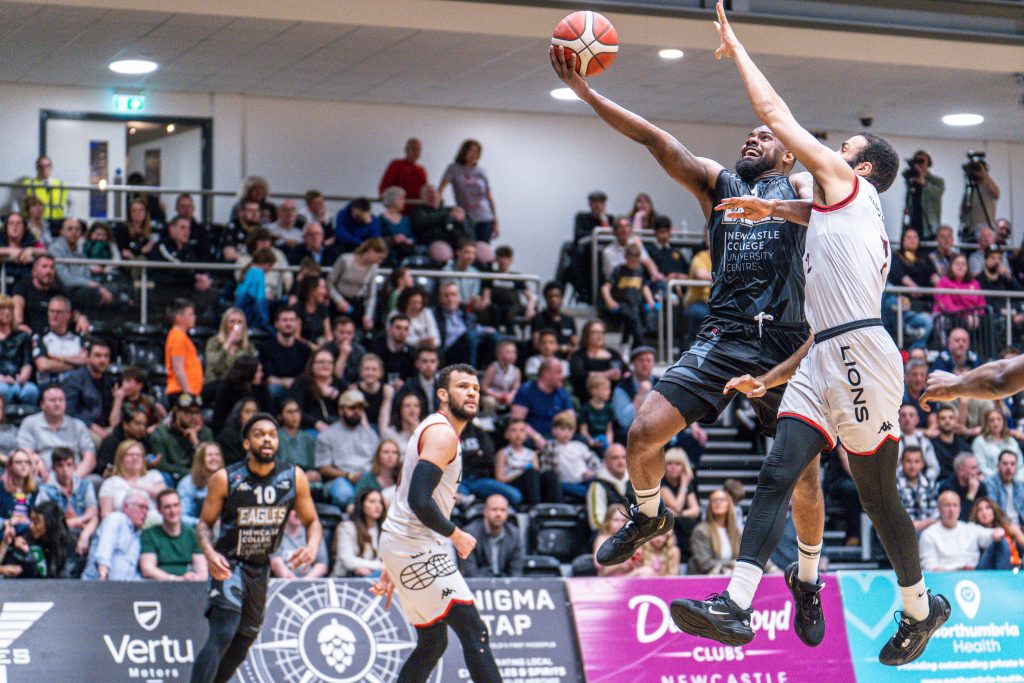 Mockford looks certain to start again this afternoon and may well have done enough to secure a new Newcastle deal for next season.
Long-time friend and GB team-mate Kyle Johnson, for one, is convinced the Eagles are a better roster with his old buddy on board.
"I've known Ben for years," said Newcastle's Canadian guard. "We were on the GB Futures team together from 2012 and then the senior set up after that. We even went to rival universities back in the day!
"I know better than most just what he's capable of and it's just been a lot of injuries that have slowed him down this season.
"Ben's a true professional and he's always going to be ready for the key fixtures.
"He looks forward to the big moments and the big games and the way he's been playing during the last few weeks doesn't surprise me at all.
"I've seen him rise to the occasion throughout his career and playoff basketball is where he belongs.
"He's been huge for us down the stretch but I'm used to that from Ben.
"His experience is invaluable and he's been the right guy in the right place at the right time for us ever since he got back to full fitness."
Newcastle's playoff date with destiny tips off at 3pm and the action will be screened live and for free via the BBL's YouTube channel.