Ball Out 3×3 and Basketball England are collaborating again to bring their National Tour of events back to our Vertu Motors Arena.
On Saturday 16 July we will host 'Ball Out 3×3 in partnership with Basketball England' as one of the six qualifying events across the country in June and July which culminate in two days of national finals in London.
The half-court form of the game is set to explode this summer as Great Britain return to FIBA 3×3 Europe Cup action and Team England will go for glory on the 3×3 courts at the 2022 Commonwealth Games in Birmingham.
Registration for players closes on Friday 8 July via the FIBA 3×3 portal:
REGISTER VIA FIBA 3x3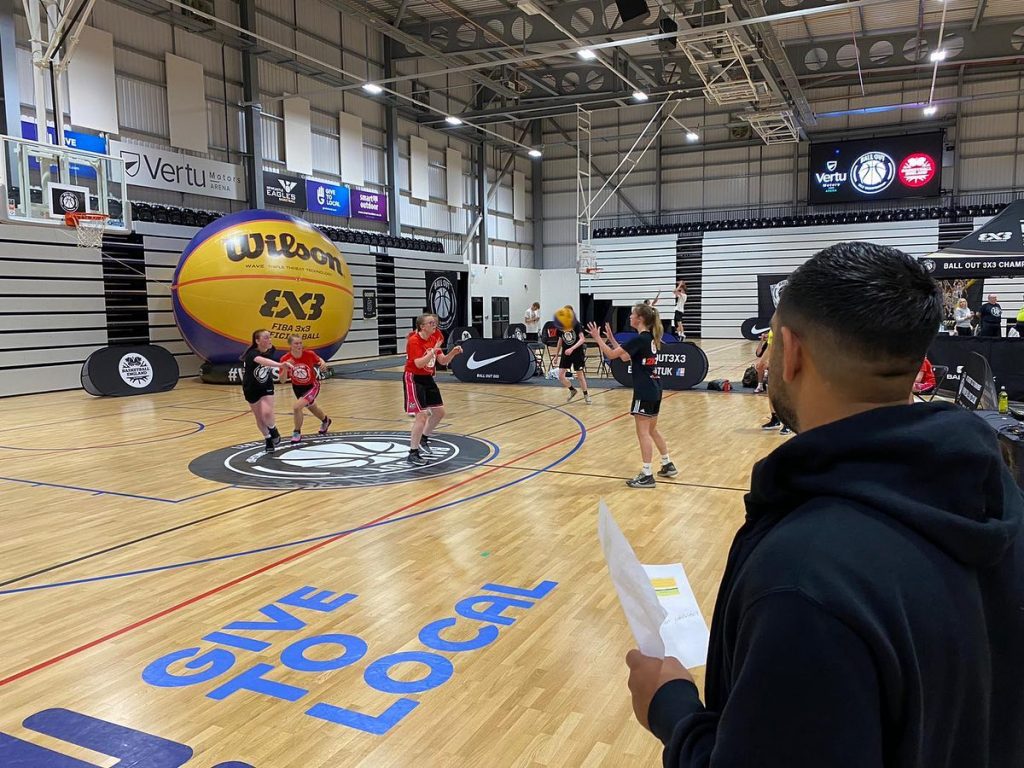 Ball Out 3×3 categories in competition at the Vertu Motors Arena:
Elite Men (UK residents only)
Recreational Men (UK residents only)
Women
U18 Men/Women
U16 Boys
U14 girls/boys
Players currently in school year 9 are classed as Under 14, currently year 11 are Under 16 and current year 13 is Under 18.
For more information and assistance in registering please contact Ball Out 3×3 via their website.